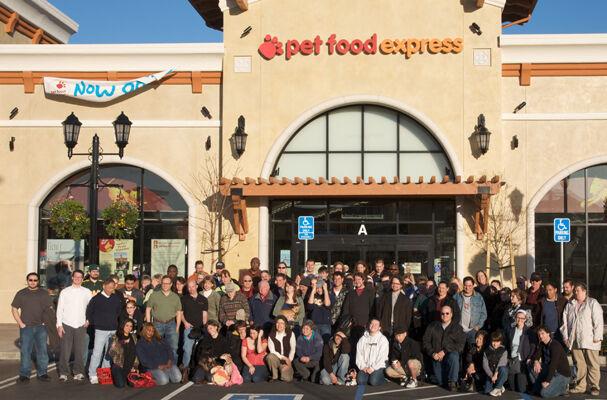 It's lunchtime on a beautiful, sunny Tuesday in May, and the large classroom in Pet Food Express' headquarters in Oakland, Calif., is filled to capacity with smiling employees who are all focused on a man speaking animatedly below a large projection screen. This is no staff training session, though. It's a celebration.
It's "Cake Day" at Pet Food Express, and the man at the front of the room is Mark Witriol, one of the two owners of the California-based retail chain, who is soon joined by his partner and company founder Michael Levy. As a long list of employees celebrating a birthday in May is displayed on the screen above, both men lead the room in a rousing chorus of "Happy Birthday." 
But mid-song, the crowd pauses in unison. It's time for Witriol's solo, in which he tries to get through all of the names on the list in a single breath. As he expels the final name and the last bit of air from his lungs, Witriol collapses against the wall in exhaustion and the staff erupts into laughter and applause. 
It's a scene that seems more like part of a family reunion than a staff meeting—a reflection of the feelings of kinship that Pet Food Express' owners share with their employees. 
"We don't look at them as a thousand employees, we look at them as our family," says Witriol.  "We love them, and we all feel like we're all part of something bigger."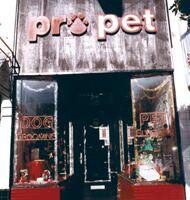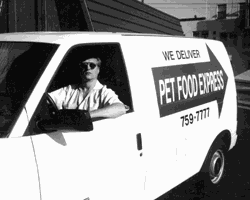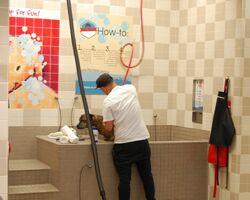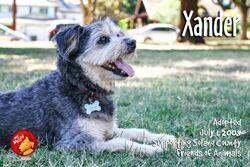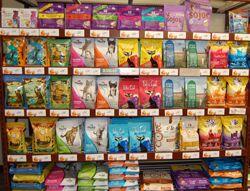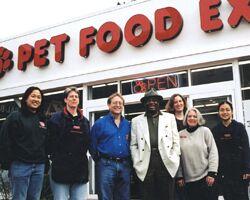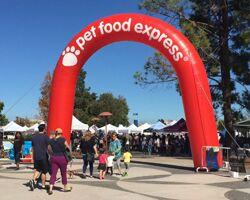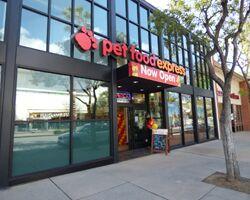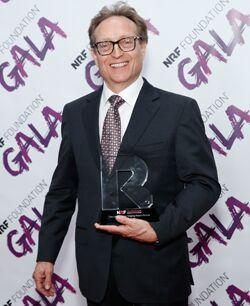 That something bigger is a 63-store (and growing) chain that has achieved quite a bit of success over the past 30 years by treating pets and pet owners like they are family too. Whether it's by only offering products that meet rigorous quality standards or supporting a variety of animal-related charities in the communities it serves, Pet Food Express is a business built on winning the trust of customers—trust that can only come from consistently putting the best interests of pets first.
"Developing that trust with our customers is what sets us apart from the big-boxes," Levy points out. 
While the spirit of family that Pet Food Express brings to managing staff, community involvement and customer service has served Levy and Witriol well in building their business, they also apply that philosophy to supporting the advancement of other independent pet specialty retailers. Over the years, both men have gone out of their way to provide valuable insight to their peers, serve as outspoken advocates for the independent class of trade with vendors and even assist in organizing meetings where retailers can discuss the issues impacting their businesses and share best practices.
It is because of this 'in it together' approach that the company and its owners bring to their interactions with peers, customers, employees and the communities it serves that Pet Business has named Pet Food Express as our 2017 Retailer of the Year.  
Perfecting a Partnership
While Levy and Witriol humbly credit all of Pet Food Express' success to their hard-working employees, it would be a mistake to underestimate the vital role that a great partnership between the owners has played over the years. The two men joined forces in 1992, after Witriol met Levy at a dog show and became acquainted with his fledgling three-store chain. 
"I learned that he was opening a store right across the street from where I worked," says Witriol, noting that, at the time, he was traveling 80 miles round trip to buy a particular brand of dog food from a veterinarian. "And it really changed my life." 
A veteran retailer in the electronics industry, Witriol was fascinated by his ongoing conversations with Levy, where he learned about the unique nature of pet product retailing. "I just couldn't believe that I didn't know how great this industry was," he says. "So, I left electronics and became Michael's partner."
For Levy, the decision to take Witriol on as a partner was something of a no-brainer. "I had absolutely no background in what I was doing," he says. "I was a self-taught retailer. With three stores it seemed to be going well, but here I suddenly met this guy who was a real retailer and he really impressed me with his knowledge. I was initially the passionate pet food and supply expert and he was the retail expert. Of course, things evolved from there."
A big part of that evolution was the decision that Pet Food Express should place an emphasis on high-quality foods after the partners got a first-hand view of the impact that nutrition can play in pet health. 
"My dog started getting ear infections, and the vets wanted to close up his ears, so he would be deaf," recounts Witriol. "But I started doing some research and I found out about grain-free foods. When I started feeding him grain-free, the infections cleared up. That's when we knew that what we feed dogs is so important—a point that really changed the company. We knew we had to focus on nutrition; we weren't just selling dog food."
This focus eventually led Pet Food Express to establish stringent food standards and recall procedures, even before the 2007 Menu Foods recall fundamentally changed pet specialty retailing by shaking consumer confidence and elevating super-premium pet nutrition into the mainstream.
For Levy and Witriol, the focus of Pet Food Express is earning the trust of everyone their business touches. "One of the things I learned from Mark early on is how important it is to develop trust with customers," says Levy. "I had been doing it all along, but I didn't really understand it."
"One of the philosophies that we have in the company is that trust is built in thimbles and lost in buckets," explains Witriol. "So, whether it's with one another, our staff, our customers, our vendors or the rescues we work with, we look at all the trust points and make sure we're hitting them. That helps us build better relationships and makes a better Pet Food Express."
Of course, the success of the chain has also depended on the confidence the two partners place in one another. "The key is that we trust each other, and that trust has developed over the years," says Levy. 
The fact that Levy and Witriol share a common vision for what their pet store chain can and should be has been instrumental in ensuring that Pet Food Express continues to live up to its lofty reputation, even as the chain has grown exponentially. What's more, both men work hard to make sure that vision permeates every level of their growing company. 
"We still go out every weekend and visit the stores," says Witriol. "We still know most of our employees personally. We are still involved in new-hire training.
"We have a great staff that shares the same vision that we do, and we're lucky enough to have people who are more talented than we are in running the company. That makes growing so much easier."
Southern Exposure
Over the past three years, that growth has taken on a new dimension as the Pet Food Express chain has extended beyond its original Bay Area market into Southern California. It now operates eight stores in the region, with a ninth planned to open by the end of July. While the company's move down the coast has been successful, it has not been without its challenges.
"The first challenge for us—as it is for anyone moving into a new area—has been getting people to know who we are," says Levy. "We're so established in Northern California that when a new Pet Food Express is opening, there is a buzz about it for months beforehand and people are excited about the store coming to their neighborhood.
"On the other hand, when we started moving into Southern California, for the most part, the average person just looked at us as another nice-looking pet store and said, 'Maybe I will get over there at some point to check it out.'"
Pointing to the chain's employees as its main competitive strength, Levy says that getting customers into the store to experience what it's like to shop in a Pet Food Express is key to building the business. "You can tell people about all the wonderful things you do, but our strength is something that has to be experienced," he explains. "Then customers can start spreading the word. That is something that has been ramping up for us and is really hitting a stride."
The fact that Pet Food Express' approach is resonating with Southern California pet owners should come as no surprise, given that shoppers in this market are particularly receptive to the healthy nutrition trends that are the cornerstone of the chain. "Down there, everybody shopping with us is looking for a healthier choice," says Witriol. "As a result, the percentage of raw and high-end foods is much higher [in the Southern California stores]. It really speaks to the fact that we're doing the right thing."
Given the momentum that Pet Food Express has built up in the Southern California market over the past few years, Levy and Witriol expect the region to be a huge area of expansion for the company moving forward. There certainly seems to be plenty of room for growth. "The beauty is there is about three and a half times the population and at least three and half times the number of dogs and cats down there," says Levy. "But we don't grow things overnight; we do it methodically and make sure we can do it properly."
Although Southern California has so much potential for Pet Food Express, the company will continue to add locations in Northern California. Interestingly enough, Levy and Witriol do not want to expand beyond California and have been rejecting proposals to do so for a number of years.  And with a 147,500-square-foot headquarters/distribution center at its disposal, the company is well equipped to take advantage of continued growth. "We can more than double our number of stores with our existing distribution center," says Levy.
Looking at the Bigger Picture
Despite all of the success and growth that Pet Food Express has enjoyed over the years, Levy and Witriol have not lost their connection with the chain's humble beginnings. This has led both men to take an interest and an active role in trying to ensure the health of other independent pet specialty retailers across the country. 
"My very first store was 900 square feet," says Levy. "I remember, not long after opening it, being very scared of a large chain that was opening 10 stores at the time. I got together with a group of other single-store owners and we were all panicked about losing our businesses. 
"We've evolved and grown since then, and in many ways we're much more polished, but I'm really the same guy who had that little 900-square-foot store. And Mark is still the same guy I met back in 1992 who was all about customer service, the employees and doing the right thing."
Part of doing the right thing, Levy says, is trying to advocate for other independents like them, whether they have more stores than Pet Food Express, or fewer. "It's not about store count," he explains. "It's about how they view their business and the fact that their families depend on their business, in many cases."
In addition to serving as advocates for the independent class of the pet retail trade, Witriol and Levy go out of their way to directly share with other retailers the knowledge and best practices they've developed across three decades in the business.
"It just feels right to share whatever we're doing and help out others," says Levy. "In some cases, they're competitors in our area, and in other cases they're not—it doesn't really make a difference."
A big reason the partners have no hesitation in contributing to the success of even other pet stores in their local markets is that neither sees other independent operators as their main source of competition—not when the majority of pet product sales are in grocery and mass, as well as big-box pet chains. 
"Independent pet is only a small part of the market," says Witriol. "There is no need for us to fight each other when we can look at the bigger picture."
When looking at that bigger picture, it is clear to Levy and Witriol that helping other independents benefits not only those other businesses, but also Pet Food Express itself.
"Pet Food Express cannot survive on our own," says Witriol. "If the independents don't survive, we won't survive. We are so much more powerful together."