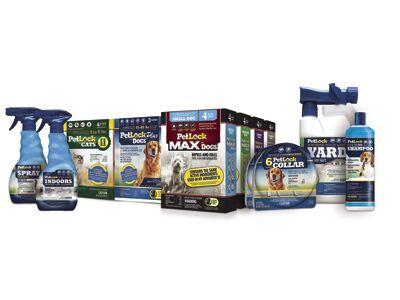 Stop me if you've heard this one before… A small pet product company starts off by exclusively serving pet stores, eventually grows into prominence and promptly moves on to seek its fortunes in the food/drug/mass (FDM) channel. It is a strategy that many pet specialty retailers have become all too familiar with, and one that has exacerbated the already tough competitive climate that pet stores face.
But now one company is turning that formula on its ear, much to the benefit of pet specialty retailers across the country. PetIQ is unique among pet product manufacturers in that it has taken the rare approach of leveraging its roots in the FDM channel to drive success for pet stores. 
Founded by CEO Cord Christensen and president Scott Adcock in 2010, the Eagle, Idaho-based company started off as a supplier of prescription pet medications and veterinary-grade products to the pharmacies of retailers like Walmart, Costco and Kroger. Since then, however, PetIQ has developed an array of its own proprietary brands for FDM by identifying underserved categories and developing value-driven solutions.
"There were a couple of categories where there was only a sole player, which we saw as an opportunity," says senior vice president Adam Fellers. One such area, he explains, was the "green" dental bone category, into which the company launched its first proprietary brand—Minties.
Not long after the success of Minties—which Fellers describes as the first "green" bone in FDM—PetIQ, like the rest of the pet industry, witnessed the massive chicken jerky recall that shook consumer confidence in imported products and sent them searching for domestically sourced alternatives. Noticing that there was a dearth of such options on mass retailers' shelves, the company moved to fill this need by opening a plant in Springville, Utah, to produce USA-made chicken jerky.
Several years and a number of brands later, PetIQ now offers a large product portfolio that spans diverse categories such as flea and tick, dental care, health care and treats—with more in development. Yet, despite the success that the company has achieved in FDM, it is not limiting its focus to that channel.
In 2015, PetIQ decided to brings its considerable resources and well-honed approach to product development into the pet specialty channel to drive business for a whole new class of retailers. 
"The core business that the company was originally built on is still our focus—finding key elements that fit both the consumer and the retailer and offering solutions," says Fellers. "We know where the demand is on the mass side of the business, we know all the hot buttons. We have the infrastructure and the IP [intellectual property]."
An Opportunity to Grow
While the company will be leveraging its experience in FDM, PetIQ does recognize that the pet specialty channel has unique needs and challenges that cannot be served by simply offering up the same brands that can be found on mass retailers' shelves.
"Channel protection is one of the biggest things that retailers need today," says Fellers. "We have the value of being able to produce affordable products, but in pet specialty brands that are not available to mass retailers. That enables us to drive value to the retailer."
In addition, the company does not sell through online retailers such as Amazon and Chewy, using dedicated resources that scroll through the internet daily to ensure this policy. "We're okay with our [brick-and-mortar] retailers having their own online stores," says Fellers. "But if we're going to protect independents, we have to make sure customers keep coming into the store and pricing doesn't erode."
Among the brands that PetIQ offers exclusively to the pet specialty channel are:
PetLock—a variety of flea and tick control products, including sprays for the home, yard and pet; shampoo; collars; and spot-on products that contain the same ingredients as the category's leading brands for a fraction of the price.
Vera—real-meat treats made at the company's facility in Ireland from high-quality ingredients such as grass-fed beef, with no GMOs, animal by-products, fillers, wheat, corn or soy.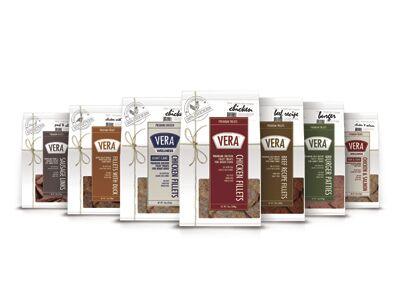 Paws IQ—health and wellness treats such as dental bones, pill treats and center-filled cat treats that are made in the USA.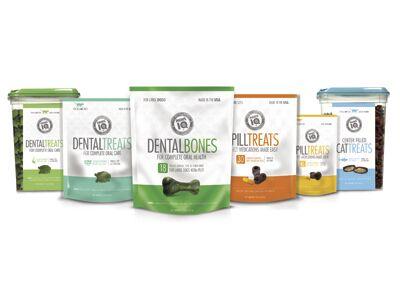 According to Fellers, each of the brands that PetIQ has introduced into the pet specialty channel is designed to drive incremental business, rather than simply steal market share from existing players in the category.  "At the end of the day, our goal is to increase your transactions and build your categories," he says. 
Retailers can expect to see PetIQ continue this approach as it continues to develop its pet specialty brand portfolio. "We will continue to have meaningful innovation that will be incremental to categories and will bring new consumers into pet stores," says Fellers.
To accomplish this lofty goal, the company utilizes formidable R&D resources to come up with innovative solutions, analyze key ingredients and ensure that all of its products are safe for pets, people and the environment. It is a system that enables PetIQ to be very discerning about what it ultimately puts on pet store shelves.
"We may be working on 500 items but will only bring two of them to market," explains Fellers. "That's where we are extremely disciplined. We're not going to launch things that aren't clearly going to make a difference in the category."
Being methodical in its product development is a strategy that PetIQ can afford, thanks in large part to the fact that it has established a strong foundation in FDM. 
"We have a unique proposition because we're investing the resources we've built in one channel and bringing it to another," says Fellers. "When you own your manufacturing, you own your [intellectual property] and you're focused on the best interest of the retailers and the consumers at heart, you have a winning formula."