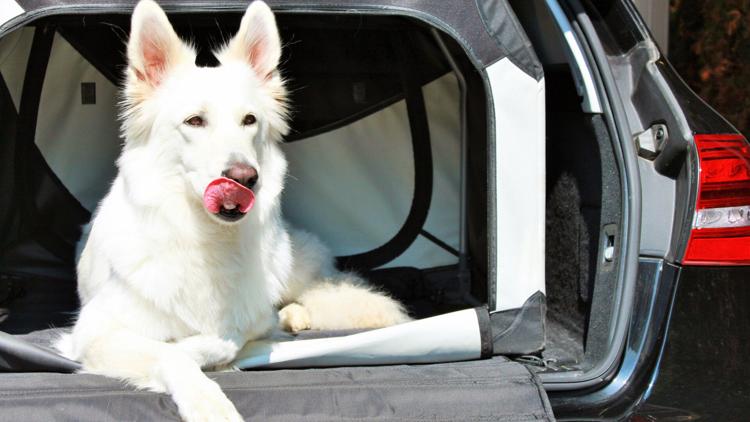 Every pet retailer wants to ensure that they're stocking items that resonate with the type of customer they'd like to attract, whether it's someone who values holistic goods, an active lifestyle, innovative gadgets or a little bit of everything. Retailers can tailor their offerings to the specific demands of their desired customers for most product offerings, yet with pet containment and barriers, there's an underlying factor—keeping pets comfortable and safe.
While the goal is simple, the formula isn't always easy to achieve. Consumers don't want pets to feel isolated or separated from family, nor do they want animals to be restricted from enjoying their lives. Manufacturers of gates, fences, kennels, pens and crates have recognized that their products are no longer simply used to keep dogs confined within a space—it's about keeping them safe and establishing boundaries, especially those too young or unable to do it safely by themselves. These limitations need to be established so pets can explore their surroundings without sacrificing their well-being—or getting their little mouths on something they shouldn't.
"The most important features of gates, pens, enclosures and crates is that they are secure," says Victoria Bouldin, vice president of operations at Primetime Petz. "If they are not secure, it defeats the entire purpose of having it in the first place. Secondly, consumers should ask themselves what features they need in addition to overall security."
Different Families, Different Needs
Depending on the household and needs of the family members—human and fur—the necessary features included in gates, pens and crates will differ according to each home environment. This includes the animal's individual personality that is determined by age, lifestyle, and body type, size or breed.
"Every dog is different," says Milan Bhandari, co-founder of Pets Stop. "Puppies have a lot of energy and like to jump. Taller, stronger gates are a priority—same for larger dogs. Older dogs tend to mellow out and, for them, even freestanding gates are often sufficient. Safety trumps style, but both are important to most customers."
Garrett Painter, associate marketing manager at PetSafe, explains that containing pets within a safe space can still afford a certain amount of freedom allowing animals to remain engaged as part of a family, while also staying safe and out of trouble.
"They are looking for products to help them train their pets to behave a little better, or products that will keep them safe, especially when they are outside in their yard," reveals Painter. "Many customers also want to give their pet the freedom to explore their yard safely, but they also want the peace of mind that their pet won't run into the road or get in a neighbor's yard."
Maintaining safe boundaries for pets isn't limited to the home or yard. Extending the role of family member to pets has increased the presence of these animals on outings, holidays and vacations. Including these animals in family journeys is enriching for both people and pets, yet safety and peace of mind are crucial for an enjoyable experience, says Joe Pomerantz, founder and CEO of The Pet Gazebo.
"Over the last 10 years, crates have gone from simply a place to lock up your pet to a home and safe space for them to call their own," he explains. "Because the pet parent lifestyle has become the norm in today's world, this also means pets are going everywhere with us more than ever. Pet owners and parents are willing to do the extra packing and bring their fur babies with them, meaning they also need the supplies and essentials that can pack up and go with them."
Securing Boundaries
Once pet parents make a decision regarding the solutions that are appropriate for their animals' lifestyle, the next step is correctly setting up the product. Beyond safety and comfort, manufacturers are creating long-lasting products that ease the process of assembly and set up through contemporary designs.
"Gates have evolved in line with the rest of the pet industry," says Bhandari. "Consumers expect quality and a product that fits in well with their home. Setups with baby gates are way less tolerable than they once were."
Containment products that offer greater freedom to animals must still afford secure barriers for a pet and easy installation to grasp consumer attention. With electronic fencing options, which require a receptive collar, pet parents are able to establish boundaries without constructing a tall, possibly unsightly barrier around their property.
"Customers are looking for convenience in their lives, so we have created more compatible products where our barrier products work with our in-ground fencing products," explains Painter. "One collar can work with the barrier and the fence transmitter, letting our customers keep their pets safe in their yard and out of specific areas inside and outside the house without changing the pet's collar."
When creating barriers inside the home, pet parents demand products that will not impede their own movement within the house. Manufacturers of indoor containment solutions are focused on creating goods that will keep animals in a certain space while also offering the flexibility of easy reconfiguration.
Bouldin explains that this could include rotating gates through different locations that vary in doorway size, ensuring that there's an easy opening and, if the gate is in a high-trafficked area of the house, an easy, one-handed latch system may be a necessity.
When consumers invest in products, they want to enjoy these throughout the entirety of their pets' lives. Creating versatile, long-lasting solutions for pet containment is crucial, says Pomerantz, who emphasizes his priority of creating products, "to not only go with your family, but to grow with your family."
Through offering products that require simple adjustments, as families increase in size with more people and pets, manufacturers and retailers can retain the business of customers who have learned to trust their favorite brands, explains Pomerantz.
"When looking for the proper crate or kenneling solution for their dog, consumers should evaluate how they are planning on using it in their lifestyle," he continues. "For this same reason, retailers should also look to what will serve their customers beyond the puppy phases and years. Looking for and supplying products that adapt to fit a lifetime of growth is key."
The Big Trends
The need for maintaining pet safety will continue to remain a priority for pet parents. While keeping pets safe isn't a trend, the products that serve this function will continue to evolve as new, innovative materials and technologies are developed. Within the kennel space, Pomerantz sees opportunity for utilizing technological advancements.
"We still have a way to go in the kenneling category, so luckily we have a lot of freedom to innovate," says Pomerantz. "Because technology and connection to our pets are moving the industry forward, the integration of technology and remote systems are coming in just a matter of time."
While many experts see a future in technology, they are also quick with a reminder that style remains an important consideration following comfort and safety. Though minimalism might be an important trend, brands that offer crates and gates that complement décor elements within the home will also meet the demand for pieces that will simply blend with furniture in a space.
Painter explains that he's seen customers opting for "streamlined, modern and minimalistic" designed products that blend seamlessly into different household styles.
"There is room for new exciting materials and finishes to be introduced," says Bouldin. "I am seeing gates made of reclaimed barnwood, dowels out of industrial telephone cable, gates with eclectic details and designs, as well as light-toned wood and simplistic Scandinavian design. These trends will definitely serve a segment of the population who are currently underserved."  PB