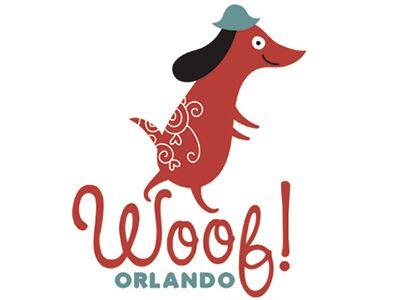 As with many passionate entrepreneurs in the pet industry, Michelle Olds' inspiration for her business came from wanting better care for her own dogs. When she couldn't find a grooming facility in her area that met her high standards, she took matters into her own hands.
"I was actually working in a human hair salon and had two dogs of my own, and I couldn't find a facility that was clean and happy and friendly that I felt comfortable leaving my dogs at," she says. "So after searching all over central Florida, I got it in my head that I wanted to go to school to learn how to groom dogs and one day have an all-inclusive facility that mimicked a human hair salon, hotel and spa."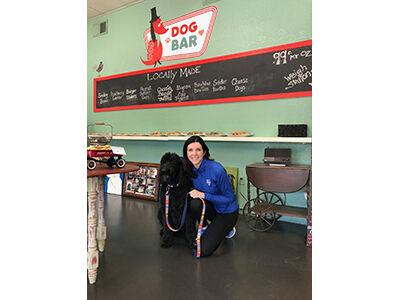 Olds followed through, enrolling in a grooming school and training under a show groomer before buying a 30-year-old grooming salon in downtown Orlando. She modernized the space, tripled the square footage and opened up shop. Since then, the store and salon has grown to 3,800 square feet and now includes a range of grooming services, spa treatments, boarding, retail space and play-focused doggy daycare. Services are what her business is most well-known for, earning Woof! Orlando the 2018 Retailer Excellence Award for Best Multi-Service Retailer at Global Pet Expo, along with numerous other local awards for grooming.
With all of its offerings, Woof! Orlando sets itself apart through its uncompromising quality of care, treating its four-legged customers with the same pampering that their pet parent would receive at their own hair salon or spa. For Olds, the first priority is always the happiness and comfort of the dog. One of the biggest policies she has implemented that exemplifies her focus on the dogs' well being is that the salon does not do any major dematting. 
"We don't feel it's right to put a dog through that painful process," she says. "We put their health and experience over anything else. While they're getting their hair cut, it's very calm. They're only in the room with three stylists and those other dogs being groomed, we don't have cages all over the room with dogs barking."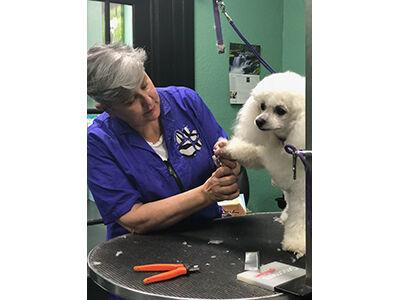 She applies the same approach to boarding and daycare services. When staying at Woof! Orlando for "playcare," dogs get a fun-filled day in the an indoor-outdoor facility with toys and plenty of room to run around and interact with the other dogs. The play groups are also kept to small enough sizes so that the staff can provide individualized attention to each dog. But to make sure playcare is truly a good experience for all the canine customers, all new dogs have to undergo an initial temperament assessment, and Olds isn't afraid to turn away those that won't be a good fit for the service. 
"We've had some owners who were upset with us because we are brutally honest with them and tell them, 'You can bring your dog back, but he's not having fun here,'" she says. "No one wants to hear that their dog isn't good or doesn't like being there, but if my dog sat in the corner sad all day long, I would want to know that. We put their experience over our wallets."
Well-renowned for its high-quality services, Woof! Orlando also has a strong retail side. The health-focused product selection grew out of Olds' experiences learning about the connection between diet and skin issues with her own dogs, and has since developed into a comprehensive assortment.
"I was seeing dogs coming in for grooming with skin issues, especially being in Florida, where dogs have serious skin allergies all the time," she says. "I started with just one brand of dog food, and seeing the transformation in the dogs from that made me want to add more and more."
In expanding the retail business, Olds sought to support other small businesses in the area, choosing products made locally whenever possible. Currently, about  percent of the products in the store are from Florida, with a significant portion sourced specifically from central Florida. She looks for natural, healthy, small-batch items from local makers, often helping small manufacturers get their business off the ground. Recently, they began working with a nearby dog food company and began carrying bones that are made right in Orlando.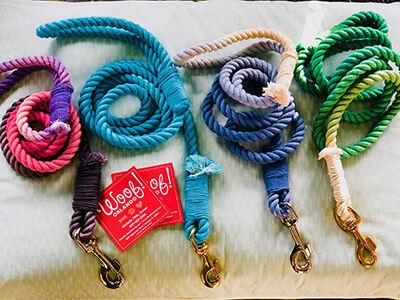 This hyperlocal approach applies to non-consumable items, as well. The store sources collars and leashes from local artisans who hand-sew and dye their own fabric.
"I believe by helping those people grow their businesses, it will help the community as a whole," Olds says. "I like to be able to help out the small guys. That's what we're known for."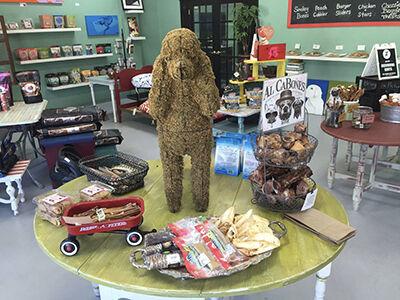 Sourcing the majority of their products locally has resulted in a truly unique assortment of products at Woof! Orlando, helping set the store apart from big-box and online competitors.
"We try to stay with small, family-owned companies," Olds says. "Especially now with e-commerce, it has really made us hone in on products that you can't find online."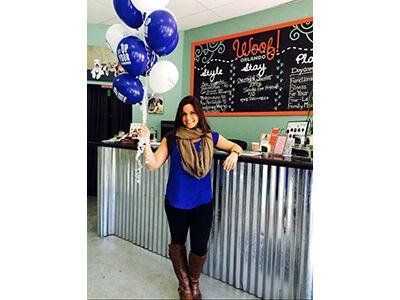 Community Collaboration
The store's support of other local businesses also extends beyond buying their products. Woof! Orlando is heavily involved in its local community. It plays an active role in the area's Main Street program, which organizes events in small communities to draw foot traffic and build retail business and an economically sound community. Olds and her team host events, including non-dog-oriented ones, and source the store's decor from local artists.
"We hold seminars for business owners to help them learn how to improve customer service," she says. "All of the artwork hanging up in the store is from local artists and they can be commissioned by people just coming in and seeing their work on the walls."
Woof! Orlando also builds creative partnerships, teaming up with other small businesses to find innovative ways to work together.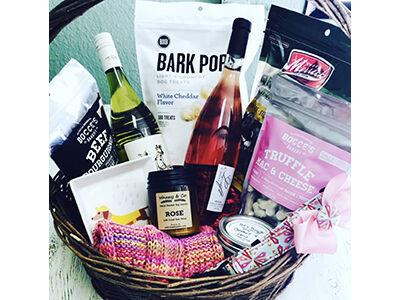 "We work with them to figure out how to hold successful events," Olds says. "For example, we work with restaurants to do happy hours on their slower nights, which helps us get exposure and helps them get more people through the door." 
Olds also helped Orlando develop a green initiative for local groomers to keep chemicals from being dumped down the drain, and Woof! Orlando became the first green salon certified by the city. That environmentally friendly approach is literally built into the store as well—all the retail fixtures are made from repurposed furniture.
The Woof! Orlando team is looking to build on its significant success, with hopes to launch its own bakery within its facility and possibly open up a second location in the future. While running a business that can have up to dogs under its roof on a given day is certainly not without its challenges, Olds says seeing the difference they can make in a dog's life is incredibly rewarding. 
"The most rewarding part of it is seeing how happy the dogs are who come to see us," she says. "We hear stories of dogs who are afraid to go to the groomer. Our dogs pull their owners through the door."  PB