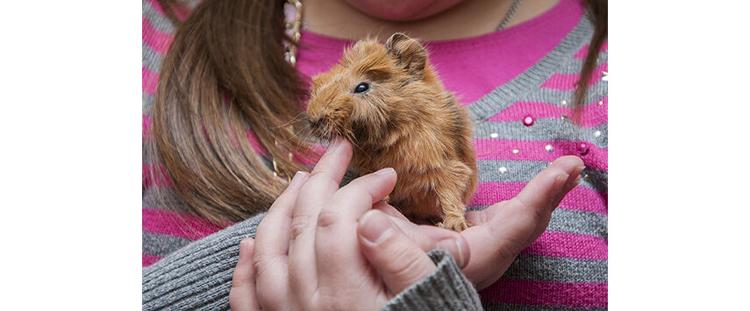 At SuperZoo 2017 in Las Vegas, the Pet Industry Joint Advisory Council (PIJAC) released a landmark resource aimed at helping ensure appropriate care of small companion animals. The PIJAC Small Animals Standards of Care was the first-ever comprehensive set of voluntary standards for breeders and distributors of small mammals, reptiles and birds in the pet care community.
The rigorous and substantive program was developed over the course of a year by a dedicated group of pet industry leaders, animal care experts, veterinarians and others who researched and evaluated USDA regulations, existing animal care policies and companion animal care best practices. The group sought to address a gap in animal welfare—a lack of regulations surrounding birds and reptiles—and to align best practices for the care of small mammals at breeders and distributors.
The resulting resource integrates current best practices, science and data into a single set of high-level standards that provides critical animal care guidance for breeders, distributors and their employees. The standards not only foster and advance the health and well being of small companion animals, they serve as a demonstration of the pet care community's commitment to responsible and appropriate pet care at all times.
I'm pleased to report that just about two years after we issued the standards, we've found that breeders and distributors are not only aware of them, but they have enthusiastically adopted them as an integral part of their animal care programs.
PIJAC recently surveyed the breeders and distributors who received the standards back in 2017, and 100 percent of the respondents said that they felt that the standards were easy to understand, and they are using them in their daily operations. The majority of participants also affirmed the quality of the standards by responding that the sections were appropriate, and the content within them did not need to be expanded in any way.
One survey respondent even shared that they not only make it mandatory for their associates to read the standards, but they also require them to formally sign an acknowledgement that they were read.
The chair of PIJAC's board of directors, Laura "Peach" Reid, was instrumental in developing the guide, and she continues to uncover new benefits of its use. Besides guiding the animal caretakers on her team at FishMart, Inc., the Connecticut-based wholesale distributor where she is president and CEO, it has also become a valuable tool for the sales team. Her salespeople point to the standards as evidence of the exceptional care that FishMart's animals receive, which provides additional peace of mind to their customers.
If you're not familiar with the standards, the content is divided into sections for small mammals, reptiles and birds, with facilities, care practices and transport addressed for each, encompassing all stages of animal care by breeders and distributors. Guidelines for record-keeping and staffing procedures also are included. The standards are general enough to account for breeders' or distributors' individual circumstances, but specific enough to be effective.
An invaluable aspect of the standards is that they address care of two common pet species that the federal Animal Welfare Act does not: birds and reptiles. According to the American Veterinary Medical Association, there are over 1.8 million reptiles and 8.3 million birds kept as pets in American households, which demonstrates that there was a need for guidance on how to appropriately care for them as they are brought into the world and transferred to their eventual owners' homes.
Another way these standards go above and beyond what was previously available are the extra steps of accountability that PIJAC's Small Animal Care Committee added as program complements.
The Duty of Care template is for breeders and distributors to use with their employees, and includes language affirming the employee's commitment to using the standards. A toll-free hotline provides an anonymous way for any employee of a breeder or distributor who has received the standards from PIJAC to report animal mistreatment or abuse without concern for retaliation, so that claims can be investigated and disciplinary actions taken as needed.
Regardless of your role in the pet care community, I encourage you to download the standards on our website, pijac.org. The information is interesting and useful to anyone who works with small companion animals, and provides a level of confidence in how they are cared for at the earliest stages of their lives by the breeders and distributors who've adopted the standards.
To ensure that the standards remain consistent with animal care needs as they change over time, PIJAC will be bringing together pet care community experts to review the standards and issue updates on a regular basis. PB
Courtney Hogan is government affairs manager for PIJAC. If you're a breeder or distributor that is interested in participating in the program and implementing the standards at your company, please contact Courtney at courtney@pijac.org.