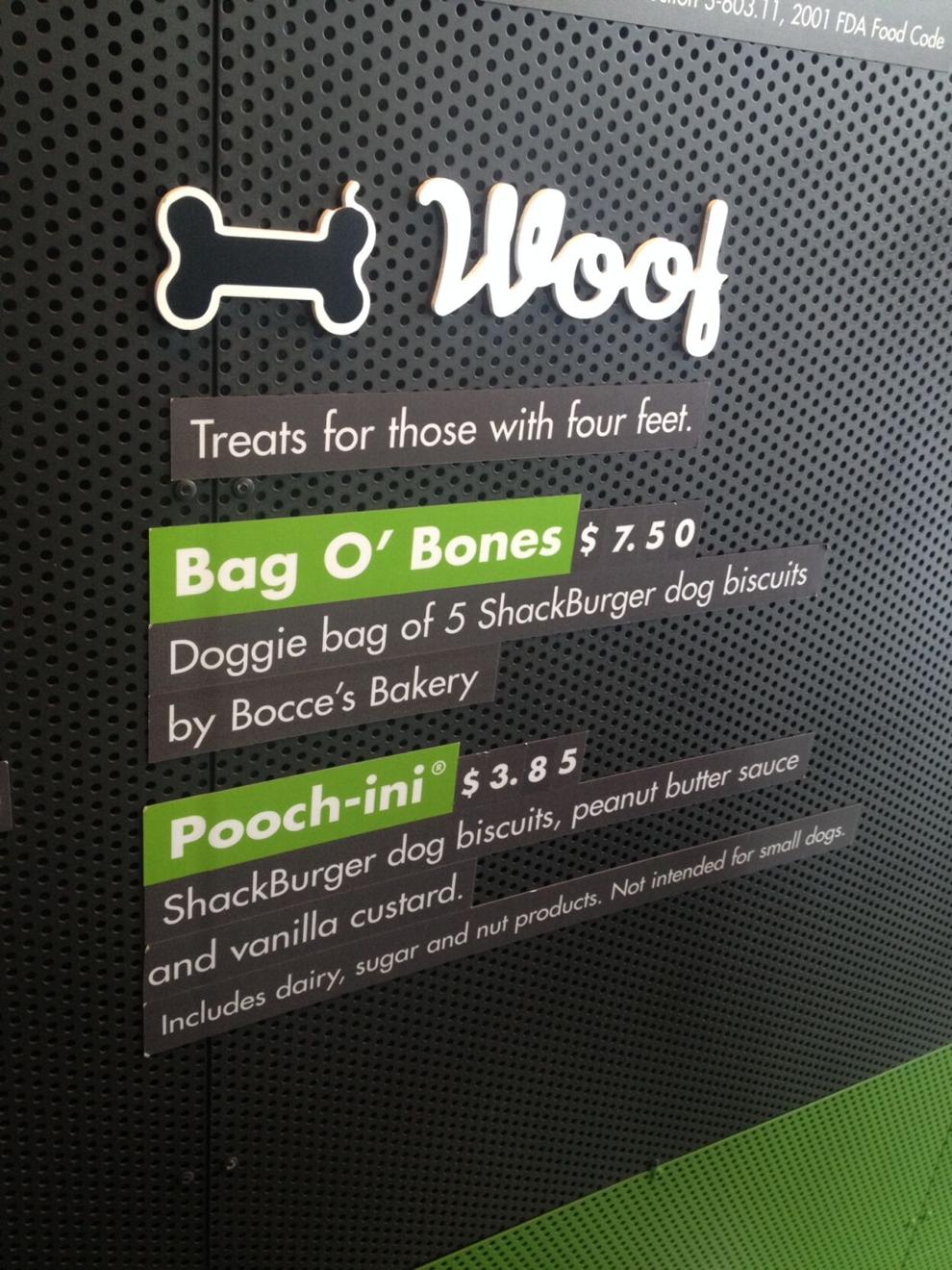 Have you ever had a hankering for a hamburger while out walking your dog? Well, if you live near a Shake Shack, you're in luck—the chain offers "treats for those with four feet" on their everyday menu.
This weekend, I made my very first pilgrimage to Shake Shack. With 11 locations in the New York area alone (including one in Citi Field—home away from home for Mets fan like me), I can't believe it took me so long. Having spent the morning shopping about five minutes away from their Westbury location, it finally seemed like the perfect time to see what the shakes at this shack were all about.
As I perused the menu for my own ordering purposes, a small section labeled "Woof" caught my eye. An outline of a dog bone was accompanied by an explanation, "treats for those with four feet." I excitedly turned to my significant other and exclaimed, "They have treats for dogs!" (in case that wasn't already made clear).
Shake Shack offers two different tasty treats for Fido and friends: the Bag O' Bones — a doggie bag of five ShackBurger dog biscuits by Bocce's Bakery, or the Pooch-ini — ShackBurger dog biscuits with peanut butter sauce and vanilla custard. The menu states that the Pooch-ini, which includes dairy, sugar and nut products, is not intended for small dogs. The Bag O' Bones, on the other hand, is fun for the whole furry family.
While we didn't see any dogs enjoying items off the Woof menu on this trip, I'm sure there will be other opportunities, I'm sort of in love with their coffee-flavored Fair Shake.