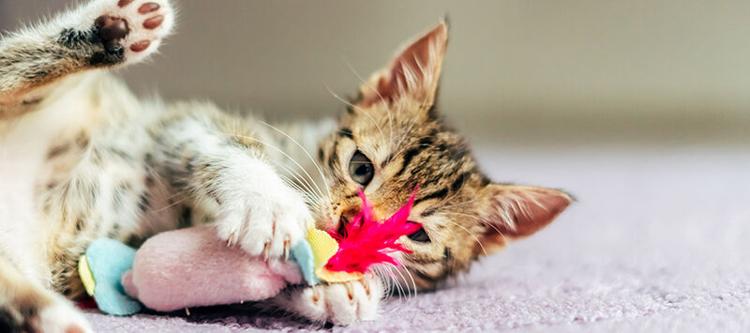 Consumers generally want to do something good for the environment, but the amount of time or money they can spend varies. According to a 2016 report by Pew Research Center, three-quarters of Americans say that they are particularly concerned with helping the environment, but only 20 percent say they try to live in ways that help the environment "all the time."
For many, one way to live these ideals is to buy products that are recycled, made without harmful materials and built by companies that use clean energy. Manufacturers of pet products say they are making it easier than ever for people to buy high-quality, eco-friendly products for their furry loved ones.
Pet owners pay attention to various attributes that demonstrate environmental stewardship. "The main thing that consumers are looking for now in eco-friendly products is if and how these products are actually making an impact," says Laura Morgan, social media specialist at San Francisco-based Pet Lifestyle and You (P.L.A.Y.).
The company's PlanetFill stuffing is a certified safe, non-toxic polyfiber, made from 100 percent post-consumer recycled plastic bottles, says Morgan. To date, P.L.A.Y. has saved over four million bottles from entering landfills. To keep other materials out of landfills, the company makes its beds machine washable and built to last. P.L.A.Y. also keeps packaging to a minimum, using product tags made from paper that is certified safe by the Forest Stewardship Council and runing its headquarters on renewable energy.
One challenge in the eco-friendly space is cost. The beds have slightly higher price points, so P.L.A.Y. provides training, marketing materials and free POP displays to retailers.
"When retailers encounter more price-conservative customers, they're equipped to explain that while the upfront cost of an eco-friendly bed might be higher, they are investing in a high-quality bed that will provide a comfortable resting place for their pet for years to come," Morgan says.
New products include an expansion of the Scout & About Outdoor Line, with Scout & About NovaFlex Toys made from non-toxic, durable NovaFlex material with a rugged surface to massage the pup's canines, and Scout & About Rope Toys. Also new is the Willow's Mythical Plush Toy Collection, with a unicorn, yeti, dragon, jackalope and gnome, available individually or in 10-piece sets with a free POP Castle Display.
In addition to looking for recycled materials, consumers often want to know about a company's social, environmental and financial performance.
"Businesses need to look at the triple bottom line," says Tony de Vos, president of Azusa, Calif.-based Cardinal Pet Care. "So in addition to financial costs, retailers should also look at the human and environmental costs of doing business."
People want to know how the company advances its sustainability goals.
"We believe Cardinal Pet Care's vision to be devoted to pets, people and planet, and mission to provide eco-friendly pet products that improve life for people and their pets resonates well with consumers and retailers," de Vos says, adding that Cardinal Pet Care is a founding member of the Pet Sustainability Coalition.
Cardinal Pet Care recently introduced its EcoBath Manuka Honey Pet Grooming line, which includes shampoo, conditioner, detangling spray, anti-itch spray, dental water additive and dental tooth gel. The products contain natural Manuka honey harvested from the Manuka shrub in New Zealand. Manuka honey contains a high concentration of methylglyoxal, an organic compound that the company says has been shown to be effective against dozens of species of bacteria, and contains four times the vitamins and minerals of regular honey, including vitamin B, vitamin C, zinc, iron, magnesium, copper and potassium.
Green Grooming
Eco-friendly grooming products are also gaining popularity.
"This past year, with the difficult flea and tick season that lasted all year long, we found a big demand in customers seeking eco-friendly flea and tick treatments," says Julie Creed, vice president of sales and marketing for Ardsley, N.Y.-based Pura Naturals Pet. "Customers were looking for DEET-free options that were safe for their family and the environment."
The company makes Pura Naturals Pet Flea and Tick Natural Dog Shampoo with organic rosemary oil, aromatic cedar and peppermint oils that kill and repel ticks. There is also an outdoor flea and tick spray that the pet owner can safely spray on the dog, their bedding or other areas in the house. The company is launching several new products, including an all-natural organic cedar and peppermint oil flea and tick wipe.
To educate retailers, Pura Naturals Pet sends product blasts and newsletters highlighting products and new marketing materials. The company also provides retailers with education tools that are available for download on a web portal. There are also data sheets, an ingredient document and POP materials that retailers can use on-shelf or to promote digitally with fliers, web banners and social posts.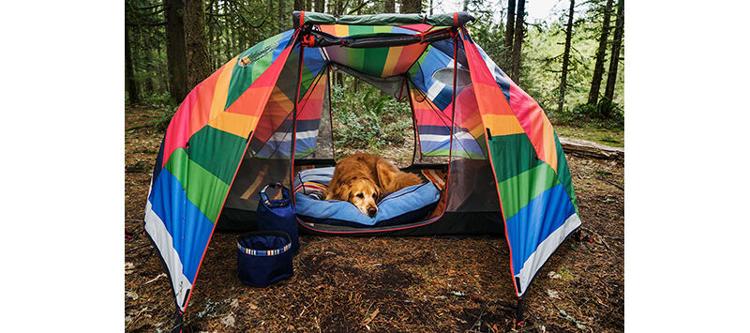 What's In It
Materials are important, and Albuquerque, N.M.-based 4 Best Friends (4BF) makes natural rubber, plant-derived, non-toxic pet toys.
"We understand the needs of the health conscious consumer looking to find natural eco-friendly products," says Paul Daniels, president of the company.
Daniels says the difference between synthetic rubber and natural rubber is that the manmade version is more engineered. "Some rubber manufacturers use different additives, plastics or other types of items that may or may not be harmful to pets and children," he says.
The company works to educate consumers through packaging, signage and other store level communications.
"When you speak to someone for 20 minutes and show them slides, they get it," Daniels says. "Our No. 1 challenge as a company is telling that story when a consumer walks down that aisle."
New from 4BF is the Mask Collection, toys shaped like masks worn by Lucha Libre Mexican wrestlers.
Learning from Litter
Natural is also an important descriptor in cat litter.
"It's more important than ever to help define what that truly means to the consumer," says Jean Broders, senior brand manager for Muscatine, Iowa-based Kent Pet Group. "They want to know what the products are made from, to help validate whether they are truly natural or not. In addition, a true natural litter can go a step further and help clear the confusion by defining natural as a product that is made from a truly renewable resource."
The company encourages retailers to use the bag itself when explaining the product attributes. The front of the package states that the litter is made from whole-kernel corn, which is a renewable resource and 100 percent natural. The product is also certified flushable.
The brand's most recent innovation is Advanced Picky Cat, which Broders explains is the only natural litter on the market that has a natural attractant that safely draws cats to the box.
"It addresses the most common issue wherein cats are surrendered to shelters—improper elimination."
Eco-Friendly and Effective
With any pet supplies, quality is as important as eco-friendliness.
"Product performance is always key and that is no different for eco-friendly products," says Nicole Domcik, brand manager for Byron Center, Mich.-based BPV Environmental, which makes Fresh News Cat Litter. "People want to have their products be eco-friendly, but they also want them to work how they say they will."
Cat litter has to have good odor control and high absorption, Domcik says, adding that Fresh News Cat Litter has these attributes and is made from post-consumer recycled paper.
"Eco-friendly products have to be as effective as traditional products, and that has always been the struggle," she says. "People are starting to realize there are products out there that can be both."
BPV Environmental provides brochures, flyers and shelf-talkers for retailers.
"In order for a pet parent to be educated, the retailer has to be educated," Domcik says.
Educated retailers can help drive sales of eco-friendly products.
"Some consumers aren't fully aware of the eco-friendly benefits," says Ginger Bussey, vice president of Morrilton, Ark.-based Cat Claws. "If they had a choice between two similar products, one eco-friendly, the other not, and were informed, I believe they would choose the eco-friendly option."
Many of the Cat Claws cat scratchers are made with recycled materials and are fully recyclable after use. The company is adding new eco-friendly cat scratcher shapes and designs to the selection, and is working to minimize packaging, source the majority of materials from the U.S., conserve energy and recycle.
"Quality comes first, followed by product satisfaction," Bussey says  "The products have to deliver on the promises made and do the job theywere intended to do." PB