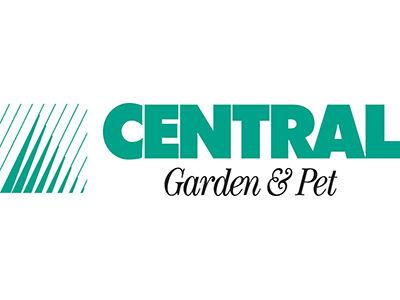 Central Garden & Pet has been a key supporter of the Human Animal Bond Research Institute and member of the Pet Leadership Council. What role do these two organizations play in ensuring the ongoing success of the pet industry? How do you feel about the evolution of the organizations? One of the key tenants you will see at Central Garden & Pet is our commitment to the health of the industry as a whole; we see that this is important beyond just focusing on the promotion of our own brands. We believe that we should leverage our scale and participation in the broadest array of categories to help all industry participants, including consumers and their pets, have a great future in front of them.
For us, HABRI plays a critical part to ensure that all key audiences, including the government and media, understand what we all know in our hearts is true: pets provide much more than companionship and family for us—they have a measurable effect on improving our quality of life. I've seen that in my own family, and it's great to have a broad wealth of research that translates those feelings into scientific validation that companion animals in the home help improve people's lives.
The Pet Leadership Council is different, yet equally important. Probably the best analogy I can offer is to imagine that all the organizations involved in the pet industry are like countries; each one has a clear and valid agenda of what needs to be achieved. The idea of the Pet Leadership Council is to create a body like the United Nations that helps make sure all voices can be heard, as well as enabling us to make a larger impact on positive change as an industry than we could separately, like the council's efforts to champion responsible pet ownership.
For years now, Central Garden & Pet has been a big supporter of Major League Baseball's Bark at the Park events. What is the company's involvement with the Bark at the Park program? Why are events like these important? Central Garden & Pet has been involved with Bark at the Park events for more than a decade, having worked with 15 Major League Baseball teams to engage tens of thousands of dogs and their families, as well as millions of baseball fans. Our participation in these events is important because not only do they raise awareness of our Nylabone and Avoderm Natural brands, they also raise funds for our pet welfare partners like Tony La Russa's Animal Rescue Foundation and the American Pet Products Association's Pets Add Life campaign, which is designed to demonstrate the joys and benefits of responsible pet ownership and encourage increased animal adoption. Bark at the Park is another way that we demonstrate our commitment to the industry and to the health and well being of pets.
Earlier this year, Central Garden & Pet announced a new partnership with CASCO Pet, a company that provides live animal merchandising solutions. What inspired this partnership? How does it strengthen both companies' positions in the retail pet industry? It's all about eliminating the friction points in the category and making it much easier for our customers' businesses to thrive. This partnership allows us to provide long-term solutions for retailers in a way that will help to drive store traffic, increase sales and reduce costs.
We understand our customers might not have the time to listen to myriad different companies selling one product against the next; what they need is a simple and high-quality, end-to-end solution. We envision an incredibly synergistic environment where Central Garden & Pet can offer the resources of CASCO Pet, the global leader in live animal merchandising, combined with Segrest, the No. 1 fish distributor in the U.S., along with the incredible line of products from our Aqueon, Zilla and Kaytee portfolios.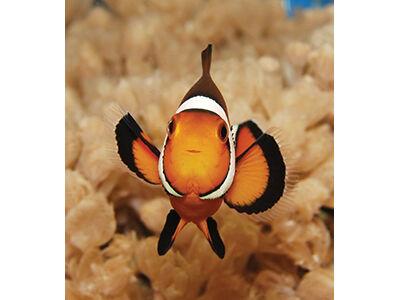 While each of these companies is doing great independently, we expect to see some of the "combined" fruits of what we have been seeding in the next 12 to 24 months. The results will be evident not only in our performance, but more importantly through increased store traffic and higher sales for the customers we partner with.
In April, Midwest pet food and supplies distributor General Pet Supply was welcomed into the Central Garden & Pet family. What inspired this acquisition? How does it enhance Central's distribution operations? The General Pet acquisition is all about enabling us to better serve both our vendors and our customers. In our distribution business, we have the aspiration to be our customer's most valuable vendor, and our vendor's most valuable customer. General Pet is a huge step towards enabling that aspiration to become a reality. Specifically, on top of the terrific leadership team that has joined Central, we see three main benefits: 1) We have now a broader national footprint, expanding into a region where we are underrepresented, and with that, being able to offer our vendors a one-stop solution; 2) We have the ability to expand our food offerings which is something General Pet does really well and; 3) We gained exposure and capabilities to expand successfully in the veterinary channel.
The General Pet Supply acquisition has been in the works for a long, long time because we knew the rationale to increase our national footprint made great business sense. We feel fortunate that the Merar brothers chose to join Central Garden & Pet.
Last year, Central Garden & Pet made another high-profile acquisition when it purchased K&H Manufacturing. How did this acquisition enhance Central's product offerings? K&H has been another terrific addition to the family. As is customary with our acquisitions, we look at companies that not only have great brands and products, but also possess incredible management and talent that choose to stay with the organization and help grow the total business.
What you have in K&H is, by far, the leading brand in heated beds and other technology-driven pet care products where product expertise is a big competitive advantage. On top of that, we acquired a strong understanding about how to partner with both our critical brick-and-mortar customers as well as ecommerce retailers.
We are honestly thrilled to have the team's expertise, in combination with our Dallas Manufacturing business, which operates in similar categories and at a much larger scale. We have taken the two businesses and created a new unified Central Pet Home Essentials unit that expands and improves our ability to meet customer and consumer needs.
This month, one of the industry's biggest trade shows—SuperZoo—will take place in Las Vegas. What does Central Garden & Pet have planned for the show this year? Are there any particular new developments that the company will be highlighting? Our focus at SuperZoo will be on news that helps drive growth, in terms of innovative new products, as well as innovative partnerships like with CASCO Pet. With CASCO Pet, we will be hosting a joint exhibition area to showcase our combined retail expertise and integrated solutions for the aquatic, reptile, small animal and pet bird categories.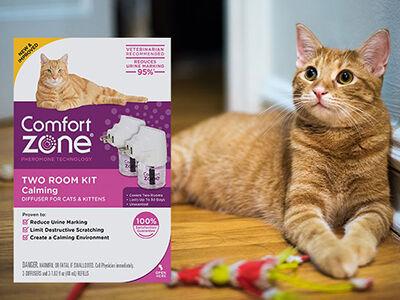 New product highlights include our new and improved Comfort Zone cat behavior items, which are now proven 95 percent effective for urine marking and 93 percent for destructive scratching. Based on the consumer need for time-saving solutions that improve home life, we are also introducing new Kaytee Extreme Odor Control bedding, which is more than twice as absorbent as wood shavings and features a 14-day odor control guarantee.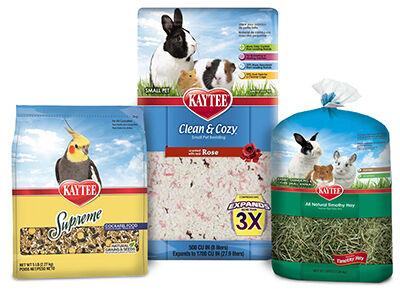 What does the future hold for Central Garden & Pet? Our future is exciting and one that we continue to grow and shape. While our pet business has delivered 14 consecutive quarters of organic growth, we truly believe we are at the beginning of our journey. It's easy to focus on our strong brands, including the innovation and investment we put behind them, but I think we need to go back to what we mentioned in the very beginning—we are committed to the health of the complete industry and we have the broadest presence. We want to put all of that together in servicing our customers and consumers, offering them solutions to make their lives easier and of course to enable them to have more time to enjoy the company of their pets. Our mission is to be the No. 1 company that pet parents trust and customers want to partner with. PB