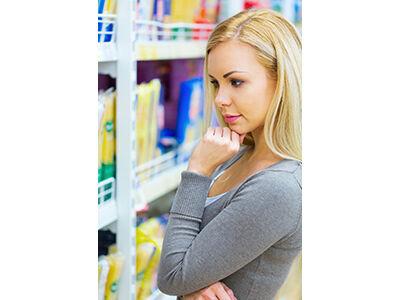 When customers have a positive interaction with your employees, your store or a product you sell, they become engaged or invested. Engaged customers shop at your store more often, buy more when they shop and tell others about their positive experiences—all of which are critical to your store's profitability and growth. This article outlines techniques your associates can use to connect with customers at any time and any place in your store.
Understanding Customer Engagement
Customer engagement occurs when shoppers form a strong emotional connection with your store based on their personal shopping experiences. Gallup, an American research company, groups customers into three distinct categories:
• Fully engaged customers are emotionally attached and loyal to your store. They go out of their way to shop at your store because you carry their favorite product, offer a specific service or have knowledgeable associates. Fully engaged buyers are a pet retailer's most valuable customers.
• Indifferent customers are emotionally neutral about your store. They have a take-it-or-leave-it attitude toward your products and services. Indifferent customers will shop at the most convenient store or the one with the best price.
• Actively disengaged customers are not emotionally connected to your store. They will readily switch stores and are always eager to tell others about any unhappy shopping experiences.
Customers' level of engagement influences what they do before, during and after visiting your store. The table to the right includes examples of behaviors that indicate a customer is fully engaged. While no one shopper will demonstrate all of these behaviors, most fully engaged customers will tick off several items on this list.
Techniques to Engage Customers
When your associates greet a shopper with a smile, or say hello and offer to help, they are providing customer service. But are they engaging customers?
Effectively engaging customers comes down to creating genuine connections and taking a sincere interest in helping them purchase the best product for their particular needs.
Genuine connections occur when associates enthusiastically interact with customers, get to know them on a personal level, tailor product and service recommendations to their specific needs, and freely share their own expertise.
Associates should follow three steps each time they interact with a customer:
1. establish a connection
2. start an authentic conversation
3. encourage the customer to engage.
Step 1. Establish a Connection
The first step to engaging customers is to establish a connection. Remind associates to start with a smile and eye contact. Suggest they then try one or more of these techniques:
• Greet customers. "Hello, welcome to Pete's Pet Palace. What can I help you find today?"
• Interact with customers' pets. "What a well-behaved dog [petting the dog]. I have some treats in my pocket—is it okay to give him one?"
• Give something to the customer. "Thanks for shopping with us. Here's our sales flyer with a discount coupon you can use today."
• Help customers find a specific product location or department. "You'll find those with the cat accessories. I'll walk you over there."
Step 2. Start an Authentic Conversation
Customers want to know that their business is appreciated. Even if they don't need or want help, they expect sales associates to offer it.
Genuine, authentic discussions help associates uncover information about the customer that they can use to build rapport and help customers feel they are on the same wavelength. Suggested techniques to start an authentic conversation that engages customers include:
• Offer to help. "Hi, my name is Tom. Let me get that off the top shelf for you."
• Communicate how your store is unique. "Our pet spa and boutique are known for our use of all-organic products."
• Comment on something you see or hear. "I like your sweatshirt—that's where I went to college. Did you go there too?"
• Comment on a previous store visit. "Hello. It's good to see you again. How's the new fish tank working out?"
• Ask questions. "What food are you giving your dog now?"
• Listen actively. "Caring for an older pet takes a special person. It sounds like you are doing a great job."
Encourage shoppers to talk about why they came into the store. Helping your customers find everything they need will save them time and give associates an opportunity to get to know shoppers' preferences and purchase habits.
Once associates have established a connection, it's easy to introduce that information into casual conversation for a more personalized shopping experience.
Step 3. Encourage the Customer to Engage
Once associates have established a connection and begun an authentic conversation, the next step is to encourage engagement.
Customers are engaged when they respond to efforts to open a conversation. Encourage team members to try one of these techniques to encourage customers to interact with them and the products, pets and displays in your store:
• Appeal to customers' senses. "You'll love the smell of this shampoo, and it will make your dog's fur so soft. Go ahead. Take off the lid and smell it. What do you think?"
• Give customers a product sample for their pet. "Here, this is a fresh-baked treat from a local bakery. Would you like to see what your dog thinks? Wow, he does like it, doesn't he?"
• Demonstrate products to or with customers. "Would you help me show how well this litter clumps? Just pour some water from this bottle into the litter."
• Show customers how to access the store's website. "Let me show you how to get coupons online. Go to petespetpalace.com on your smart phone, and look for the link 'This week's coupons.'"
• Ask for feedback. "When you get home, I hope you'll take a minute to go to the website on your receipt and complete our customer survey. Thanks!"
Opportunities to Engage Customers
Every time associates interact with customers in your store, they have an opportunity to engage them.
When greeting shoppers at your store's entrance, associates should ask questions that encourage customers to share something about themselves or their pet. By listening carefully, team members can gather clues about how to keep the conversation going.
Remind associates to greet every customer they see in the aisles with a smile, eye contact and a verbal acknowledgement. They can connect further with customers by giving them a coupon or a shopping basket.
Product sample displays are great conversation starters, whether they include food or treats for customers' pets to try, bowls with different kitty litters, or small animal bedding for buyers to touch and smell.
Whether your store sells fish or small animals, or hosts adoption events for a local shelter, customers checking out your pet habitats offer an easy way to connect with shoppers.
Product demonstrations are a great way to get customers' attention and draw them into a conversation. In-person or video demos educate shoppers and give them a chance to try out products, and they can be fun and entertaining, even for customers who are just browsing.
The checkout counter is associates' last chance to engage customers in the store. They might offer a treat to pets shopping with their owners, invite customers to join your loyalty program or suggest that they keep in touch by following the store's social media accounts.
Encouraging customers to visit your website is one way to engage them outside the store. Many shoppers will visit your website before they make the trip to the store. Letting them know your store has online content encourages them to engage with your store at home. PB
Stephanie A. Kaplan is the director of online education for the Pet Industry Distributors Association (PIDA). She manages PIDA's free online training program, Pet Store Pro. Since it was first launched in 2008, over 6,400 retailers have turned to Pet Store Pro for brand-neutral training on critical skills for associates, managers and owners. Pet Store Pro is free to qualified retailers; visit www.petstorepro.com to register and begin using the program.
This article was adapted from "Engaging Customers," one of 29 chapters available as part of Pet Store Pro's online training. Lessons cover how to approach customers at different locations throughout the store, discover information about why they came into your store, and discuss that information in casual conversation that demonstrates your team's expertise. This chapter also includes a downloadable workbook with tips and examples of how to personalize customers' shopping experiences, as well as role-play scenarios to practice engaging customers.