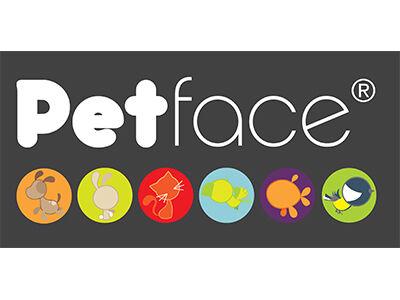 Pet Business: Tell us about Petface. When was the company founded? What inspired its creation?
Peter Johnson: The business was founded in the U.K. in 2011. After years of working closely with some of the worlds largest retailers within the home and pet categories, we identified that existing pet brands specialized in their own areas, but not in providing a complete, coordinated category solution for consumers and retailers alike. Traditionally, the pet category has been relatively dull, with many me-too products. At Petface, we identified a gap for pet products that are fun and beautiful, with appeal to both pets and pets' parents. Our mission to bring cheerful, practical products to the market that bring a smile to the both the owners' and pets' faces.
PB: Petface has made its worldwide launch at this year's Global Pet Expo. What made this the right time for the company to expand its reach into new markets? What is your strategy for expansion? 
Johnson: The Petface brand has received a fantastic multi-channel response in Britain and had an overwhelming amount of enquiries from overseas retailers and consumers. Our recent partnership with Velcro Companies enables us to utilize their vast supply chain experience and global resources to launch the brand overseas.
We offer retailers and pet parents innovative and well-designed products and ranges at great value, and our customers benefit from our extensive knowledge of and experience in the category.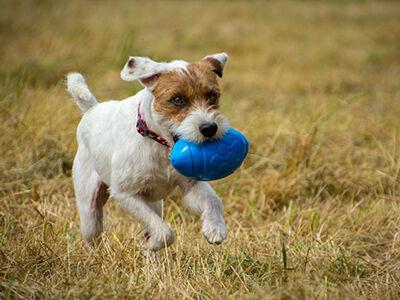 PB: What are some of the brands under the Petface umbrella? What is the specific focus of each brand?
Johnson: The portfolio of Petface brands includes Outdoor Paws and Little Petface. These sub-brands allow us to create coordinated collections and theatre within the brand; the collections not only merchandise extremely well together, but also enable pet parents to shop the category by function.
 Outdoor Paws is a coordinated range specially designed to perform in tough outdoor conditions. Developed to provide functionality and durability, they protect the dog from the elements whilst looking great.
 Little Petface is our unique range of toys, bedding, feeding accessories, collars and leads. They have been created to cater for very young dogs that need that extra special care and attention. All of our toys are designed to give puppies and small dogs hours of fun, developing their play skills and keeping their little mouths busy, and putting a smile on the owners face.
You can see our full range of brands at petface.com
PB: What are some of the most popular products that Petface offers? What are some of the key features that make these products stand out in the marketplace?
Johnson: Our coordinated ranges are especially popular, such as pet bedding that sets with a collar and lead a bowl, a blanket and a toy. These products are not only functional, they fit around your lifestyle and look great within the home. The designs are all conceived by our very own creative team.
Our award-winning wild bird feeders have been developed following extensive testing. Whilst being unique and eye catching, they do not sacrifice function. The comprehensive range is built around 'good,' 'better' and 'best' options. Each range offers great value, packed with inventive features and incorporates an innovative blend of materials.
Today›s bestselling range spans dog, cat, small animal and wild bird accessories. We brighten up pets' and pet parents' days with our witty designs whilst trying hard to keep the same Petface look and feel. Our aim is to make our designs look great but still be a pleasure for our pets and pet parents to use.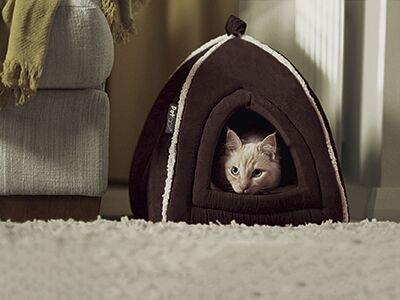 PB: What are some of the latest innovations from Petface? How do these products improve upon what's come before?
Johnson: Our creative team is continually innovating with new fabrics and prints. We have new chew toys that are manufactured using benchmark rubbers and nylons with function to satisfy pets, as well as new designs of bird feeders that are organic in look yet practical for the garden.
In addition to continuous research and development of our core range, we are also really excited to be launching a fantastic new range for Christmas. This range, whilst offering great fun and comfort to pets, has been designed to complement our core range and look fantastic in the home the whole winter through.
PB: Other than providing a diverse lineup of high-quality products, how does Petface help drive success for retailers? What types of marketing and sales support can retailers expect from the company?
Johnson: Our focus is on helping our customers sell great products to their customers. We do this by offering a number of in-store merchandising solutions. We have a range of permanent wall and freestanding fixtures that deliver impactful displays with bright, clear branding. Also, we have a number of generic and bespoke freestanding options. These help site fast selling lines in retail hot spots to further improve rate of sale.
We also work closely with our customers to help them to create unique and bespoke merchandising solutions. This enables retailers to maintain their own retail personality, which we understand is so fundamental and important to them.
To make sure that our retailers keep their in-store offerings fresh, we run seasonal and one-off promotions together with a calendar of special events too.
PB: What does the future hold for Petface?
Johnson: The future is bright at Petface, and that's not just because of our colourful product ranges. With the partnership of the Velcro Brand, we are not only be re-doubling our NPD program, we are investing extensively in the back office and supply chain functions to make sure we deliver the products that our customers want, when they want them.
 Our heart is in pet products, and we will increasingly coordinate the Petface brand with other products to fit within the pets' life and the parents' home.  PB