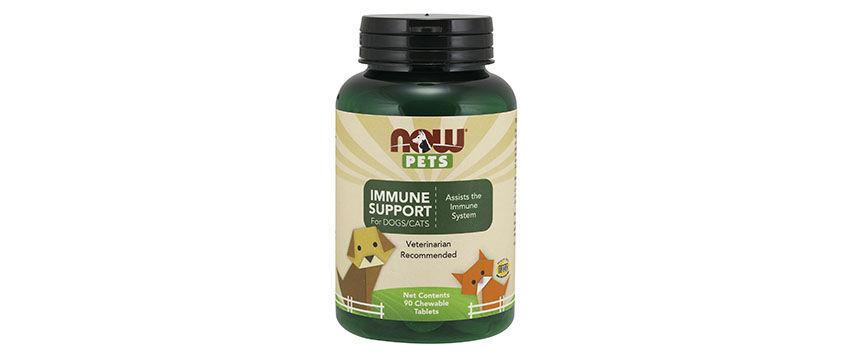 NOW Pets (nowfoods.com) Immune Support is designed to help support a pet's immune system and innate resistance to pathogens, as well as help enhance liver and kidney function. Immune Support is formulated with a proprietary organic mushroom blend and includes ingredients such as milk thistle, turmeric root, licorice root, burdock root, selenium and more.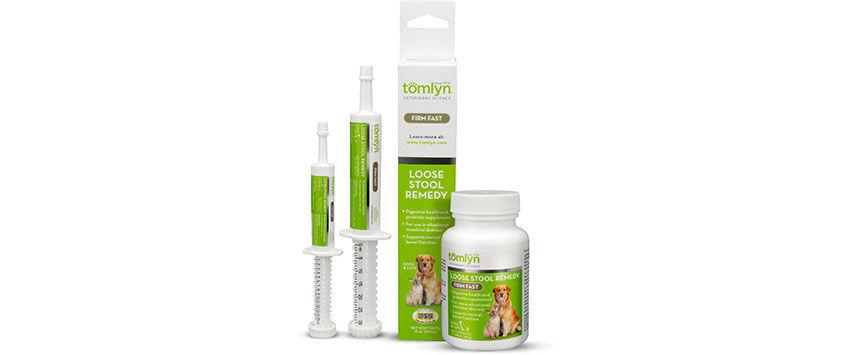 Tomlyn Veterinary Science's (tomlyn.com) Loose Stool Remedy – Firm Fast contains kaolin and pectin that help absorb water from loose stools and soothes the intestinal lining. It contains a probiotic that helps displace harmful bacteria and supports the body's immune defenses. The product is available in two gel sizes and tablets.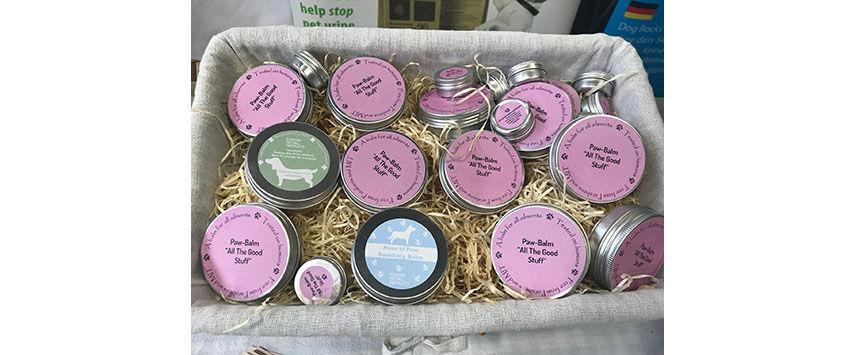 Podium Pet Products' (podiumpetproducts.com) First Aid & Ache Soothing Paw Balm is a healing balm for cracked paw pads, elbow callouses or dry noses. The balm soothes and moisturizes problem areas and treats minor injuries like scratches, grazes and alleviates discomfort from stings and bites. The Balm is made from beeswax, shea butter, Vitamin E, avocado oil and Manuka honey.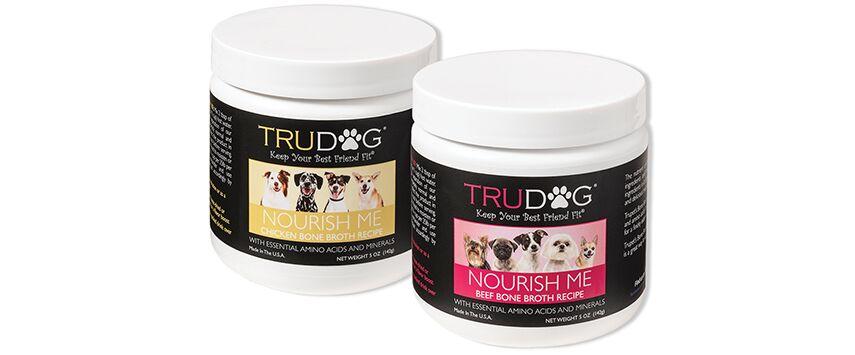 TruDog's (trudog.com) Nourish Me Bone Broth Recipe, available in beef or chicken, contains vitamins, minerals and amino acids to supplement any diet; collagen, to support skin hydration, digestion and a healthy coat; and turmeric, to support healthy joints, cardiovascular health and the digestive system. After mixing with water as directed, each canister produces approximately 38 fluid oz.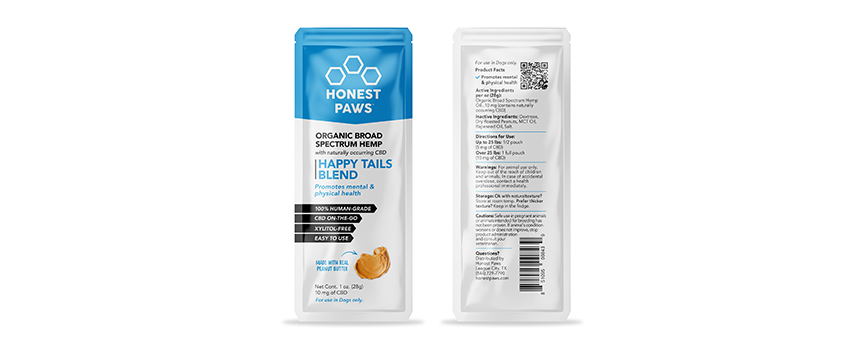 Honest Paws' (honestpaws.com) Happy Tails CBD Peanut Butter pouches are 1 oz. pouches for dogs that contains human-grade CBD Peanut Butter. It can be used as an introductory product for customers to try without purchasing an entire jar.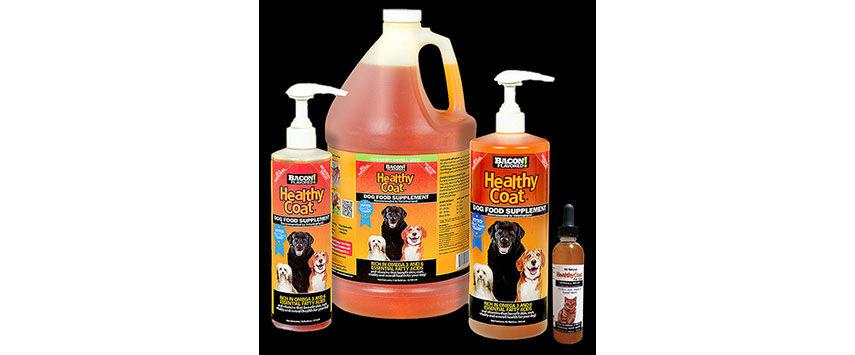 HealthyCoat's (healthycoat.net) Canine Food Supplement & Cat Formula is a digestible source of omega 3 and 6 essential fatty acids, vitamin E and lecithin. It contains niacin, biotin and vitamin B12, made with no artificial preservatives. The Canine Food Supplement and Cat Formula help prevent dry, flaky skin, lack of energy, sore joints and immune system disorders.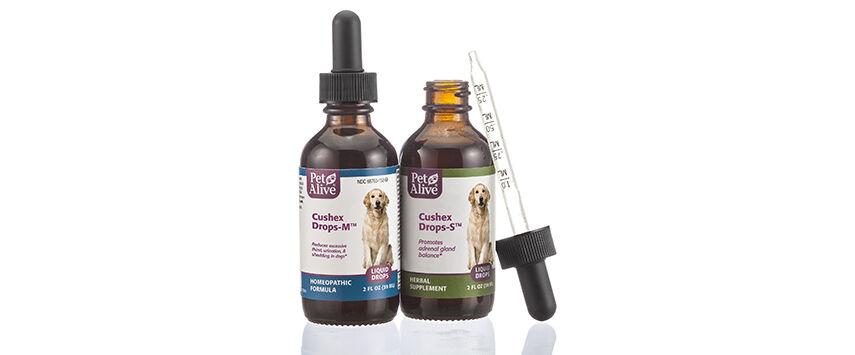 PetAlive's (nativeremedies.com/petalive) Complete Cushex ComboPack is a homeopathic remedy that relieves the symptoms of extended cortisol exposure, promotes adrenal and pituitary gland health, reduces excessive thirst and urination and relieves dry, itchy skin while promoting a healthy coat. Herbal supplement Cushex-S addresses the ongoing symptoms of Cushing's disease by supporting adrenal and pituitary gland health, promoting endocrine system balance, supporting normal urination, appetite and energy levels.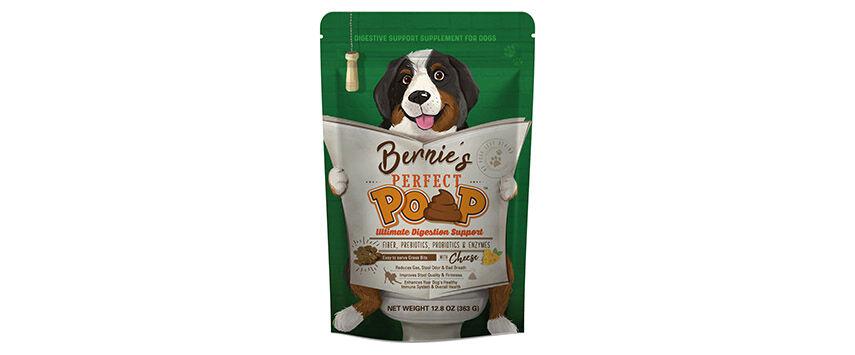 Bernie's Best (perfectpoop.dog) Bernie's Perfect Poop contains miscanthus grass and other natural fibers, prebiotics, probiotics and enzymes. Perfect Poop can naturally relieve digestive related conditions, improve stool quality,and enhance a dog's immune system and overall health. It reduces gas, stool odor, bad breath and firms up poop. Perfect Poop is all-natural, grain- and gluten-free, non-GMO and made in U.S. It has a cheddar cheese flavored taste.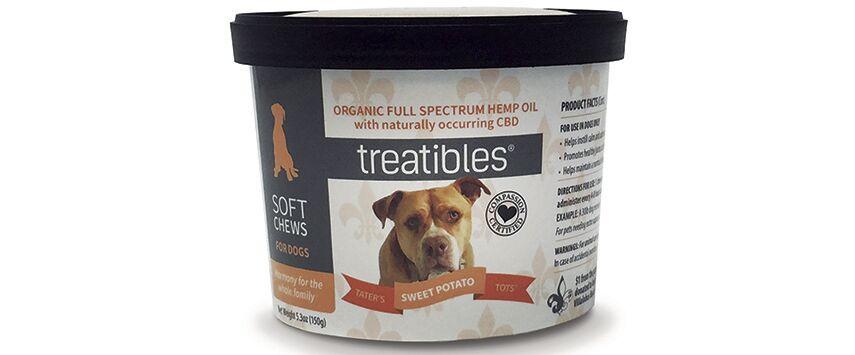 Treatibles (treatibles.com) Tater's Sweet Potato Tots Soft chews contain organic broad spectrum hemp oil along with valerian root, passion flower and chamomile. The soft chews are suitable for senior dogs or those preferring a softer consistency. Treatibles recommends one soft chew per every 30 pounds of an animal's weight. Administration can be increased up to 10 chews based on individual needs.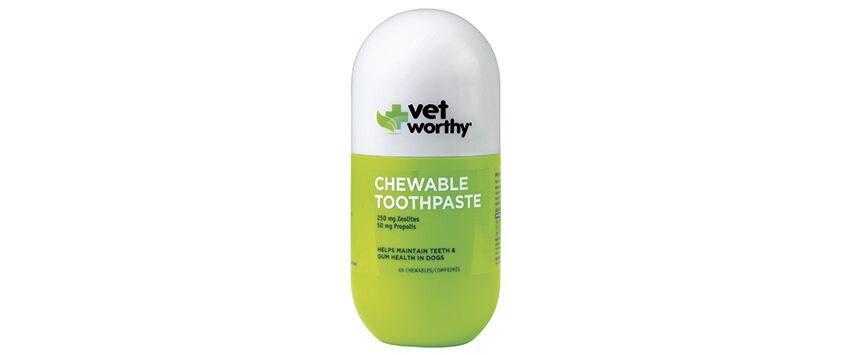 Vet Worthy's (vetworthy.com) Chewable Toothpaste helps keep plaque, tartar and bad breath at bay, with the use of zeolites and propolis. The liver-flavored chewable tablet helps to improve oral hygiene, and is available in a 60 count capsule bottle.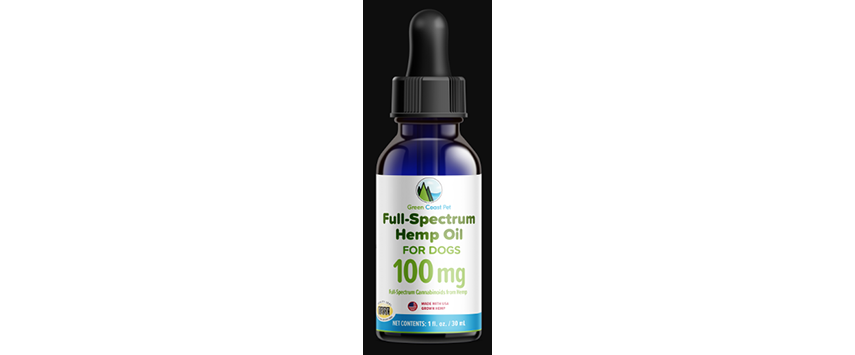 Green Coast Pet's (greencoastpet.com) Full-Spectrum Hemp Oil Tinctures are high-quality tinctures with a 60 percent wholesale margin. Available for Dog, Cat and Horses, the full-spectrum cannabinoids are made with hemp grown in the U.S. and is NASC certified.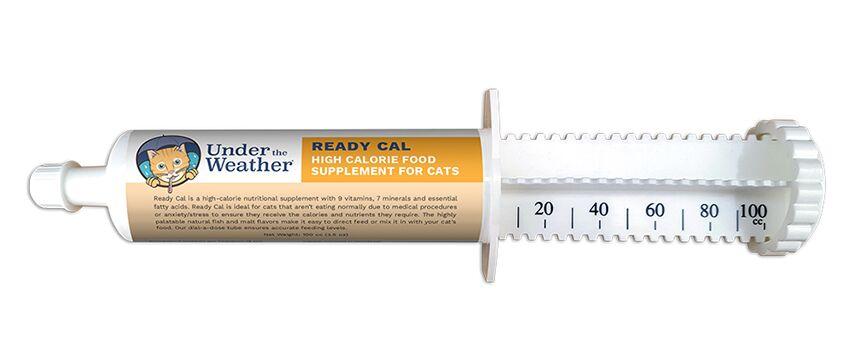 Under the Weather's (undertheweatherpet.com) Ready Cal is a high-calorie nutritional supplement ideal for pets that are underweight or aren't eating normally due to medical procedures or anxiety/stress to ensure they receive the calories and nutrients they need. Containing nine vitamins, seven minerals and fatty acids, the products come in natural fish and malt flavors. The 100 gram dial-a-dose tube helps to ensure accurate feeding levels.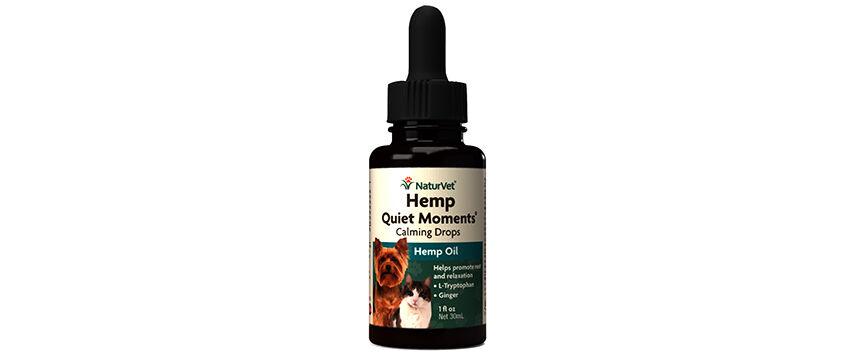 NaturVet (naturvet.com) Hemp Quiet Moments Calming Drops contains thiamine, L-tryptophan, chamomile, valerian, lavender, and hemp seed oil to reduce stress and tension while promoting rest and relaxation. It also contains ginger, which helps settle upset stomachs, and helps calm pets during stressful and anxious times. The drops contain no added sugar, artificial flavors, artificial colors or alcohol.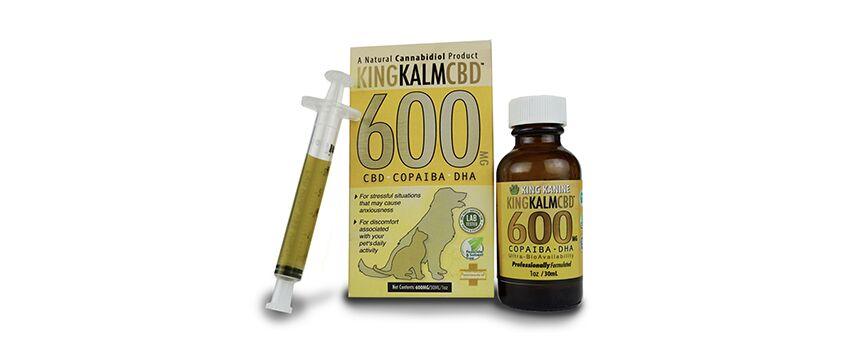 King Kanine's (kingkanine.com) KING KALM 600MG CBD with Copaiba Oil and DHA is made with all natural cannabidiol from hemp grown in the U.S. The supplement can be used to aid pets with symptoms related to anxiety, physical discomfort, noise phobia and more. The product comes in a 30 ml. bottle with one oral syringe.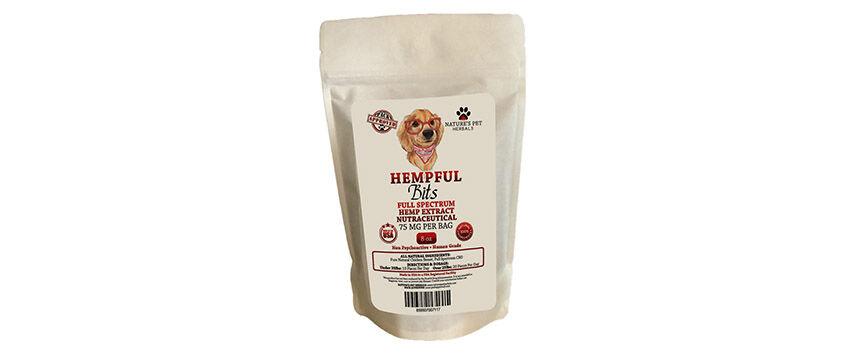 Nature's Pet Herbals' (naturespetherbals.com) Hempful Stix is made using dehydrated chicken breast and CBD infused hemp oil, with no preservatives or fillers. Each stick contains 5 mg. of CBD and the smaller version Bits contain approximately 1 mg. The CBD used in Hempful products is a full spectrum extract procured in a patented process within FDA regulations. Benefits include relief from anxiety, pain, skin irritations and symptoms associated with arthritis.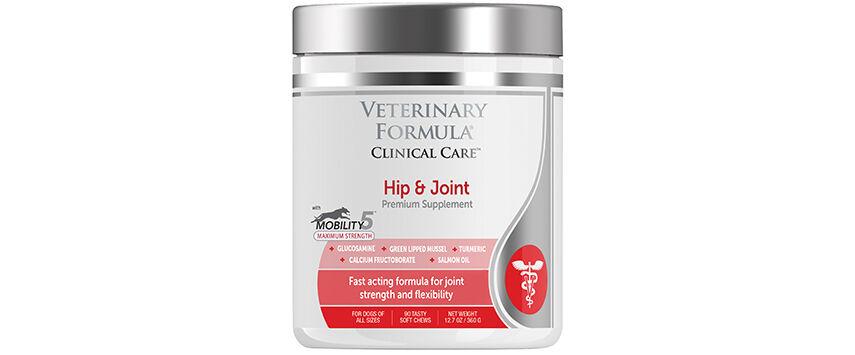 SynergyLabs' (synergylabs.com) Veterinary Formula Clinical Care Hip & Joint is formulated with Mobility5, a proprietary blend of active ingredients including calcium fructoborate. The ingredient has been shown to reduce key inflammatory markers of joint discomfort. The supplement also contains glucosamine, green-lipped mussel, salmon oil and turmeric curcumin.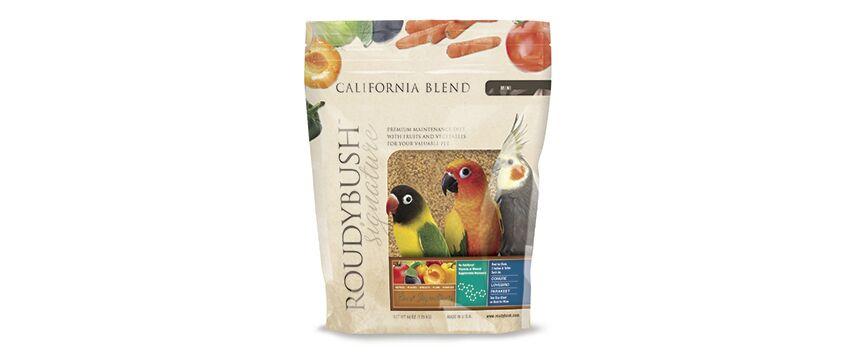 Roudybush's (roudybush.com) California Blend features a blend of dried peaches, apricots, plums, bell peppers, carrots, tomatoes and cabbage combined with Roudybush Daily Maintenance pellets. It contains no added sugars or colors, and is available in mini, small and medium pellet sixes, in 44 oz. pouches or 10 lb. bags.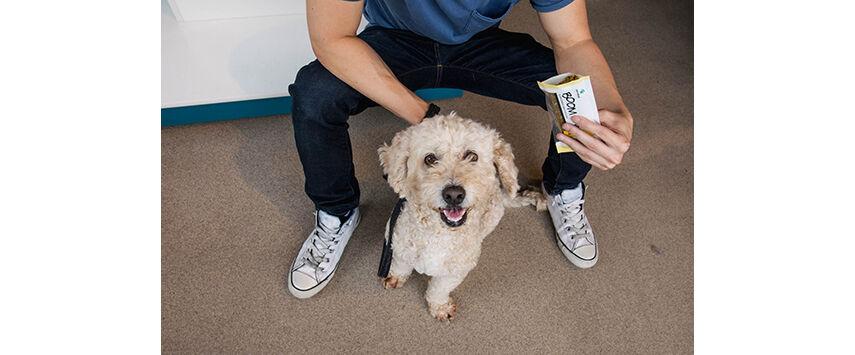 Pet Releaf's (petreleaf.com) product line, Boom Bars, is a hemp protein supplement bar.  Pet Releaf's Veterinarian Product Development Team hand-selected every ingredient in the Boom Bars to ensure that each recipe, Energize, Recovery, and Longevity, only includes ingredients that will directly and holistically impact a pet's health. Ingredients include turmeric, noni powder, moringa powder, and ginseng.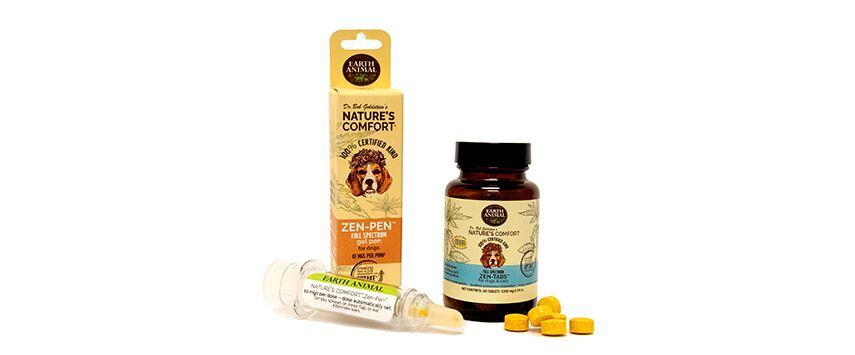 Earth Animal's (earthanimal.com) Nature's Comfort is made with proprietary UPTAKE technology. The company sourced whole-plant CBD and created different delivery systems that are tailored to dogs and cats: Zen-Tabs, chewable tablets, and Zen-Pen, a soft gel to applied directly to the skin of the inner ear flap of the dog or cat. Nature's Comfort Zen-Pen and Zen-Tabs' UPTAKE technology helps the active elements of the CBD in the whole-plant hemp permeate barriers and enter the blood stream immediately.