Pet specialty store owners have long known that adding services can be a great way to drive traffic into the store. People can buy food and treats online—the thinking goes—but they cannot have their dogs groomed or teach puppies how to behave through a website.
Now retailers are offering more health-related services—everything from occasional vaccination events to in-store veterinary clinics. The additional services, often through third-party providers, are an effort to get more shoppers into the store, encourage impulse purchases and reinforce the store's image as the place to go for products and expertise related to pet health. Of course, this strategy works best if the store also merchandises healthful foods, treats and other items, so the messaging is consistent.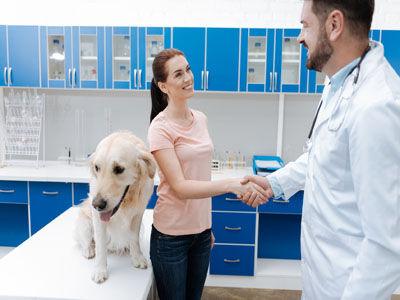 Low Cost, High Traffic
Some retailers expand into healthcare because they see a need in the community. For example, after opening Diane's Discount Pet Supplies and Adoption Center in Pottstown, Pa., in 1989, Diane Dietch and her husband—Steve Silberman, D.V.M.—opened Affordable Spay Neuter Clinic and Pet Care, a full-service veterinary practice in the same building as the store, in 2008.
According to Rebecca Case, assistant manager for the retail store, the newer venture came in response to a local need for low-cost spay and neutering, as the area is home to a wide range of demographics, including low-income households.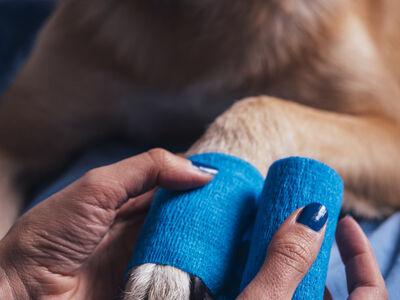 "People couldn't spend $500 or $600 to get the pet spayed," she says. "Then you have 'oops litters' and dogs escaping."
It soon became apparent that pet owners needed more health services, including vaccinations. The store began offering low-cost vaccination clinics on the first or second Saturdays of each month.
"It helps the community because they can get pet vaccines and tests without breaking the bank," Case says. "It also helps to get more people in here."
In March, Diane's Discount Pet Supplies and Adoption Center hosted its 148th vaccination clinic. Case says that, over the years, the store has canceled only two or three clinics, and one of those was due to weather. Today, the vaccination clinics provide everything from feline immunodeficiency virus vaccine to Lyme disease vaccine. The rabies vaccine is the most sought-after vaccine at the events, and in the spring the heartworm tests and prevention are in demand.
While these events have a veterinarian on-site, staff reminds the pet owners that they should still take their dogs and cats to their own vets for checkups and other issues. "What I always tell the customers is we don't replace the full service vet," Case says. "We don't see sick pets. It's still a good idea to establish a relationship with a full-service vet."
Also, the store sells natural and holistic foods. The healthful assortment and the health-related events are a way to compete with big-box stores and online sales. "For us, it was something that needed to be added because of the need in the area," Case says. "We are one of the last remaining independent brick-and-mortar stores."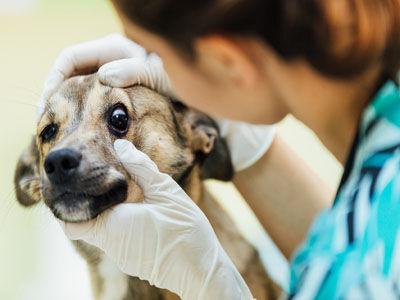 Baked Into the Business Model
Other retailers are establishing in-store healthcare departments, not just an occasional health-related event, but as a way to remain competitive in a changing retail environment. That is what led the Orlando, Fla.-based Woof Gang Bakery, Inc. pet store franchise to open its first Woof Gang Bakery, Grooming and Vet Clinic in Boca Raton, Fla. Operated by a franchisee who is also a veterinarian, the store's services include wellness exams, non-anesthesia teeth cleaning, nutritional counseling and immunizations. 
Paul Allen, CEO and founder of the Woof Gang Bakery franchise, says it was a natural progression to add wellness centers to its stores. "Woof Gang started as just a boutique, we quickly went into food, and now we are a monster on the grooming side," he says. "The days of thinking you can open a pet store and compete with online and not have services is a thing of the past."
Woof Gang opened its first gourmet dog treats store in Abacoa, Fla., in 2007. Today the chain has 92 franchise stores and seven corporate locations, and plans to open seven stores with wellness clinics in 2018. Of the new locations, six will be franchise locations and one will be a corporate store. All will have veterinarians on staff, and Allen says there are vets who are interested in this type of work.
"There are a lot of them out there," he says. "Vets tend not to retire."
Allen adds that the company is looking for veterinarians who are not seeking the traditional clinic jobs, and who are interested in and understand the importance of high-quality foods and the health benefits that these products offer, as the stores also offer a wide selection of holistic and raw diets and treats.
Allen says that the clinics are not meant to take the place of full-service veterinary practices, likening the Woof Gang Bakery clinics to the human healthcare clinics that supermarkets and drugstore chains are building in their stores.
It's all part of a bigger trend of owners wanting to take care of their pets, and retailers offering something creative so they can compete.
"You're going to find pet stores will become complete service facilities," Allen says. "You will see more stores with dog yoga, Pilates or massage, and many other services under one roof. Food will become a secondary point of the stores."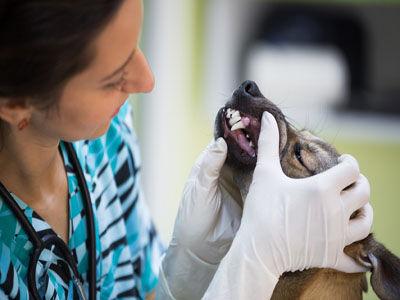 Third Party Providers
Of course, less ambitious retailers can also partner with third- party providers of pet healthcare services. For example, Bow Wow Meow, with three locations in the San Francisco Bay Area, offers anesthesia-free teeth cleaning with Waggin Smiles, Inc., which is also based in the San Francisco Bay Area. Waggin Smiles provides a licensed veterinarian to supervise the services.
Bow Wow Meow owner Mitchell Bearg says the dental clinics, which take place once a month in each of the stores in San Francisco, Menlo Park and San Carlos, help boost traffic into the stores on those days. "It doesn't necessarily result in purchases at that point," he says. "It's also about offering care, getting access to a veterinarian and getting advice."
He adds that, for customers, the dental clinics do not replace going to their regular vets. In fact, the treatment with Waggin Smiles might uncover a need for a visit to their own vet or to a dental specialist. "They might not otherwise seek out this consultation," Bearg says. "It's actually a vehicle that helps promote responsible pet ownership. We see people seeking out treatment they would not otherwise have sought for their pets."
The stores in Menlo Park and San Carlos also offer vaccination clinics. (The San Francisco store does not have vaccination events because parking is difficult.)  These clinics have proven successful, as people want to get their pets vaccinated at a low cost and in a place that is more convenient and less stress-inducing than the veterinarian's office. Rabies vaccines are always in demand, and over the past year, the canine influenza vaccine was especially popular, Bearg says.
Some retailers look for more than vaccination clinics. Livonia, Mich.-based Pet Supplies Plus, a pet store franchise with about 430 stores, partners with VIP Petcare to provide pet wellness and veterinary preventive care in 384 of its locations. The menu of services includes vaccinations, heartworm prevention, testing and deworming, microchipping, flea and tick control, and other services.
"We interviewed several different providers to determine who would provide the best animal care, the best customer service and be able to service as many of our stores as possible," says Carol Hudecek, operations director for Pet Supplies Plus. "They use vets local to our stores."
Pet owners care about their animals, Hudecek says, and having the VIP Petcare clinics in the stores provides a convenient and easy way to renew vaccinations and get preventive care. "It's important to us that these clinics are convenient for our neighbors using the service, as well as for those who just want to come in and shop, so we work closely with VIP to ensure that they are setting up inside the store in locations that will not hinder any of our customers' shopping experience."
Windsor, Calif.-based VIP Petcare has Community Clinics at more than 2,500 pet specialty and feed retailers in 31 states. The company offers wellness and preventative veterinary services, under the supervision of a licensed veterinarian. Pet owners do not need to make an appointment, and they are sent reminders every year to get booster shots for all vaccines except the three-year canine rabies vaccine. The company also offers educational resources on its website, from advice on which vaccines to get, to information about why pets should be microchipped.
"It is important to show that retailers want to provide an affordable and convenient service to consumers to take care of their pets," Hudecek says. "Retailers can make it easy with having their pet covered for everything they might need at one store." PB