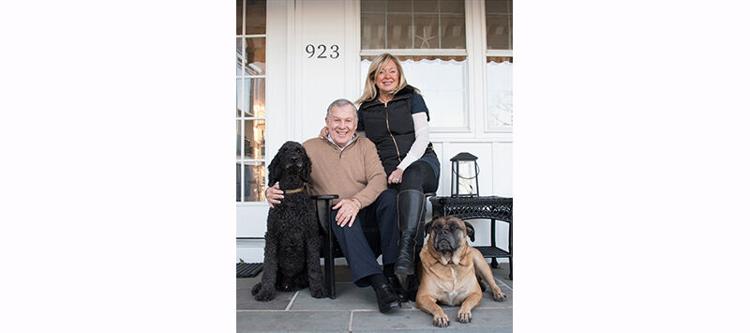 Ingredient sourcing has become a hot-button topic in the pet industry. Can you tell us about Earth Animal's approach to product sourcing and how it makes the company stand out in the market?
Earth Animal takes great pride in sourcing our ingredients. Not only do we focus on how ingredients are sourced, we also look at the benefits our products provide dogs and cats and how we impact our environment (via sustainability) with ingredient sourcing. For example, when we source our meat, we will not use any factory farms. Animals must be cage-free (ex. chicken & turkey), grass-fed (ex. beef & venison) and/or wild-caught (ex. salmon). Additionally, our meat will be locally sourced (U.S. or Atlantic Ocean), so we know where our ingredients are from and make sure we do not use Thailand fisheries, which have been tied to slave labor. Although these may not be the most cost-effective sources of protein, it is critical that we stay true to the Earth Animal ethos. If there is a "hot and new" protein source and we cannot source it based on our values, we will not launch a product in that category.
Beyond choosing the right sources for ingredients, how does Earth Animal ensure that it only produces high-quality, safe products? What are some of the manufacturing practices that the company uses to accomplish this?
The simple answer is testing. Our plant and our co-manufacturers all need to meet the same basic requirements. This requires testing on inbound ingredients, outbound finished goods and even environmental microbial testing at the facilities. 
Although this may sound simple, it is important that you partner with people and build a food safety culture mindset within and outside the organization. By doing so, you empower people to make the right decisions and to always ship the best product to the market. 
This month, Earth Animal is expected to finish building its own manufacturing plant. Can you tell us about the new facility and how it will improve the company's production capabilities?
We plan on leveraging our new plant in Maryland, which completed construction in November. Although this plant was constructed for the launch of our Wisdom diets, it does have the capability to produce other items, like biscuits and semi-moist treats. Having our own facility gives us a great opportunity to make new innovative and proprietary products for Earth Animal while staying true to our vision, mission and values.
This year, Earth Animal's Herbal Flea & Tick Defense Collar was recognized by Pet Business as a stand-out product in the feline flea and tick control category. What makes this product different than other flea and tick collars? How does this product reflect Earth Animals broader approach to pet care?
Earth Animal is committed to be the most mindful, trusted and respected company in the pet industry. We accomplish this by thinking and exploring other innovative ways to deliver on humane, natural and effective products without having a negative impact on all Earth's animals and the environment. Our flea and tick products meet our mission by providing a natural alternative to synthetic and potentially harmful insecticides. Our products do not contain DEET, harsh chemicals or any 'cides.'
Does Earth Animal have any new products currently in the pipeline? If so, is there anything you can tell us about these products?
Earth Animal is always looking for new opportunities and innovations within the industry. As you are aware, our new plant will begin producing Wisdom by the end of this year. We are on target for launching Wisdom in the first quarter of 2019, which is the same timeframe in which we will be launching our No-Hide Peanut Butter Recipe.
This month, we are launching Zen-Tabs and Zen-Pen. These products will fall under our new Nature's Comfort portfolio, which will be our first whole plant hemp extract products available in both tablet and gel forms. Everyone will be able to see our new products at Global Pet Expo 2019. PB