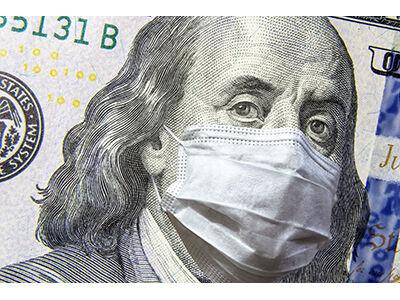 COVID-19 caused a variety of unexpected roadblocks, speedbumps and twists and turns for pet stores, groomers, doggy daycares and other pet professionals, yet business did not come to a screeching halt for those that kept their doors open physically and virtually.
From curbside pick-up to local deliveries, many businesses adjusted their selling avenues to welcome continued sales. Along the way, it was the communities around these businesses that ultimately kept them going. From customers and neighboring businesses to employees and even competition, community was—and continues to be—a leading variable in maintaining a healthy business despite coronavirus.
Reacting to COVID-19
Learning from and leaning on other pet professionals has always been valuable, but now it is essential in helping lead businesses in best practices to navigate operations, customer care, employee management and sales due to COVID-19. Safety leads many of these conversations, with the recent Pet Care Community COVID-19 Crisis Survey from the Pet Leadership Council (PLC) revealing that pet professionals are proactively taking the initiative to create secure environments for their employees and customers alike.
According to the study, top efforts include:
•  Increasing cleaning and sanitizing (75.95 percent)
•  Providing personal protective equipment to associates and workers (71.73 percent)
•  Utilizing hand sanitizer stations (61.60 percent)
•  Limiting number of customers/visitors allowed inside (55.70 percent)
•  Reducing operating hours to allow more time for cleaning (33.3 percent)
•  Meeting with customers or vendors in person by appointment only (20.25 percent)
•  Meeting with customers or vendors by virtual appointment only (7.59 percent)
Echoing these efforts is Mike Lascor, owner of the Colorado-based mobile grooming company Aussie Pet Mobile.
"From the very start of the COVID-19 pandemic, Aussie Pet Mobile professional groomers immediately put a no-contact grooming protocols into practice," he explains. "These actions allow our groomers to provide essential service to pets and their owners while maintaining every aspect of social distancing and all steps necessary to maintain safety."
Keeping this in mind, best practices that Lascor has implemented and further explains are:
•  Alerting customers to contactless protocols—"We contact our clients prior to each appointment to review our no contact service rules and to ensure that nobody in the household is symptomatic of COVID-19.  If a pet owner is symptomatic, then we will postpone and reschedule the appointment until after any quarantine is over."
•  Implementing new standards to eliminate the spread of COVID-19—"When the groomer arrives at a client's home, they will wash their hands with soap and water and prepare the tub and our proprietary Hydrobath system with soap and water to be ready for the pet. The groomer will either retrieve the pet from where they are tethered or will use their own lead to gather up the pet while maintaining at least 6 ft. of separation from the pet owner. If an owner cannot or will not follow these directions, the groomer will not violate social distancing protocols and the appointment will be canceled.  No exceptions."
•  Collecting payment without contact—"After a groom is completed, groomers will call the pet owner to collect payment by phone or via our gift certificate or other methods that eliminate the need for any direct contact, including Venmo."
While change has been inevitable in many ways due to COVID-19, communication has become a necessity. Be sure your own business takes the lead and delivers clear, concise communication as Lascor has to ensure your customers and employees both are aware of your best practices.
"Local" Love
Florida-based retailer The Modern Paws has always been a fan of supporting local businesses and their community of Orlando, but COVID-19 heightened the importance of this.
"Due to COVID-19, customers have been more focused on supporting their local small businesses," shares Ben Prakobkit, co-owner of The Modern Paws. "We've been able to build even a tighter bond with our customers. They appreciate us taking the risks to keep the doors open and provide quality products and service for their beloved pets."
While alerting customers to the safety efforts they have made and continue to make, The Modern Paws was also focused on delivering enhanced shopping experiences to their local community of customers.
"Luckily, we were well prepared for the 'new' shopping experiences customers demanded during these times of quarantine and social distancing," says Prakobkit. "We have had our online e-commerce store that offered same-day local delivery, curbside pickup or two- to three-day nationwide shipping options for the past five years. We already had our policies and logistics in place, which allowed us to be ahead of the competition. We were able to serve new and existing customers without any interruption during these trying times. We also became much more active through Facebook Live and Instagram Live to showcase new products since customers weren't able to visit us in store."
Being proactive in advance of COVID-19 certainly helped The Modern Paws, but it was faithful customers that ultimately kept the store busy despite COVID-19. That comes from loyalty based on past experiences with the business, positioning them to better navigate a crisis such as COVID-19.
Prakobkit believes that being quick to adjust was key.
"In unprecedented times like these, a successful business has to learn to adjust, adapt, and be creative in their efforts," he explains.
Bringing People & Pets Together
Animal Farm Foundation, a nonprofit organization dedicated to bringing dogs and people together, recently launched Pets Together—a free virtual program that allows those who are socially isolated due to the COVID-19 pandemic to enjoy friendly interaction with pets (including dogs, cats, goats, horses and other critters) and people. The goal of the program is to increase social connection and mitigate the loneliness that is a painful aspect of the pandemic.
"One of the many effects of the COVID-19 pandemic is social isolation and loneliness, which were already highly prevalent before the crisis" says Stacey Coleman, executive director of Animal Farm Foundation. "We designed Pets Together to adapt to these unprecedented circumstances by tapping into the power of pets to spread joy and bring people together."
Bringing people and animals together is among the most desirable community experiences, and this can happen in big ways or smaller ways depending on what your own efforts want to deliver on. Safety, of course, will remain a priority throughout all community efforts as we look ahead into 2020 and beyond, but looking ahead is exactly what we have to do in order to remain profitable in business.   
Finally, boosting businesses are a challenge in a healthy environment but factor in the challenges that come with COVID-19 and it is undoubtedly among the harder professional journeys you may experience. That said, it's an experience worth venturing knowing that your local customers, like-minded pet professionals, hometowns and WPA are rooting for. Collectively, these communities are why you need to adjust, react, make changes and be proactive in responding to the needs of customers despite the challenges of COVID-19. PB