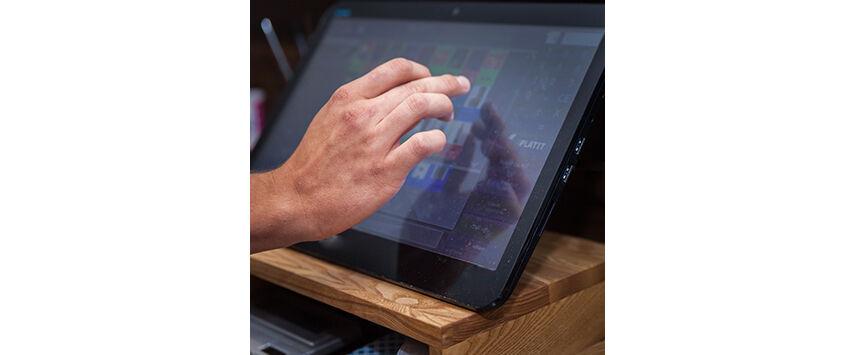 Pet specialty retailers know they need to keep up with the latest technology in order to remain competitive, but sometimes it's difficult to figure out exactly what tools they need. According to the 2019 Unified Commerce Survey by BRP Consulting, 87 percent of consumers want a personalized and consistent experience across channels, 64 percent of consumers choose a store based on product information availability via their mobile device and 68 percent of consumers would choose a store that offers personalized promotions/discounts over a store that doesn't.
The best way to encompass all of these wants is through a comprehensive point of sale (POS) system, which provides solutions in the forms of payment processing, data analytics and customer communications. The right POS system can help retailers connect with consumers across all channels and handle the day-to-day of the business. The key, manufacturers say, is to learn about the features that are available.
Retailers must consider several factors when shopping for a POS system. Among the most important features are inventory management, integrated secure payments, reporting and analytics, third-party integrations and loyalty programs.
Retailers need to look for a POS system that covers all these bases and is designed specifically for the pet specialty retail industry, says Carl Hildebrandt, senior director of product management for Austin, Texas-based Epicor. He explains that while a generic POS system might show short-term gains, the ability to grow and scale will plateau very quickly, putting the retailer back to square one after a year or two.
"A functional application that is not designed specifically with a retailer's industry and users in mind will result in frustrated employees, disparate workflows and a compromised consumer experience," explains Hildebrandt. "It helps to have step-by-step instructions, intuitive workflows and analytics for quick decision making to help employees feel empowered. The system should help the retailer ensure the right products are being stocked at the right times, and that customers are being rewarded with the incentives and elevated experiences."
Epicor recently launched Epicor Retail Cloud, which has robust point of sale and store management capabilities and training features, such as embedded and contextual learning resources, including interactive tours, guided learning, videos, articles and more.
"These tools accelerate onboarding of new employees and help them continually improve their productivity and fluency with the system," says Hildebrandt.
With cloud technology, retailers are able to have a solution anytime, on any web-enabled device. Employees can immediately look up product information, use or care instructions, pricing or inventory to answer customer inquiries.
Taking Inventory
Retailers should look for a POS system with built-in inventory management, says Kyle Diamond, director of sales for Lightspeed. He explains that a POS with "robust" inventory management capabilities helps forecast what products will be needed and help keep shelves stocked with products that customers actually want. Spending resources on inventory that's in demand will boost a store's revenue potential and keep customers happy.
The most important functions include the ability to view stock levels for each store location, reports on which brands and products are top sellers, automated reminders when an item is running low on stock, simplified purchase orders and work order workflows, and automatic product imports from vendor catalogs. Also important are customizable customer profile accounts that keep track of information, such as the shopper's pet's breed, favorite treats and last grooming appointment.
Diamond explains that some retailers, especially first-timers, make the mistake of shopping for the lowest price POS system.
"Some will fall for POS systems that are almost free, but offer very limited functionality," he says. "To unlock more out of it, you'd have to buy all the functions you need à la carte, much like the in-app purchasing done by apps on your phone," which would end up being more expensive in the long run.
Consumer Experience
Loyalty programs are hotter than ever, and a POS system can help retailers develop campaigns that go beyond sending e-mails, most of which are deleted, sent to spam or simply left unopened.
Douglas Nolan, vice president at Rock Hill, N.Y.-based FasTrax, explains that younger consumers, in particular, want personalized messaging. That means the age-old system of earning points for buying things may not be as effect for these shoppers.
"Merchants need to have the ability to customize their campaigns to fit their needs," Nolan says. "It's all about having automated settings for birthday wishes, we miss you, etc."
FasTrax launched Loyal-n-Save, which gives the retailer the ability to manage loyalty campaigns from anywhere or any device with internet access. It also gives loyalty customers access to a mobile application that receives push notifications, allows customers to refer friends to campaigns and integrates with social media.
FasTrax also offers UpLift, designed to help retailers move slow or non-sellers. When a product is scanned, it triggers a specific ad on the customer-facing monitor. It also opens a new window on the sales associate's screen, showing a sales pitch script to read to the customer. The clerk's screen has a Win or Lose button, allowing workers to track the sales they've made.
"If a manufacturer offers a spiff to incentivize the clerk to read the script even better, the reports are available for the merchant to track all monies owed," Nolan says.
This year, New York, N.Y.-based Lightspeed launched an integrated loyalty program that runs from a retailer's POS system. The loyalty program features a rewards program that uses a branded customer-facing web app to track points and acts as a marketing tool that retailers can use to create automated campaigns via SMS text messaging and a drag-and-drop e-mail builder.
"Customers can be targeted with relevant offers, marketing campaigns can be preset and customers can pay straight from their phone," Diamond says. "Customer spending habits and results of your promotional efforts can be tracked from a dashboard."
A POS system provides a great platform on which to base customer communications, says Bill Rebozo, founder of Newton, Mass.-based BabelBark. By capturing a consumer's information, retailers can improve communication by sending out intelligent, tailored e-mails or promotions based on transaction history.
The company offers the BizBark software platform, which links to the BabelBark app, for businesses to manage employees, customers and marketing. Instead of asking shoppers for an e-mail address, retailers can simply let shoppers know that they can download the free BabelBark app, which enables them to find groomers, boarders and other services, and get discounts and promotions. Consumers can also use the app to communicate with the retailer, such as to schedule grooming appointments.
That kind of consumer engagement can help pet retailers of all sizes compete with e-commerce giants, such as Chewy and Amazon.
All Together Now
To successfully use a POS system, retailers must invest in one that performs more than one function and keeps all the important tasks together.
"One common mistake I see is that [retailers] buy a system to handle appointments, inventory, pets and clients, and [then] they buy a second system for credit card processing," which brings significant delays to the checkout process, explains Steve Martin, chief marketing officer for DaySmart Software.
Last year, the Ann Arbor, Mich.-headquartered company released an all-in-one front desk solution combining the company's business management software with Elo touchscreen and POS systems. DaySmart released Premier versions of its Salon Iris, Orchid, 123Pet and InkBook cloud-based business management software, which includes unlimited users, recurring marketing campaigns and 2,000 text and 10,000 e-mails per month, as well as access to DaySmart's support and training team.
According to Martin, one of the biggest mistakes retailers make is not putting enough—or any—thought into their POS systems.
"Too many small business people, when they want to start a business, are thinking of staff or space or customers," Martin says. "They need to think about this nuts and bolts infrastructure."  PB