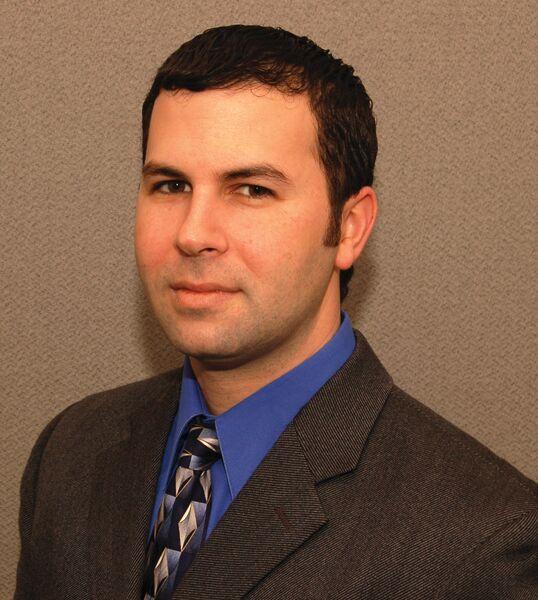 Yesterday, Chewy, Inc. made headlines when it filed a registration statement with the U.S. Securities and Exchange Commission (SEC) in preparation for a proposed initial public offering (IPO). While this was certainly a newsworthy development on its own, a little digging into the details of that filing revealed some interesting information about the company and its majority stakeholder, PetSmart, as well as possible implications for future investors. Below are a few key takeaways from the filing.
1. Chewy is growing quickly—at least in terms of net revenue.
According to the registration statement filed with the SEC, Chewy's net sales grew from $2 million to more than $3.5 billion over the past eight years, including a 68 percent increase between 2017 and 2018. Here are the past eight years charted out:
2011: $2 million
2012: $26 million
2013: $73 million
2014: $204 million
2015: $423 million
2016: $901 million
2017: $2.104 billion
2018: $3.533 billion
Despite the lofty sales numbers above, Chewy continues to operate at a net loss. In fact, according to the SEC filing, the company had a net loss of $267.89 million in FY2018 and $338.057 million in FY2017.
2. PetSmart has made up with its lenders—or at least most of them.
Last year, PetSmart drew the ire of many of the lenders that funded its $3 billion acquisition of Chewy, Inc. when it moved more than a third of its ownership interest in the online business to its parent holding company (20 percent) and a wholly owned subsidiary (16.5 percent).​ Not surprisingly, this move set off a legal battle between PetSmart and the lenders, which were concerned that the transfer would limit their rights over that part of the business. However, according to the filing (as well as reporting from several media outlets), PetSmart settled that fight in early April when a majority of its lenders approved the transfer, reportedly in exchange for "higher interest rates and to safeguard their rights over some of the transferred shares."
Still, the SEC filing does acknowledge that, "There can be no assurance that other PetSmart creditors may not seek to challenge these transfers, including by commencing litigation against PetSmart and its affiliates alleging that the transfers by PetSmart did not comply with certain PetSmart debt agreements or otherwise violated applicable law." The statement further explains that additional disputes with creditors could negatively affect the business, including Chewy's stock prices.
In fact, shortly after PetSmart struck the aforementioned deal with a majority of its lenders, Capital Research and Management Co.—a major holder of PetSmart term loans and bonds—reportedly filed a federal lawsuit challenging the terms of that agreement. 
3. There are no guarantees about what will be done with the capital raised by an IPO.
While the SEC filing states that the proceeds form the IPO is expected to be used for "working capital and general corporate purposes," it makes no guarantees. According to the statement, "... our use of these proceeds may differ substantially from our current plans. If we do not invest or apply the proceeds we receive from this offering in ways that improve our operating results, we may fail to achieve expected financial results, which could cause our stock price to decline." 
4. PetSmart will retain control of Chewy.
While the percent of Chewy common stock shares that PetSmart will own was not disclosed in the filing, it will clearly keep a controlling interest. According to the filing, "Investors in this offering will not be able to affect the outcome of any stockholder vote while PetSmart controls the majority of the voting power of our outstanding common stock. As a result, PetSmart will be able to control, directly or indirectly and subject to applicable law, all matters affecting us, including:
• any determination with respect to our business direction and policies, including the appointment and removal of officers and directors;
• any determinations with respect to mergers, business combinations or disposition of assets;
• compensation and benefit programs and other human resources policy decisions;
• the payment of dividends on our common stock; and
• determinations with respect to tax matters.
Because PetSmart's interests may differ from ours or from those of our other stockholders, actions that PetSmart takes with respect to us, as our controlling stockholder, may not be favorable to us or our other stockholders, including holders of our Class A common stock."
5. PetSmart can do whatever it wants with its ownership stake, regardless of its impact on Chewy and other stockholders.
PetSmart will have an unfettered right to sell some or all of its stock in Chewy, which could prevent other stockholders from benefiting from a change-of-control premium on their shares. In addition, such a sale could conceivably transfer control over Chewy to a third party that "may have conflicts of interest with those of other stockholders," according to the filing. "In addition, if PetSmart sells a controlling interest in our company to a third party, any outstanding indebtedness may be subject to acceleration and our commercial agreements and relationships could be impacted, all of which may adversely affect our ability to run our business as described herein and may have a material adverse effect on our results of operations and financial condition."
6. PetSmart and Chewy are selling each other's private-label products.
Apparently, the online retailer has been selling PetSmart's Authority branded products and PetSmart stores have been selling Chewy's private-label products since late 2018. According to the filing, "... customers have embraced these brands, resulting in rapid growth of our private brands, which now represent mid-single digits as a percentage of total net sales in fiscal year 2018."