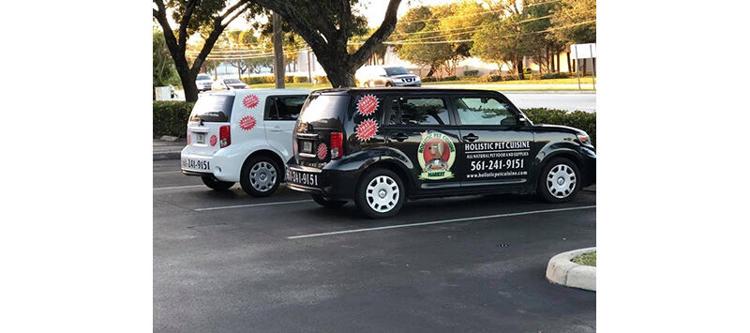 To understand exactly what makes Holistic Pet Cuisine a standout example of a pet specialty retailer, one only needs to visit the testimonials page on the store's website. The store, located in Boca Raton, Fla., has amassed a seemingly endless list of positive reviews and personal notes written by customers, explaining how just a visit to this retailer made such a difference in their pets' health and happiness. The page is filled with pet parents who, facing the struggle of dealing with an unwell dog or cat, turned to the knowledgeable, helpful and caring staff at the store and found an answer.
For Barbara Ratner, who owns the store with her husband Howard, being able to help pet owners in this way is exactly what makes being a pet specialty retailer so special.
"The most rewarding thing is being able to assist a pet parent in helping their pets feel the best they can on a daily basis," she says. "We have accomplished this, and it has given us a true and lasting reward."
The journey to starting the business began with the large pet food recall in 2007, which personally affected the Ratners' own family through their cat's illness. It spurred Barbara and Howard to make it their mission to bring exceptional nutritional advice and holistic products to other pet parents.
"We lost our cat, Cuddles, to renal failure from the cat food that she was eating at that time," Barbara says. "Not long after this huge recall, we decided to open a pet food business based completely on nutrition for our pets. This was a true labor of love for our animals."
After seeing firsthand the significant effect diet can have on a pet, the Ratners decided to start their holistic market with a singular focus on nutrition as the key to health. Their store carries a wide range of natural, healthy and raw pet foods, carefully selected by Barbara to ensure they meet the highest possible standards for quality. In addition to food, the store offers all-natural raw bones, treats and supplements, as well as supplies like toys, leashes and beds.
"My philosophy on which products to carry in our store is based on the credibility of the product line, the transparency of the brand, the country of origin and, most importantly, the ingredient panel," she says. "It is so important to know the difference when ingredients are sourced from China and stated on the bag 'Made in the USA.' I am very selective about which brands we carry, and our clients know we won't compromise on food safety for their pets."
Barbara and Howard follow a holistic lifestyle themselves, and from that experience—as well as studying pet nutrition and careful consultations with nutritionists at each of the brands they carry at Holistic Pet Nutrition—they have built a wealth of knowledge on the subject. In fact, they require any vendor they work with have an in-house nutritionists who can provide expert information to retailers.
"If a company does not offer these services, then we won't be carrying them at Holistic Pet Cuisine," Barbara says.
In fact, Barbara credits having a constant finger on the pulse of nutritional advances in the pet food marketplace with helping Holistic Pet Food succeed as a small, single-store operation in an increasingly competitive market. By remaining perpetual students of holistic nutrition, the store owners are able to consistently offer customers excellent advice, earning them a loyal and enthusiastic following.
Offering nutritional consultations to the owners of pets facing health issues such as digestive troubles, skin irritations, allergies and more is at the core of the Ratners' business. They bring customers through a thorough and time-tested protocol to address these ailments through diet changes and supplements.
"As far as our starting point with our clients, it is truly making them aware that everything starts in the digestive tract," Barbara says. "In order to have a healthy pet, they must have a healthy digestive tract."
Their approach starts with boosting the pet's immune system and building upon that healthy foundation.
"We start them on an excellent probiotic, omega oils and then move to the correct type of food for their specific breeds," Barbara says. "This can help their animals live a healthy and happy life."
In addition to their retail business, Barbara and Howard have also channeled their passion for high-quality pet nutrition into several of their own product lines. This includes their all-natural K9Biotics broad spectrum supplement for dogs, an all-in-one supplement containing probiotics and enzymes as well as a plethora of superfood ingredients. The supplement is available at the Holistic Pet Cuisine store, as well as numerous other retailers.
Barbara cites finding unique products as one of the biggest challenges of being a single-store operation, so the expansion of a private label is a logical solution. In addition to K9Biotics supplements and other healthy treats, the Ratners recently launched several new products and aim to continue adding to their offerings in the coming years.
"Our new treat line of K9Crisps, K9Crispies, K9Sweeties and Kitty Crisps, which we presented at Global Pet Expo 2019, is a huge hit," she says. "Our next goal is to develop a food line that reaches all life stages and helps our wonderful animals continue to have a strong and healthy immune system."
Outside of the customers it serves in-store, Holistic Pet Cuisine supports the health and well being of many more pets in its community through a robust program of fundraising and donations to area organizations.
"We are involved with many local rescues and we continue to raise money and create an awareness that rescues need support on a daily basis," Barbara says.
The business is a clear example of how even a small independent retailer can have a big impact on the pets in their community in many ways. In 2018, Holistic Pet Cuisine donated more than 50,000 pounds of dog and cat food to any and all the local rescues that needed food.
"We rented a warehouse and sent out a call to all the rescues that feed feral cats and all the smaller rescues that don't get as much support for them to come to us for their food and supplies, as much as they needed," Barbara says.
Despite their drive to help as many pets as possible live their healthiest lives, Holistic Pet Cuisine maintains a commitment to lending a personal touch to every client they serve. The Ratners have received countless notes expressing gratitude for their help, such as one in which a customer was "beyond thrilled with your watchful eye, suggestions, and incredible knowledge." With so many enthusiastic endorsements from customers citing pets' dramatically improved health, it's clear why the store was named Best Overall Single Store Retailer in the 2019 Retailer Excellence Awards at Global Pet Expo.
As is apparent through the hundreds of testimonials on their website, the Ratners have succeeded in making personal service and individual attention the cornerstone of their retail business.
"The biggest advantage of being a single store operation is the connection we have with each and every client that walks into our store," Barbara says. "This allows for consistency in the decisions that are made for their pets."  PB