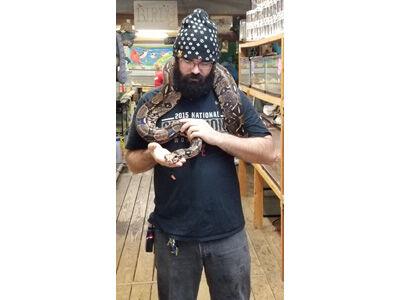 It's not easy being a one-store independent pet retailer these days. 
Not only does one have to compete with the likes of Petco and PetSmart, but also a growing number of regional pet chains, Walmart and Target, the Costco, BJ's and Sam's Club membership warehouses, and online powerhouses Amazon and Chewy.com. Plus, traditional supermarkets are stepping up their game in pet food. In January, Acme Markets, for example, began stocking the one-time pet shop exclusive Blue Buffalo brand.
"Everybody is trying to get a piece of the pie," says Melissa Debus, general manager of Pets in the City STL, a one-unit shop in St. Louis specializing in food, treats, toys and supplements for dogs, cats, small animals and chickens. 
In addition to Petco and PetSmart, smaller chains and franchises keep "creeping in," she says, including Bentley's Pet Stuff, Pet Supplies Plus and Petsway. "It is definitely something we keep at the forefront of our minds. We're not the only option."
To counterattack, Pets in the City STL focuses on keeping favorites in stock and stepping up its game on product knowledge.
"I like to have my employees research a common illness or situation that customers come in and ask about, as well as products we have on the shelf that people may not be super familiar with," says Debus. "Then we do a little presentation and everybody learns about it. That has been a really big thing."
Independents are also setting themselves apart with home delivery; stocking unusual livestock; offering services like grooming, boarding and birthday parties; putting unique and superior quality foods, treats and other items—often from local vendors—on their shelves; and teaming with local shelters to offer pet adoption days.
"Adoption days are one of the best things an independent store can do to connect with its community," says Pete Cooper, vice president of sales and marketing at Southeast Pet, an Austell, Ga.-based wholesaler/distributor that services independent pet stores throughout the Southeast.
That is what Wolf & Lion Pet Supplies on Lombard Street in San Francisco is doing. It has teamed with several Bay Area pet rescues, including Rocket Dog Pet Rescue, Cooper's Dream and Dynamic Duo Dog Rescue & Transport. The 7,000 square-foot store's management encourages the charities to use its 2,000 square-foot backroom space, and once held a major event in its parking lot with tents and a live band to promote animal adoption. More than 60 dogs found new homes that day.
"I really recommend everyone work with shelters to hold pet adoptions," says John Headley, co-owner of Wolf & Lion. "It makes for a very loyal customer. When we hold an adoption event, anyone who adopts a pet gets 20 percent off their entire purchase. It is a nice way to set them up, get them in the door and talk to them. It has been a really big hit for us." 
With a location on pedestrian-friendly W. Pico Blvd. in the Mid City section of Los Angeles, Hound Dog + Cat Food and Supply also uses animal adoption to draw in customers. "We have a lot of foot traffic and walk-ins, so I'll put a sign out on the sidewalk that says 'Puppies for Adoption' and people come in," says owner Karena Martin. 
She is currently working with the Love Leo Rescue. After customers fill out an application, Love Leo officials do a home check before allowing the animals to be adopted out.
"I've had people travel here to come and see the puppies," Martin says. "The rescue is pretty big in L.A. and has a lot of followers on social media."
Animal Kingdoms
While most new-breed independents concentrate on food and supplies, pet shops that sell a complete assortment of animals are still an industry mainstay.
"The secret to our success is pretty simple," says Bruce Watts, owner of Whiteway Pet Shop in Elizabeth, N.J. "I'm an old-fashioned store with lots of animals. I'd like to think that after my 43 years in the business that I have a lot more knowledge than a kid at PetSmart who has only been there for six weeks."
Whiteway sells a veritable Noah's Ark of puppies, kittens, fish, rabbits, ferrets, reptiles, small mammals and birds, which are particularly strong sellers in his predominantly Central American neighborhood.
"I sell a lot of birdseed because of the demographics," Watts says. "Dog food I don't really bother too much with because I don't have the space—and I can't compete on price. You learn what you can't compete on," he says. 
Down South, Ed's Pet World has been a fixture in the Birmingham, Ala., suburb of Homewood since 1974.
"I sell the more exotic stuff," says Seth Cosby, owner and son of the founder. "I've got about 60 fish tanks in here, all 55-gallon and up. We do a lot of fish business. I sell the more oddball fish, not your bread-and-butter fish, like neons."
Ed's also does a big business in unusual small animals—creatures like baby hedgehogs, chinchillas and sugar gliders. "Hedgehogs are very popular and easy to maintain," Cosby says.
To further cushion his business, Cosby has added a Star Wars department.
"I'm a huge Star Wars fan, so I took a little bit of the store and now sell Star Wars toys and memorabilia, as well as items from Marvel, DC Comics and Funko," he says.
 This draws a different customer base to the store, which then cross-shops for pets.
"It is really hard to compete against the big guys," Cosby laments. "Twice a year, they do their 'dollar a gallon' fish tank sale. Thing is, I can go there and buy a 10-gallon tank and still pay less than I pay through my distributor, which is sad. Actually it is just horrible!"
Meet the Retailers
This month's cover story included valuable input from several single-store pet specialty retailers from across the country. Here is a round-up of the participants and their keys to success: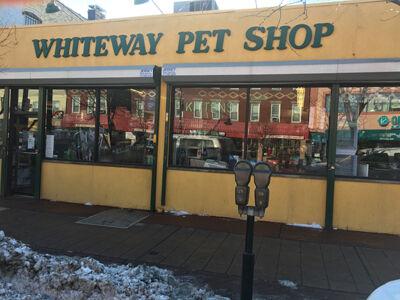 Whiteway Pet Shop
Elizabeth, N.J.
With roots dating back to 1926, Whiteway Pet Shop is a New Jersey institution—an old-fashioned downtown pet shop selling a wide variety of creatures including puppies, kittens, fish, reptiles, birds, rabbits, small mammals and ferrets in its 2,000 square-foot space.
Bruce Watts, owner and grandson of the founder, notes that his nearest competitor is a Petland Discounts six blocks away. He has watched his Elizabeth Avenue neighborhood transition over the years, from predominantly Italian to largely Central American today. 
"The people I dealt with 10 or 15 years ago have moved out, but now come back because there is nothing out there for them as far as a real store with animals and knowledge," he says.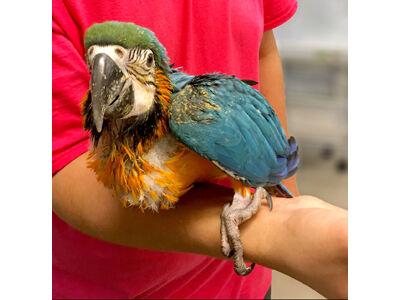 Likewise, many Central American consumers enjoy tropical birds, so Whiteway's bird business is booming. "I sell a lot of birdseed because of the demographics," he says.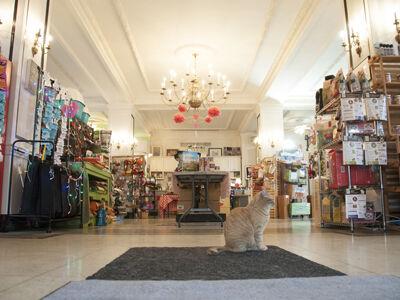 Pets in the City STL
St. Louis, Mo.
The only thing rivaling Pets in the City STL's product selection is the store itself.
"We've got a rather unusual spot for a business," says Melissa Debus, general manager.
Located on the ground floor of The Saum Building, a luxury apartment building that was a swanky hotel back in the 1920s, Pets in the City STL is housed in what was the grand ballroom—a 2,000 square-foot space with marble floors, a giant chandelier and ornate crown molding. Plus, the cheap rent enables the store to offer competitive prices.
Pets in the City STL was founded in 2004, when the owner researched holistic diets to cure her ailing dog, which had been given a death sentence by the vet. The dog recovered. She did her MBA thesis on it, and that led to Pets in the City STL.
"We primarily focus on dogs and cats, with some small mammals," Debus says. "We don't sell animals, but we do work with a local rescue group and foster cats, and usually have two to four here at a time."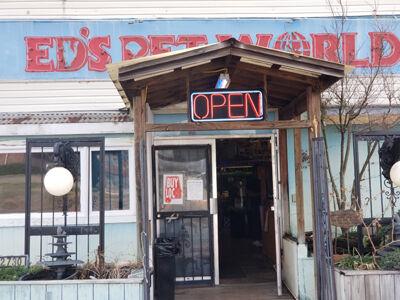 Ed's Pet World
Homewood, Ala.
Ed's Pet World is the only shop in the world where one can pick up a live mouse for a pet snake, an R2-D2 for a Star Wars collection, book a children's birthday party and say hello to Gertrude, a 54-year-old giant tortoise.
"Gertrude carouses around the store and is popular with the shoppers," says Seth Cosby, owner of the 2,500 square-foot, 43-year-old shop. "We also have a couple of big Amazon parrots that we've had for 30-plus years, along with Big Al, a Caiman  we've had for 14. He's very nice."
To carve out its niche, Ed's also does aquarium and pond maintenance, as well as the children's birthday parties.
"We bring eight to 10 different reptiles out to the child's house, explain to the kids about the animals, what they do, what they eat, and they get to touch and play with them," Cosby says. The children are then given a coupon for a free goldfish. "There is then the chance that we can sell them a bowl, food, dechlorinator, etc.," he says.
Ed's also does a booming business in feeder animals. "I go through a ton of mice and rats," Cosby says. "Here in Birmingham, I'm the last guy that sells live food still; everybody else has gone over to frozen."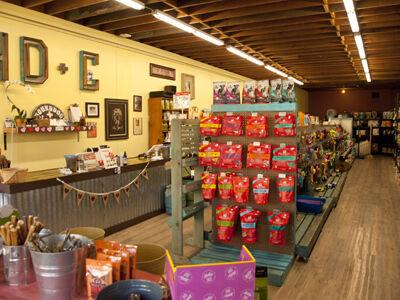 Hound Dog + Cat Food and Supply
Los Angeles
In late October 2017 Hound Dog + Cat downsized to a 1,320 square-foot space from 2,100 square feet, and business is booming.
"I didn't need all the space that I had," says owner Karena Martin. "Our old space had some challenges—it was in a plaza. Now we have a storefront on the street with a lot more visibility and foot traffic."
To reduce costs, Martin, her husband Josh Dragotta and their artist friend Mike Hamel made all of their store fixtures. Shelving and gondolas are made from wood, and the scrap wood was used to make additional fixtures to house dog beds.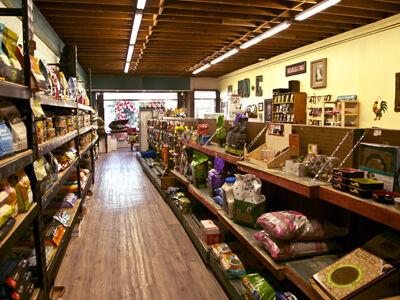 The store specializes in smaller brands, including Champion and Fromm. "I am real particular about where the ingredients are sourced, who is making the food, if it is family-owned and what is hot in the market," Martin says.
The emphasis is on dog, cats, small animals—and chickens.
"I have a really big backyard chicken following, so I sell a lot of chicken supplies," Martin says. "Chickens are getting really popular out here. It is the move to urban farming. You can have fresh organic eggs, because I only sell organic chicken supplies."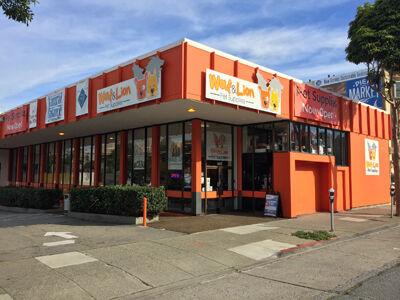 Wolf & Lion Pet Supplies
San Francisco
With a storefront painted Golden Gate orange, Wolf & Lion Pet Supplies easily fits into San Francisco's eclectic vibe. Opened in July 2014, the 7,000 square-foot store stocks a wide variety of hard-to-find premium brands, including Champion, Orijen, Acana, Fromm, NutraSource, plus a wide variety of raw foods.
"Carry the foods that you believe in and that you like, and teach your employees to actually have an opinion on them," says co-owner John Headley. "Then people will listen."
There is a loyalty program, but little advertising. "I don't think advertising is helpful with only one store," Headley says, noting that he has been approached to advertise on TV, radio and in The Chronicle. "The reach of all of those outlets is too far," he says. "I don't want to be paying for advertising in San Jose or even South San Francisco because no one is going to drive from there up to here."
Wolf & Lion created an app called Wolf & Lion Snap to allow online shopping. That has proven very popular in tech-savvy San Francisco. Uber Rush is used for delivery. "We have managed to have a $5.00 flat rate and guarantee delivery within an hour," Headley says.
Delivery in a Snap
Bo Nelson, president of WholesalePet.com, a Richmond, Va.-based online wholesaler that exclusively services independent pet stores and represents 350 manufacturers, says one-unit stores can compete against the big chains by placing a greater emphasis on services.
"One trend I have seen over the last couple of years is that a lot of independent stores are adding services—grooming, dog sitting, dog walking—even if it is outside the store. They are also doing delivery," he says.
Count Wolf & Lion as one such retailer. The store offers 1,000 of its best-selling products through an app called Wolf & Lion Snap.
"We use Stripe as a payment processor and then we use Uber Rush to deliver throughout the city," says Headley. "A lot of our customers use it quite frequently. Mileage-wise, San Francisco is quite small, so it makes it very viable for us to do home delivery."
Hound Dog + Cat also delivers. "We do free local delivery, and if you are outside of three miles, we'll charge a few bucks," says Martin. "I deliver it myself. I've got people set up on recurring accounts where month-to-month their food will just show up on their doorstep."
Many of those products are hard-to-find brands that one cannot pick up at PetSmart, Petco or Ralphs.
"I'm really particular about the brands that I will bring on, so I do a lot of research and try to find smaller food companies, not the big corporate," says Martin. "I like to work with companies that are very supportive of independent pet stores. For instance, Champion and Fromm have both pulled off of Chewy.com because PetSmart bought it. That makes us very happy."
Pet shops are also working closely with their wholesalers to find unique products. 
"Independents need to get niche products," says Nelson. "You can either order from hundreds of different niche vendors on your own, or you can come to a place like WholesalePet, where we've aggregated all the vendors servicing independent pet stores on one website. Our value proposition to the independent retailer is to set your store apart and make it different from the chains and even the other independents in your area that depend on the same distributor." 
Likewise, Southeast Pet also carefully curates its offerings.
"We try to bring independents products that wouldn't be in Petco or PetSmart," Cooper says. "If it is online, we try to make it so the MAP pricing is such that they can compete. We have some products that we know we are not going to sell a lot of, but it helps our customers differentiate themselves, and therefore it is worth it to us."
Since independent pet shops are small businesses, they should align themselves with small manufacturers, suggests Headley. "Retailers should go direct and find smaller companies that have more unique treats," he says. "Trade shows are where you find them. You can find some really nice products that are just not available elsewhere."
Down at the Dog Wash
Independents are also growing by turning to grooming and other services. Pets in the City STL, for example, offers grooming services along with a do-it-yourself wash.
"It is pretty popular and really helps the bottom line," says Debus. "People enjoy not having to trudge their pets into their own bathtub. We provide everything they need and clean up after them. They don't have to worry about hair clogging their drain and cleaning up the bathroom floor and walls. It is just a lot simpler for them." 
Cooper is witnessing an increasing number of independents stepping up their offering of services.
"Many of our customers that are successful, that are opening up a third, fourth or fifth store, have some kind of draw, whether that be daycare, boarding, grooming or a dog wash," he says.
Cooper notes that when it comes down to it,  customers are just looking for more ways to spend time with their pets. "The independents that are successful are also those that provide a destination—a place for people to bring their pets. Some consumers go to their local pet store everyday and just hang out there with their dog, or stop by to just say hello or get a treat. People like to bring their dog places and I think that is the real key that retailers can use to win the fight against the internet."  PB