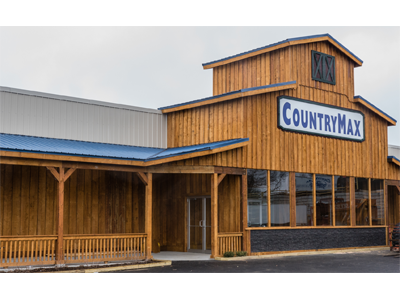 Juggling 16 locations  may seem like an intimidating challenge, but CountryMax makes the task look easy while still managing to effectively compete against big-box stores and online outlets. Named the 2017 Best Overall Retailer (10 or more stores) in Pet Business' Retailer Excellence Awards at Global Pet Expo, CountryMax attributes its growing success to its unique design, diverse product offering and loyal employees.
All of these strengths are backed by a rich history rooted in western New York State. In 1984, the first CountryMax opened in Farmington, N.Y., as an Agway franchise owned by the Payne family. Three generations of this family have continued to be involved with store operations since CountryMax's inception. After two major expansions, the Farmington location is now 20,000 square feet and is the retailer's largest volume store.
New Name and Look
CountryMax experienced two significant milestones during its 34 years in business. First, in 1999, "CountryMax" became the retailer's official operating name. Then in 2008, CountryMax built a new store for its Cortland, N.Y., location. The store's barn-themed entrance and rough-cut wood construction inspired a new look and feel for CountryMax. The retailer now has its own woodshop and construction team in order to customize its stores and keep design elements consistent.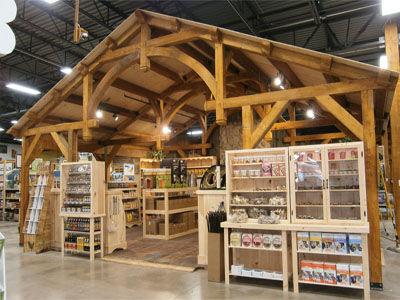 According to Brad Payne, CountryMax's director of sales, the retailer's emphasis on creating a unique and memorable look plays a vital role in its success. 
"We have always prided ourselves on our in-store experience being different than big-box stores," he says. "We realized that not only could we show it with our customer service, but we could even show it in our store design." 
That's not to say that every CountryMax store looks exactly the same. Each location has its own unique theme and story interwoven into its appearance. While many of the stores have a similar barn-shaped entrance, the interior is influenced by each individual locale's history. For example, CountryMax's newest store, which is located in Baldwinsville, N.Y., features historical photos and artifacts that celebrate the town's history and farming industry.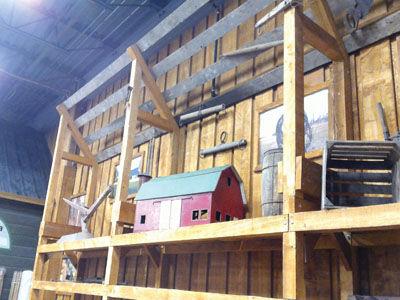 "It's important to signify to the customer when they see a CountryMax that we're not your average pet store experience," says Payne. "When a customer walks into a store and sees how much time is put into the look and feel, there's an automatic feeling of 'Oh, they must really care,' and that's where we've thrived."
One-Stop Shop
Complementing this standout store design is CountryMax's dedication to providing a wide range of carefully selected products to its customers. From small animals and pet supplies to gardening tools and clothing, CountryMax strives to anticipate customers' wants and needs.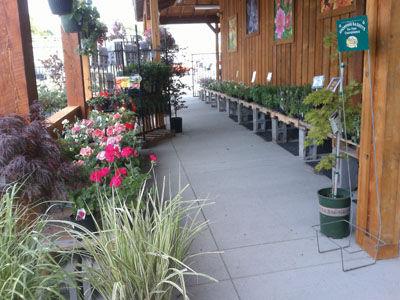 "We have such a diverse product offering that we can bring our customers not only the best in pet food and supplies, but the best in other key categories they're looking for as well," explains Payne. "You can't go onto Chewy.com and pick up a few hanging baskets for your porch while you're there, or visit Amazon and get your mulch while also buying super-premium dog food (yet!). We have found a nice niche that is working for us."
The retailer also finds other ways to cater to consumers. In addition to running loyalty programs for specific product categories, several locations offer a self-serve dog wash station and host VIP Petcare Clinics. CountryMax works to connect with customers through sales circulars, store Facebook pages and an email newsletter.
According to Payne, "The customer engagement side of things both in and out of the stores is a never-ending quest. If there's an avenue to reach customers that is out there, we'll give it a go."
CountryMax maintains a strong online presence that includes an extensive website where customers can view and even purchase products. It features a forum called AskMax!, where people can submit questions about pet care and products.
"Many customers use the web as research before they head into a store, and it's important to have a great representation online of the products that customers will find in a CountryMax store," says Payne. "Customers don't like surprises, and a lot of times, it's tough to say, 'Oh we have that product, but you can't see it until you've driven here to see it.' It's just not how the world works anymore, and we identified that very early on."
Employee Emphasis
Even though CountryMax continues to develop its online sales, nothing is more important to the retailer's success than the more than 300 employees running its brick-and-mortar stores.
Don Payne, CountryMax's vice president, explains that the retailer has been able "to build a strong structure of support coming from a large number of very important employees."
"There are many long-term people employed at CountryMax that have had a huge part in the operations and the growth of the current business. They are the only reason CountryMax has been able to survive and grow over the years."
Having employees who provide optimal service can be especially crucial in a store that sells live animals. Staff members need to be trained to properly handle and care for these animals before they arrive at their forever homes.
"There's an inherent risk associated with having live animals in your store, because if something goes wrong it's not just a bag of feed or a product on the shelf," says Brad Payne. "We are confident in our people and in our methods though."
CountryMax's employees are also essential in selecting the merchandise sold at the stores. They take a highly personal approach in making sure CountryMax has the right products for pet owners by asking questions like "Would I feed my dog that?" or "Would I let him play with that?" They apply similar questions when assessing products for other animals like cats, lizards and fish.
"Our buying group has a diverse spread of pets in our homes, and we always give it the most important 'sniff' test—Would I use this with my pet?" explains Brad Payne. 
CountryMax's stamp of approval has been given to pet products that range from aquarium supplies to dog treadmills. This variety has earned the retailer a base of loyal customers.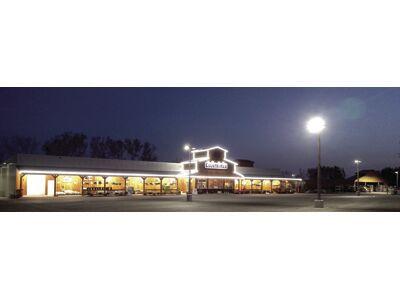 Moving Forward
With 16 locations already under its belt, CountryMax plans to continue thriving and expanding. Though adding on more stores may seem like a daunting task, CountryMax is up to the challenge.
"Our multiple locations give us enough size and scale to bring the notice of a multitude of manufacturers and suppliers in the pet supply business," says Don Payne. "Our plan is to continue our physical store growth and development along with pushing as far as we can into the online business. We currently have plans in the works for additional physical store locations and will continue to look for more viable locations for future growth."
With a decorated reputation founded on premium customer service, a comprehensive product selection and a distinct store aesthetic, CountryMax gives little reason to doubt its continued success both in brick-and-mortar and online retail.  PB