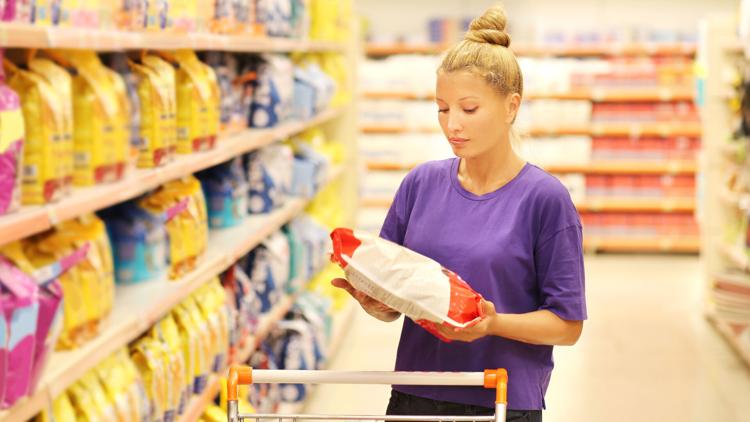 Pet specialty retailers hoping to get ahead of the trends, or at least stay abreast of them, would do well to look to the human arena because, thanks to the pets-as-family trend, what people are embracing will, sooner or later, hit the pet industry.
This trend is best seen in consumables, which began experiencing such activity several years ago. Pet owners started paying more attention to what was in the food or treat, avoiding artificial additives and colors, favoring those that had undergone less processing or contained fewer ingredients. Sales of these consumables are connected to organic food sales, both of which are experiencing steady growth.
"As consumers become more aware of the food they choose for themselves, they're applying the same or even greater level of scrutiny when choosing foods for their animal companions," explains Michael Landa, CEO and founder of Nulo. "This is partly driven by a clean-eating mindset and concerns for the potential negative impact some ingredients may have on the health of our pets."
Additionally, he continues, because people are interacting more with their pets at mealtimes, they're seeking to provide the same sort of customizable "culinary experiences" they give themselves. This interest has translated into "sizable opportunities" for meal toppers and enhancers, as well as functional foods, all of which he says are propelling growth in natural foods and treats.
"Pet parents are seeking variety when it comes to the food they feed their pets, and variety in regards to the ingredients featured," says Bryan Nieman, brand director of Fromm Family Foods. "This demand is supported by the overall trend of the pet becoming an integral member of the family."
Now Trending
The trend that's arguably gaining the most steam is the awareness of ingredients and how those inclusions provide specific benefits to pets. Heather Hickey, vice president of sales—North America for Ziwi, USA, Inc., notes that canned cat food sales are muscling up as consumers dial into the importance of high moisture and meat in a cat's diet. On the dog side, kibble remains popular, says Landa, adding that functional toppers pet owners can use to customize and enhance meals are also in demand.
Rob Downey, president/CEO of Annamaet Petfoods, Inc., explains that Annamaet is seeing an increase in aging-related health issues, as pet parents take steps to prolong their pets' life. Consequently, senior formulas have become more plentiful, as have age-specific diets as people become aware that food needs change over the pet's lifespan.
Although more issue than trend, dilated cardiomyopathy (DCM) is still exerting a tremendous impact on the industry as a whole, says Dr. Bob Goldstein, co-founder of Earth Animal with his wife, Susan, explains that consumers have become very aware of the potential food has to impact hearth health and, while the clarity around the association between grain-free products and DCM is lacking (there is an association between low taurine levels and the disease), the segment has still taken a big hit.
On the other hand, the burgeoning popularity "on the people side" of plant-based proteins is something retailers should keep an eye on, explains Dr. Bob. Although the pet industry isn't seeing a lot of interest in this trend, it's likely "to be birthed."
It's important to remember that natural doesn't just encompass the physical ingredients—how they're sourced and processed weighs heavy on pet owners' minds, as well.
Susan Goldstein mentions the "very big trend" of people gravitating towards humanely-raised, rather than factory-farmed, protein sources.
Following this, customers want to support retailers who take the steps to carry environmentally-friendly items and promote sustainability in their own stores.
"A record high 71 percent of Americans consider the environment when they shop, which is up from 66 percent in 2008, according to research from Cone Communications," says Downey, adding that the company helps assist retailers with this in a variety of ways, including degradable packaging and using sustainable ingredients, such as algae, in its products, among other measures.
The Importance of Engagement
Nieman explains that while sales in the natural food segment as a whole are showing steady growth each quarter, pet specialty can't get complacent and take the popularity for granted. Downey adds that just because people want to give their pet(s) the best possible food, the increase in costs is a concern to many.
As a result, there's still awareness building to do, says Hickey, adding that retailers can provide a big assist when it comes to educating consumers.
"Pet specialty retailers should encourage consumers to read the ingredient labels on the products they purchase," she advises. 'The front packaging on labels can often be deceptive when it comes to the actual amount of real ingredients. Retailers can also help their customers learn more about the sourcing of the food."
Educative interaction between retailer and customer is essential, because even though today's consumers have access to more information than ever, misinformation runs rampant on social media, says Nieman.
"We believe knowledge is one of the most important strengths a retailer can have," he says. "It's important they have a good understanding of the products they sell in order to make the best recommendations. The best practice for retailers is utilizing the education and training manufacturers may provide to engage customers."
Engaging customers in a discussion about what differentiates one natural product from another is very important, because not every natural product is comparable, says Landa, adding that retailers should also attempt to identify what "natural" means to their customers. For example, one pet owner may only accept something that is a 100 percent natural food while another may be fine with added trace nutrients. Sustainable sourcing may be top-of-mind to one person; eco-friendly packaging a must-have to another.
"Additionally, taking a step back to look at a brand's mission, nutritional philosophy and assortment of solutions offered that aligns with what the customer is searching for can make the difference between an impulse purchase and a lifetime customer," says Landa.
Pet specialty retailers are going to have to shore up their digital presence, says Susan Goldstein. Whereas once pet specialty retailers could build relationships with their customers face-to-face, that practice has grown more difficult in light of the coronavirus pandemic and will remain commonplace until people feel more confident going into stores. Earth Animal is helping retailers with their digital efforts and is also devoting effort into creating POS signage and other merchandising displays.
But, perhaps the biggest change retailers must respond to has been in the consumers themselves.
"It wasn't that long ago that over 90 percent of pet owners couldn't tell the difference between the best pet foods to the worst," says Downey. "But the trend today is that pet parents want quality products. They demand accountability, transparency and integrity. They also want science-backed products backed by real testing.
"As for the consumer who walks through the door, the retailer really needs to know that customer and steer them towards a product fitting their needs," Downey continues. "A retailer needs to begin a dialogue with the customer to get to know them and what will work best for their pet. If the retailers just wants to sit back and run the register, they will soon be losing those customers."  PB