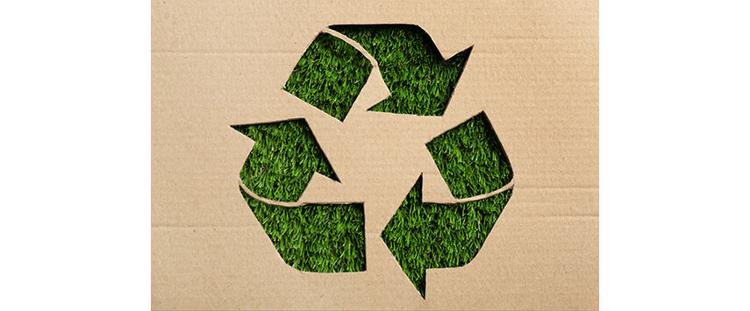 In the U.S. alone, Nielsen estimates show that consumers will spend up to $150 billion on sustainable consumer goods by 2021 and, within the next year, Nielsen projects that 25 percent of products in stores will be sustainable. Without question, sustainability will be a powerful theme for both consumers and manufacturers throughout the new decade.
This is already visible in surveys of Millennial consumers. A 2017 consumer confidence survey from the Conference Board shows that 75 percent of Millennials say that they would change their purchasing/consumption habits to reduce their impact on the environment, which is notable compared to the 46 percent for Gen X and 34 percent for Baby Boomers. Additionally, Millennials are more willing to pay a premium for products that contain environmentally-friendly or sustainable ingredients, and they're more likely to forgo a brand they currently buy in favor of products that are environmentally-friendly. 
Why is this important? For our industry, Millennials represent the largest pet owning population—if they care about sustainability, retailers should too. A 2017 study by Gregory Okin, a UCLA professor, showed that pets make up 25 to 30 percent of the environmental impacts of meat consumption in the U.S. In other words, a nation that consisted of the 160+ million dogs and cats in the U.S. would rank 5th in meat consumption behind countries like Russia, Brazil, the U.S. and China.
Modernize Packaging
An overhaul in our packaging practices is a smart place to start. A 2019 Nielsen study of more than 21,000 U.S. households found that products that are environmentally-friendly and use recycled packaging resonate most strongly with consumers overall. In fact, three out of the top six product attributes were related to 'green' packaging, including reusable packaging, less packaging and recycled packaging. Within the pet industry, there are options already on the market to consider. For example, Terracycle has brought a service to the market called LOOP. LOOP provides durable, reusable packaging for pet products. Consumers buy products in glass jars/refillable containers, which can be returned empty to be refilled. Another company of note is Braskem, which uses sugar cane to make recyclable "green plastic" (green polyethylene) containers. Lastly, BioFlex packaging is a recent innovation that has the ability to create clean, renewable energy when discarded.
Reconsider Ingredients
Let's take another look at some of the ingredients we use today. In thinking about the future of pet foods, sustainability in the bag can be achieved through three ways:
•  Nose-to-tail eating—utilizing the whole animal. Should the pet industry rethink the anti by-product 'movement'? Are animal by-products really as bad as they are made out to be for our Fidos and Felixes?
•  Insect protein—source pet-food protein from insects, specifically black soldier flies, mealworms and crickets. While this trend can already be found in many countries around the globe, insect protein is still an unapproved ingredient in dog and cat foods in the U.S. Feeding insects to our pets would check many boxes: it's humane and sustainable, environmentally-friendly, vitamin- and calcium-rich, high in protein and highly-digestible. Still, there are high labor costs associated with insect protein harvesting at present and there is also the "yuck" factor that may be challenging for product marketers in the U.S. Nevertheless, research is progressing quickly in the U.S. with positive results. While a bit premature, perhaps this is a trend that will 'crawl' into the second half of 2020.
•  Other protein alternatives—lab-grown meat, plant-based protein and clean/cultured meat offer yet another set of alternatives for sustainable pet foods. On the plant-based protein front, there are already a few pet food products using pea protein and koji, and these options may expand in the future. Lab-grown meat is another new frontier, but is probably several years away from being a viable option for human products, much less pets. But, these alternative options offer additional avenues towards sustainability for manufacturers in the years ahead.
Consider Small Animals
Another trend related to sustainability is a movement to smaller animals. This doesn't mean that pet owners will 'trade in' large dogs or cats for smaller ones. Rather, as new pet owners enter the market, we can expect a sustainability-driven preference for smaller breeds who eat less and therefore represent a smaller environmental impact.
So, where do you go from here? The time to incorporate sustainability into your product and marketing strategies is now. While there are great strides being made in the pet industry (case in point—the membership numbers for the Pet Sustainability Coalition continue to grow), there is more to be done. When it comes to sustainability, it's more about action than words. To stay relevant, retailers and manufacturers alike will need to ensure they are responding to the growing consumer interest in, and focus on, sustainability in 2020 and beyond. PB
Maria Lange is the vice president of pet and cannabis verticals at Nielsen.