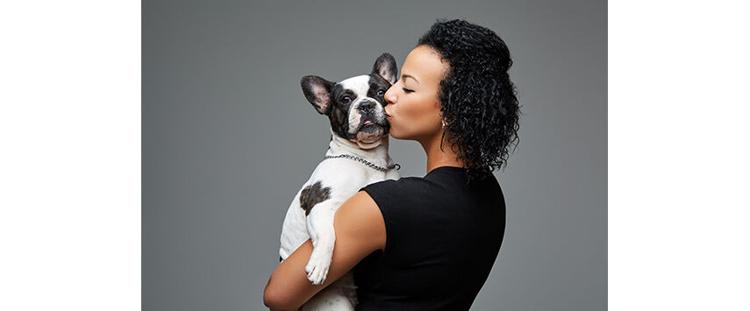 Organic is not just for the Whole Foods customers anymore.
Take a walk down any aisle of a supermarket and it is hard not to find an organic alternative to just about every conventional product, from canned goods to shampoo. So, it is only natural that consumers looking to better their own lives with foods and products free from genetically modified ingredients, pesticides, chemical fertilizers and artificial colors, flavors and preservatives are demanding the same things for their animal companions, transforming the aisles of pet stores in the process.
"One stat we keep citing is that the majority of U.S. households—more than 83 percent—buy organic food," notes Jillian Smith, director of communications at Merrick Pet Care, the Evanston, Ill.-based manufacturer of the Castor & Pollux Natural Petworks Organix line of USDA Certified Organic pet food. "At one time, organic was a small, emerging category, but now we consider it mainstream. It is available everywhere and is part of the normal shopping pattern, especially for millennials, who are the largest cohort of pet parents."
According to the American Products Association's (APPA) 2019/2020 APPA National Pet Owners Survey, 10 percent of small and large dog and 12 percent of medium dog owners have purchased organic dog food in the last 12 months. When it comes to cats, 9 percent of both male and female cat owners are organic cat food purchasers, with 5 percent of baby boomers, 10 percent of millennials and 13 percent of gen X consumers seeking out organic cat items.
To court these consumers, an increasing number of manufacturers are developing organic lines of pet foods and treats, or adding new offerings to their existing stable of organic products, and specialty pet retailers continue to carve out more shelf space for organic offerings.
"We feel that providing pet owners with organic options is essential to our product portfolio," says Dave Fedorchak, vice president of R&D and procurement at PetGuard, headquartered in Sewickley, Pa., noting that PetGuard launched the first USDA Certified Organic pet food back in 2003. "It's in the DNA of our brand, and we pride ourselves on offering a variety of options that appeal to all pet parents – whether they're looking for recipes that are organic, grain free or specific to weight management – PetGuard's natural, wholesome food is sure to keep pets satisfied."
Today, two of PetGuard's seven canned dog varieties and two of 16 cat varieties are USDA Certified Organic and made with USDA certified organic ingredients—namely, organic chicken, turkey, grains and vegetables.
"Only qualified, certified organic farms that grow the most flavorful, nutrient-rich foods using modern, environmentally sensitive farming methods are selected as USDA Certified Organic," Fedorchak notes.
Gather 'Round Organics
Manufacturers note that given the limited number of certified suppliers in the U.S., building a reliable organic supply chain is a continuing challenge, but one that is improving.
"As public demand keeps rising, more and more farmers are transitioning from conventional agricultural practices to organic," says Fedorchak. "This is helping to stabilize ingredient prices and, in some cases, bring them down."
Founded on the principles of putting pets first and putting the same level of care into their meals as human dinners, Petcurean uses the highest quality ingredients possible. "In many cases, such as our GATHER kibble recipes for dogs and cats, the best possible ingredients are certified, such as certified organic peas in GATHER Endless Valley for adult dogs, and the certified organic free-run chicken in GATHER Free Acres recipes for adult cats and dogs," says Annabelle Immega, trade marketing manager at Chilliwack, B.C., Canada-based Petcurean.
"Our GATHER collection for cats and dogs contains certified organic ingredients," Immega says. "Our idea behind GATHER was to craft a new kind of pet food using certified and organic ingredients, sustainably produced, each carefully balanced to provide pets with the best possible premium nutrition."
Each ingredient supplier was selected after a rigorous screening process measured against five key pillars of sustainability: following humane animal welfare practices; protecting water supplies and limiting water use; protecting farmer, rancher and producer livelihoods; ensuring the preservation of natural resources; and actively working to preserve biodiversity.
"GATHER contains certified organic chicken, peas, flaxseed, oatmeal and barley, and 100 percent of our wild line-caught cod and krill is certified by the Marine Stewardship Council to be sustainably harvested. And, of course, every ingredient in GATHER is non-GMO," Immega says.
The importance of having trusted suppliers is echoed by other manufacturers.
"We establish relationships with farmers and suppliers that we know and trust," says Merrick's Smith.
Petcurean's Immega adds, "The sustainable growing and harvesting practices intrinsic to the organic certification means that we'll have access to them for the long term. It's also important for producers to be fairly compensated for their commitments to organic farming, not only to keep it viable for as long as possible, but also to encourage other producers to consider adopting the practice."
Organic Vegans
Founded in 2005, San Francisco-based v-dog sets itself apart by selling a line of vegan dog foods, including the organic Wiggle Biscuits.
"Wiggle Biscuits are our first organic product," says Lindsay Rubin, vice president. "Our other products contain grains, but our Wiggle Biscuits are actually 100 percent organic, grain-free, non-GMO and human grade, and showcase the USDA Organic certification on the packaging. We use buckwheat flour, which is really coarse, dense and nutritious," she says, adding that even though it has "wheat" in its name, buckwheat is not a grain.
Wiggle Biscuits are available in the original Peanut Butter and Blueberry flavors. "We did a survey, and peanut butter was the top pick from our customers," Rubin says. "Blueberry is one of our first peanut-free products and is really popular in households with kids with peanut allergies."
For v-dog, offering an organic product was a no-brainer. "Our No. 1 reason was customer feedback," Rubin says. "Our customers are really engaged, highly educated consumers. They trust us. They say they are concerned about ingredients, the environment and pesticides, and all of those things that come along with conventional products and they wanted v-dog to make organic products. Wiggle Biscuits are our response. These are our newest products and we want to respond to our customers' requests. Moving forward we want to continue in the organic direction. We're vegan. We understand it."
St. Louis-based Nature's Variety manufactures Instinct – The Raw Brand foods that are free from grain, corn, wheat, soy and potato, along with artificial colors, flavors and preservatives. Only natural, raw ingredients are used in its foods, along with vitamins and minerals derived from real, natural foods. Whole fruit and vegetables, coconut oil, apple cider vinegar and turmeric are just some of the ingredients used to provide naturally derived nutrients and enzymes that contribute to the overall wellness, immune and digestive health, lean muscles and healthy skin and coat of the animal.
While interest in organic pet food and treats is growing rapidly, manufacturers note that retailers can do their part to increase sales even further.
"Educate your staff about all that organic certification entails," suggests Petcurean's Immega. "By ensuring that every salesperson is able to competently demonstrate the value of organic certification, retailers will be better equipped to recommend these products for purchase. Organic products should also be displayed prominently on shelf and on off-shelf displays, with accompanying signage to catch the eye and educate consumers. It can also be helpful to offer samples for pets to taste test and for pet parents to share with their family and friends," she says.
PetGuard's Fedorchak says prominent signage will help shoppers easily find the organic sections. "Also consider holding an organic products promotion on a regular basis, and offer packaged samples, when possible, at checkout. Remember, there's not much educating you have to do in this category because your target customers are already pre-sold," he says.  PB