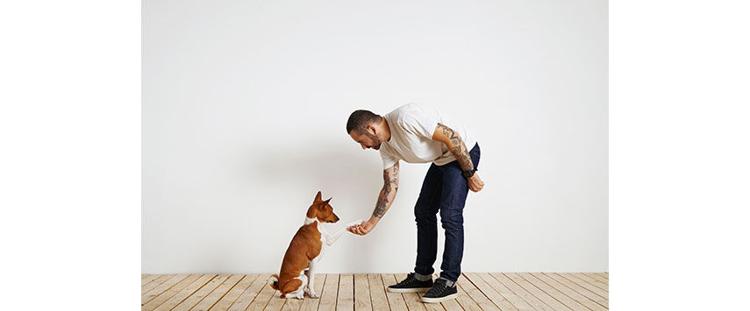 Adopt or shop? What's the difference between a responsible breeder and a puppy mill? Is buying a dog from a pet store wrong? Consumers, especially those interested in getting a dog, are often faced with these questions and left with an internet search full of varying responses.
As pet acquisition continues to become more complex, the success of the pet care community rests on consumer trust and confidence. According to a national study conducted by the Pet Leadership Council (PLC), which gauged the public's current attitude towards the pet care community, proper education surrounding pet acquisition was identified as an area of importance for consumers. People want reliable, transparent information about where to get a dog.
Whether consumers want to adopt or shop, they should feel comfortable in their choice, have the right information to make a smart decision and know the dog or puppy they bring into their home has been raised under high standards of care.
To help consumers through the pet acquisition process, the PLC launched Be Dog Smart, a new consumer education initiative designed to help people make smart and informed decisions about getting a dog, whether by way of a professional breeder, shelter or rescue, pet store, friend or family member.
Valuable Guidance
At the core of the Be Dog Smart initiative is a user-guided website (BeDogSmart.org) that offers consumers valuable information before bringing home a new puppy or dog, such as costs to consider, important questions to ask and information about identifying responsible breeders, shelters, rescues and pet stores. The site is a resource for those considering getting a dog, in the process of searching for a dog and those who recently brought a dog home.
Developed as a resource-rich guide, the Be Dog Smart website prompts consumers to ask the right questions, research credible sources and demand transparency from those who provide companion animals. It's an easy-to- navigate, one-stop-shop for consumers looking for answers before bringing a dog home.
Once on the home page, users are presented four simple options that will determine their path through the site:
1. I want a dog, where do I start?
2. I want to adopt a dog.
3. I want to buy a dog from a breeder or pet store.
4. I just got a dog.
Users are then guided through different topics to consider, depending on where they are within the dog acquisition process. If a user is considering getting a dog from a breeder, for example, they will be provided information about adopting versus shopping, questions to ask their potential breeder and red flags to look for to determine if the breeder is reputable.
The demand for dogs is great and steadily growing, and with that comes an added concern that those who raise and supply dogs to consumers will resort to inadequate operation standards to keep up with the rising demand. One way to ensure that these practices are not successful is to encourage consumers to become active participants in understanding the acquisition process and vetting breeders, retailers, shelters and rescues.
The Be Dog Smart website was developed in partnership with industry experts from a variety of backgrounds, including those involved in responsible breeding, shelter and rescues, animal welfare, academia and others who work to assure the best care and well-being of companion animals. The site is differentiated from other consumer sites because it is not linked to any actual acquisition source—such as a breeder, shelter or store—and as such can remain unbiased.
Be Dog Smart supports the PLC's mission to do the right thing, and it is a deliberate, strategic initiative to address the top issues of responsible pet acquisition and demonstrate the caring and commitment of those in the pet industry.  PB
Bob Vetere serves as executive director of the Pet Leadership Council, a national community of companies and organizations committed to assuring the care of companion animals and to providing resources, tools and products for pets and those who love pets.