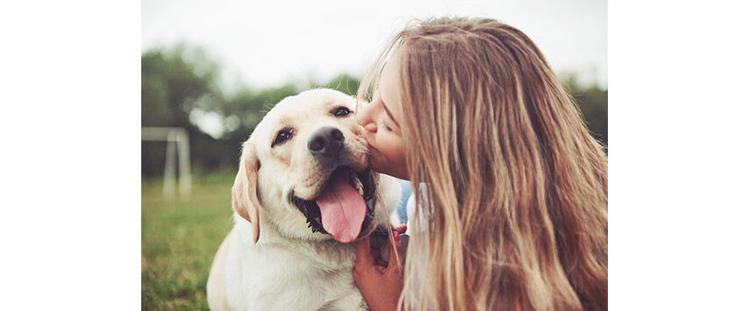 Consumer demand for natural pet care products has gone beyond a simple trend and turned into a necessity. Within the natural wellness and healthcare category, pet parents can expect to find a variety of goods from food and fitness trackers to dental hygiene items and ear cleaners. To remain competitive in this constantly-evolving space, manufacturers are working with veterinary healthcare professionals, exploring different formulations and forging strong relationships with retail partners to create educated teams of store associates.
As humans interact more closely with pets, there is a need to ensure that the hygiene of these animals is held to a higher standard. By improving their quality of life with safe, healthful products that optimize pet wellness within the body, consumers can help avoid problems on the outside.
"We hear our customers saying they want their dogs to live the happiest and longest lives possible without skin allergies and digestive issues," explains Lori R. Taylor, owner of Oldsmar, Fla.-based TruDog. "We stay away from trends and stick to our fundamental philosophy, which speaks to the importance of raw, nutrient-dense nutrition."
Today's pet parents are making greater investments in products that help address wellness practices such as dental health, ear care and overall hygiene. With the relationships between consumers and their pets evolving into more of a family—or pack—dynamic, shoppers are searching for options that will maintain a clean, safe home environment and promote greater animal hygiene.
"We've seen a big increase in dental as more pet parents are understanding the importance of good oral care for their pets' overall health," says Julie Creed, vice president of sales and marketing at Pure and Natural Pet, located in Ardsley, N.Y. "Wipes have been a growing category and are now very task-focused. We've also seen an uptick in ear cleansing, as routine cleaning can reduce painful infections."
Investments in natural products that help maintain health in animals could potentially help consumers avoid unnecessary medical bills. When pets receive proper care that maximizes their wellness with natural products, pet parents are able to reduce the need for veterinary visits outside annual checkups.
"[Owners] want to prolong their pet's life and increase the quality of their life with good nutrition, supplementation and exercise," says Kyla Sternlieb, founder and president of Under the Weather, based in Winooski, Vt. "They understand that keeping their pets healthy will also keep overall healthcare costs lower."
Incorporating New Trends
Growth within the natural wellness and healthcare pet goods category has a strong connection to many of the same, or similar, methods used by humans to optimize their own well being. Both human and pet segments have seen a rise in popularity among hemp-based and CBD products.
"Future trends will include tremendous expansion in the CBD arena. It's exploding already," says Kathryn Garsh, owner of Nature's Pet Herbals in Saint Petersburg, Fla. "Hopefully this will create a greater awareness of the importance of balanced well being in animals. Pet owners must take a more holistic approach to their pet's well being."
Other manufacturers agree, as they have seen a rise in the demand for CBD products and goods manufactured with hemp. While the demand for these products is strong, consumers want to know exactly how they are made and the quality of the ingredients, especially considering this segment is still in the early stages of crossing into the mainstream market.
"A big trend in our industry are natural health and wellness products using full-spectrum hemp (cannabis or whole-plant hemp extract) given their positive effectiveness," reveals Stephanie Volo, vice president of marketing and sustainability for Westport, Conn.'s Earth Animal. "Our customers are asking about the sourcing, formulation, testing processes, certificates of analysis and education around the products."
Successfully continuing to cultivate natural wellness and healthcare business within a retail pet goods space requires retailers to collaborate with manufacturers on education initiatives. Keeping up with educated consumers can be a difficult challenge, but it has become a necessary component of remaining competitive as natural products that promote health and wellness continue to occupy more of the mainstream market. PB