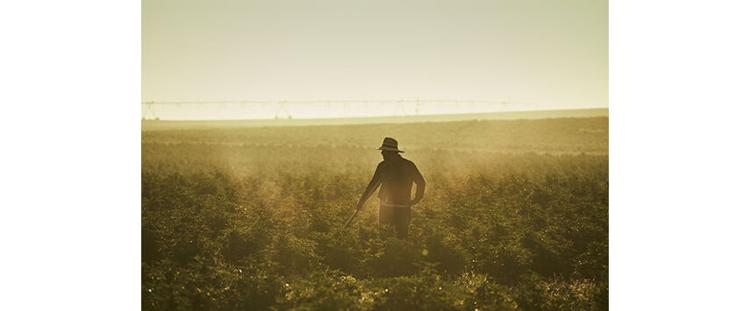 The idea that if CBD provides benefits for humans, then it can help dogs, too, has been the premise for a myriad of brands that have grown the pet cannabidiol (CBD) category, including a pioneer in the sector, Charlotte's Web. The Boulder, Colo.-based company makes CBD oil, supplements and other products using the same high-quality ingredients for dog products as it does for human products. Dogs have endocannabinoid systems, just like humans do, and CBD and hemp's other compounds can help support good health for dogs.
There is one key difference between human and canine users of the products, though.
"There is no placebo effect with dogs," says Kelsey Morrison, director of strategic operations for Charlotte's Web. "They are running around and playing, and they are not psyching themselves up saying, 'Oh, the CBD is definitely doing this.'"
After more than five years of offering CBD products for humans, Charlotte's Web expanded its pet lineup of dog products in May. Now the company has relaunched the line with additional items and new packaging. Among the products are hemp extract-infused chews that are available in Calming, Cognition and Hip & Joint varieties, all chicken flavored.
"Those are for dogs with a picky palate," Morrison says. "Pet chews as a whole are becoming incredibly popular. It's such an easy way to incorporate CBD into the pet routine."
Meaty flavor aside, the products have ingredients that consumers would find in their own supplements. Charlotte's Web's Hip & Joint Chews contain glucosamine, turmeric and chondroitin with the company's full-spectrum hemp extract. Turmeric is a hot new functional ingredient in human supplements, Morrison says, and is now emerging as an ingredient in dog supplements, too.
"The trends you see in the human health space and the supplement space are typically the same trends you see on the pet side," she says, adding that the trends typically reach the pet segment a year or two later.
The company also offers Calming Chews, which contain hemp extract with naturally occurring CBD, valerian root, passionflower and chamomile. The calming treats are the best seller among Charlotte's Web's chews. For senior dogs, Cognition Chews contain elderberry powder, omega-3 fatty acids DHA and EPA, which provide natural support for brain health and cognitive function, and vitamin E.
In addition to the chews, the company offers Full Spectrum Hemp Extract Drops, which are available in unflavored and chicken flavored varieties. It also offers a topical product, called Canine Hemp Infused Balm, which can be rubbed onto the dog's sensitive skin, hot spots or paw pads. The balm is specially formulated so that it's safe if the dog licks it.
After much success in products for humans, Charlotte's Web decided it only made sense to produce a line for dogs. The company, which refers to itself as "The World's Most Trusted Hemp Extract," maintains the same quality standards for pet products as it does for the human versions.
"We consider pets members of the family," says Antoine Awwad, associate brand director. "This is basically how we started to think about it. We have several products on the human side, and we've got to make sure to have several products on the pet side."
Origin Story
The history of Charlotte's Web dates back to 2008, when the seven Stanley brothers, successful medical marijuana growers in Colorado, bred a hemp strain with proprietary genetics. The state had legalized medical marijuana in 2000, and the brothers wanted to develop an alternative cancer treatment for an uncle.
In 2012, Paige Figi contacted the brothers to see if they could develop an all-natural solution for her five-year-old daughter, Charlotte, who was having seizures. The brothers developed a CBD oil that showed success in improving the child's quality of life, and in 2014, they launched Charlotte's Web products.
Over the years, the Stanley brothers expanded the Charlotte's Web line to include products for pain relief, relaxation and sleep. In 2018, the whole-plant hemp health supplement company had its initial public offering (IPO), and lists on the Toronto Stock Exchange.
The products have "Charlotte's Web by the Stanley Brothers" on the label. Separately, the Stanley brothers have returned to their cannabis roots (the pun is on the Stanley Brothers company website) and are working on CBD and THC products. While Stanley Brothers products focus on THC infusions, Charlotte's Web makes CBD products for humans and dogs.
Quality Assurance
Charlotte's Web still uses the proprietary hemp genetics that the Stanley brothers bred more than a decade ago. The company uses the same high-quality standards in the human and dog products, and it oversees the production from seed to bottle. The soil is tested for and cleared of heavy metals and other contaminants prior to planting. The materials that are extracted are high quality, not the discarded scraps from other industries. The growing processes are sustainable, such as supporting ladybugs as natural predators of hemp pests, using cover crops and hand tending the plants, and not spraying anything toxic on the plants.
The company says its fields are in the process of being certified organic by USDA-recognized agencies, and  Charlotte's Web already practices sustainable cultivation techniques. The FDA-registered facility follows the FDA's Good Manufacturing Practices and the company tests the products for phytochemical content, pesticides and other contaminants.
Regulations are still evolving in the CBD space, and there are many emerging companies joining the sector. It's often difficult for retailers and consumers to figure out which companies offer safe, high quality products. "Quality is a pain point for consumers," Morrison says.
To remedy this, Charlotte's Web offers a certificate of analysis (COA), which contains information about several tests. One is THC levels, which for CBD must be less than 0.3 percent of dry weight. Another is microbials, to ensure the products do not contain salmonella, yeast or molds. There are also tests for residual solvents and heavy metals, and for pesticides.
As with any category, consumers also look to certifications and seals. The U.S. Hemp Authority offers companies third-party auditing to certify safe and quality-assured hemp and CBD brands. Among other policies, companies must comply with all relevant FDA regulations for foods, beverages, cosmetics and dietary supplements, to ensure that product safety is the highest priority.
"We were one of first companies to get the Hemp Authority seal," Awwad says. "We really try to make sure every single product, every chew or oil has to follow specific standards." He adds that today more retailers are asking about the U.S. Hemp Authority seal.
Social responsibility is another important tenet, and Charlotte's Web supports Freedom Service Dogs, which is based in the Denver area and provides service dogs to veterans with post-traumatic stress or traumatic brain injury, persons with mobility disabilities, and children and adults in the autism spectrum or other neurocognitive disabilities.
It's difficult to predict the future, Morrison says, but Charlotte's Web will continue on its path. "What we can definitely say is we know we will stay as the leader in quality in the industry," she says. "We will continue to maintain that position."  PB