Depending upon what part of the country you live in, mobile grooming services continue to grow for a couple of reasons. First, the profit margin compared to running a grooming salon can be much higher. On average, mobile groomers charge between 20 to 50 percent more, and have a lot less overhead than a grooming salon. These two reasons alone drive professional groomers to either add mobile to their existing grooming business or completely transition to a mobile business. The second reason to consider going mobile is the convenience that this type of service provides to pet owners—making a true win-win for both the groomer and client.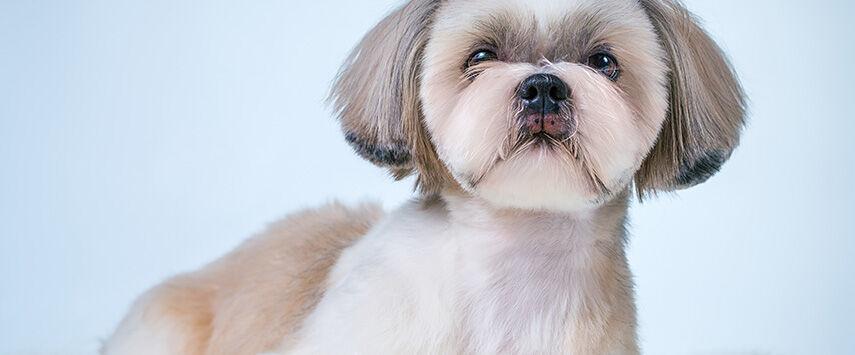 With this in mind, we decided to reach out to a panel of five successful mobile pet groomers to get their take on today's mobile pet grooming industry, as well as the lessons they've learned as they've built their businesses. The panel includes:
Diane King, former owner of Pet Parlor in Cortland, Ohio
Tammy McNally, owner of K-9 Kruzer in Orlando, Fla.
Judy Hudson, owner of Groomingtails Mobile Pet Grooming in Nashville, Tenn.
Adriane Pope, owner of Adriane's Groom & Go in Conway, S.C.
Lisa Leady, owner of Primp My Pooch Mobile Pet Salon in Genoa, Ill.
Why did you choose mobile grooming?
Diane King: I knew I wanted to make quick money, and I loved working with animals. I say "quick money" because I knew my career as a pet groomer would not be long lived, due to physical limitations. Three trucks later, I've wrapped up my mobile grooming career; but looking back, it was the perfect fit for my life plan.
Tammy McNally: I was looking for flexibility. I did not want to be tied to a zip code. [Tammy is unique in that she services two different areas of the country with one van. She travels between Florida and Maryland and it is working.]
Judy Hudson: After graduating as a licensed veterinarian technician, I got a job at a veterinary clinic that also had a grooming facility.  I noticed the groomer set her own hours, which were less then mine, and was making more money than I did. I had already been dabbling in grooming on the side, practicing on friends' dogs, including my best friend's Cocker using a horse clipper and the top of a washing machine. So, when the groomer left and there were dogs to bath and groom, I jumped in and got it done.
I soon realized the opportunities grooming could offer my family, and I wanted the freedom that mobile could give me to care for my young son and daughter. I also liked the income potential that mobile offered. My first truck was a converted motor home, which allowed me to work with my children in the truck. I had a lot of treasured moments in that old truck. I've had three mobile units since, and I love my Wag'n Tails conversions.
I should also mention that I never stop learning. I researched and found very successful groomers—starting with Richard and Susan Cleveland—and I've studied under many professional show dog breeders, dog show handlers and contest groomers.
Adriane Pope: In 1994, I decided to go mobile after working in a salon for two years. I saw a mobile grooming truck at my first trade show—Atlanta Pet Fair—and knew it was what I wanted. Because a new truck was out of the budget back then, my husband built me the first of my six trucks, named Ethel. I love the atmosphere of my mobiles.
In 2007, I also opened a boarding facility, which my husband operates. We do bath dogs going home, but all the grooming is done in my mobile truck. The majority of our boarding clients are also my mobile grooming clients. We saw the need and already earned their trust, so it seemed to be a natural fit.
Lisa Leady: I decided on mobile grooming because I didn't want to be chained to a storefront anymore after owning a salon for 11 years. I love the change of scenery, not answering the phone and having to be accountable for regular shop hours. I downsized and have a lot more freedom now.
What is the best part of mobile grooming?
McNally: It comes back to the flexibility! I also enjoy the relationships I have built in my first year as a mobile grooming business owner. My relationships with clients is very personal. I regularly get flowers, and a client recently gave me the very first peach off his peach tree.
Hudson: Freedom! I raised my family and did not have to ask off. I was able to pick up the kids at school if needed, and I didn't miss too many after-school activities. I even coached my daughter's basketball team for a few years. It also gave me the ability to make as much money as I wanted.
King: It's simple—the great income and the flexibility in work schedule. I typically worked four 12-hour days a week, grooming five to seven dogs each day. Within two years, I was no longer taking any new clients. The work load was much easier than a typical shop environment, because after the two-year mark, all of my clients were on a two-, four- or six-week schedule. If they didn't book in advance, they didn't get to stay on the list. When clients were on the schedule, the dogs were better behaved and in good condition. This provided a stress-free environment to work in. I knew how long I was going to be at each stop, so I could properly schedule. And one week of grooming paid for the entire month's expenses.
Leady: I love the freedom of coming and going. After building trust with each client, I am now able to go in with no one home, get the dog, take it to the truck, groom it, grab the check and go.
Pope: I like my freedom and being outdoors. I sometimes have lunch on the beach, or will stop at a store between stops. When my kids were small, I could pick them up from school; and the income helped put them through college.
What is/was your day-to-day like?
Hudson: It's peaceful! You have a regular schedule of dogs—which book one, two, four and six weeks—and you know exactly how much time it will take you to do each dog, so your day goes exactly how you schedule it to go. I have very few surprises, at least from my four-legged clients.
Leady: I groom anywhere from six to eight dogs a day. I have multiple dogs at one location, which makes for less driving time. I don't feel I need to do more dogs because my first week of the month pays for the whole month's bills. This alone helps create a stress-free environment.
Pope: My days are full of very caring clients. My clients normally have coffee for me in the morning. The schedule is very consistent because I am completely booked four days a week, working 12-hour days. I only take new dogs if someone refers them. Mobile allows me to be pickier than when I groomed in a salon. I typically only do small to medium dogs. Another great perk is I get gifts all year around.
King: It was based on the way I scheduled. I was always at my first stop at 9:00 a.m. I liked to give myself a two-hour window between appointments. I know that is a little longer than most mobile groomers recommend, but I really loved not being rushed. I also really enjoyed my work and spending time with each pet. Most days were pretty much a routine.
On average, 75 percent of the clients were not home. The owner left a check and I simply got the dog and started grooming. Some days were a little easier than others. When there were multiple dogs at one stop, I saved a ton of travel time. But everyday ended the same way: first, I returned missed calls, then I plugged the truck in, cleaned and restocked for the next day.
McNally: Because I am new, I am only doing four dogs a day, but I have done as many as seven dogs. My routing is still not perfect, so my day depends on drive time, as well as the size and condition of the dogs' coats. I also groom at a shop two days a week to continue to hone my skills. The shop that I am working and learning in employs several competitive groomers.
What are some of the challenges you face as a mobile groomer?  How do you overcome those challenges?
McNally: Being by yourself is a challenge, and being able to apply everything you know is not always easy either.
King: I found routing to be my biggest challenge when I started out. Sticking to a consistent area on a consistent day of the week was a game changer. The other thing I had to do was train my customers to keep their appointments. When I had everyone on a schedule and was completely booked, they would have to wait for their next appointment. I had no flex in my day to day operations.
Another obstacle in this part of the country is the amount of weather-related issues. It is more then just driving on bad roads. Many people in the north don't shovel their drives—they just have four-wheel-drive vehicles. Another issue is water freezing. I hated having to put space heaters in the truck to keep it thawed out. I ended up building a heated garage to keep my van in at night. It only needed to stay above freezing. I also had a lot of generator issues with my first truck, so my second had an inverter, which was way more dependable. It was also quieter, used less gas, required less maintenance and there were no fumes.
Leady: Winter is my biggest challenge. We get a lot of snow, and clients know I am coming and still do not shovel their driveway. I fell three times last winter. I also have to use space heaters, wrap pipes and stuff towels around the pipes to add insulation.   
Hudson: Even in Tennessee, weather is my No. 1 challenge, but I've missed very few appointments because of the weather. As far as the truck is concerned, you need to follow through every night. Do your normal cleaning, restocking and plug in, and stay thawed out using space heaters if needed. My weather issues are more road related. We get some snow and ice, floods where the roads were washed away, and things like that.
The other issue I had in the beginning was scheduling.  I now make sure I communicate to my customers how I operate my business. I tell them that I am booked out with no openings in my schedule. On the rare occasion that I have a cancelation, I can sometimes reschedule another canceled appointment, but again that is very rare. My customers know they need to stick to their schedule, or they will need to wait until their next appointment.
My other challenge is working and traveling to shows, seminars and workshops. I have put temporary help in my truck while I am on the road, at least to do baths and clean-ups until I return. But I plan and make sure everyone gets a groom prior to me leaving. This makes the transition seamless.
Pope: Where I'm located in the Carolinas, I may lose my cellular signal. This is an issue because my next client may have called to cancel, but I don't find out until I get there, or it is too late to reschedule a dog on the waiting list. The other issue with the losing cell service is that many of my clients look to me for advice. A lot of them have older dogs and the owners want answers ASAP. Unfortunately, I haven't found a fix for this issue.
The other issue is working alone and having large aging dogs that need a lot of assistance.  These days, I will just ask the clients for help. Some groomers will let their older clients go when they get too difficult to deal with, but I can't let go after a lifetime of caring for them.
What advice do you wish you had gotten before getting into mobile?
Leady: I wish I would have listened when I was told about the importance of mapping out areas. When building my business, I wasted a lot of time between stops, which could have been minimized if only I would have mapped my stops and stuck to it. It took time, but I do have all my customers mapped out into areas now.
Pope: I started small, out of necessity. If you don't have someone to build a unit for you, like my husband did for me, I would recommend buying a used van. You need to learn the business, both grooming and paperwork. So, get yourself a good education and know your area. Is there a demand for your services before you get started?
McNally: I felt very confident when I drove off in my new truck from Atlanta Pet Fair 2018. I started by taking every seminar and hands-on workshop I could. I attended Merry Field School of dog grooming and worked in two different mobile businesses. One was a start up, so I got to learn a lot about beginning a mobile business. The second mobile I worked in was an established business that was managed very well. I took a lot from both experiences.
I took my first client in July 2018, and I am steadily building my business. One smart thing I did was partner with a large veterinary clinic and an already established mobile grooming business. I get a ton of referrals from the veterinarian's office, but I get even more from the mobile groomer, who refers her overflow to me.
King: I learned from a certified master groomer, so I learned safe operating procedures and how to give the clients a premium groom for their premium charge. But giving a great groom is only part of the equation.
Learning how to groom is not enough. I needed a better understanding of demographic. What areas are worth my time? In rural areas, many people will not pay a premium price. So, are your services desired in the area you want to serve? Can you deal with the climate in the area you want to service? Extremes at both ends of the spectrum can add several challenges.
I am glad I worked in a salon for a few years to gain a lot of experience handling and restraining dogs. Working alone is challenging. You have no one to help lift or hold dogs. So, invest in the best restraint devices and equipment.
Hudson: The first thing I really wish someone would have pushed was, "Don't undersell yourself!" Always stick to your base price and don't discount multiple pets, because you are still doing the work. Another important part of grooming in general is learning your craft before making the investment. Over the years, I have noticed the successful mobile startups have attended a quality school or apprenticed with an experienced professional groomer.  They also gain a fair amount of experience working either in a shop or in a mobile unit for a couple years. Learning with a certified master groomer or a competition groomer seemed to give some an additional leg up. I also wish I had a better understanding of best business practices, as far as taxes, insurance and regulatory requirements. Don't take anything for granted!  PB
Chris Pawlosky is a Certified Master Groomer, professional handler, breeder, grooming show judge and successful pet store and grooming shop owner (The Pet Connection) since 1985. For 20 years, she served as national training manager for Oster Professional Products, where she developed new initiative educational material to educate at schools and conventions all over the world. Pawlosky is currently working with Judy Hudson to produce the Grooming Professors—a service through which the two industry veterans share their many years of grooming, competing, dog show conditioning and handling with groomers across the country via Facebook and through an interactive website where visitors can access webcasts and videos about everything grooming related.