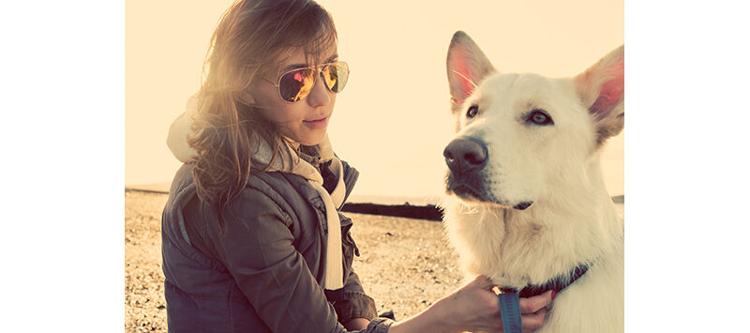 Despite a long association with its relative tetrahydrocannabinol (THC), cannabidiol (CBD) is now enjoying its time in the spotlight as the darling of health and wellness enthusiasts. Found everywhere from big-box retailers to luxury boutiques targeting affluent consumers, products that include CBD on their ingredient labels have found their way into the mainstream market. Beauty creams, muscle-soothing ointments, anxiety-reducing drops and vitamin supplements now include CBD, a sought-after ingredient for consumers seeking to optimize their health.
With a cultural shift that led families to view animals as important members of their households, consumers now take steps to ensure the health of their pets through the same, or similar, methods they would choose for a child. They are willing to invest in products that will yield the benefits they've witnessed in animals from other families or through their own experiences. Julianna Carella, founder and CEO of Treatibles, believes that over the last year, major progress has been made, as pet parents recognized the benefits of CBD and understood the need for quality.
"They are more inquisitive about the source, quality standards, truth in labeling, lab testing and access to results," she explains. "And, of course, they are witnessing the benefits. Pets that were unable to get onto furniture without assistance are now jumping up with ease; pets that were reactive on their daily walks are now enjoying the sights and scents without the anxiety."
As pet parents discovered the benefits from human CBD products, the negative stigmas surrounding CBD for animals have dissipated over the last 10 years. Shelby Finn, education manager for Pet Releaf in Littleton, Colo., explains that through using data from studies and trials, such as the company's most recent investigation into dog microbiomes, the brand is able to provide assurance to pet parents who are seeking new methods of optimizing animal health.
"Results showed consistent upward trends of healthy gut bacteria, as well as consistent downward trends in unhealthy bacteria, suggesting that CBD can benefit almost anyone's pup," she says. "This scientific data is a great start to building credibility for holistic supplements within a conventional veterinary and pharmaceutical space…"
While lack of Food and Drug Administration (FDA) regulations on pet CBD products has kept some veterinarians quiet regarding endorsement of these solutions, many consumers who shop this space rely on other resources for this information. Pet parents are willing to seek out veterinarians who are publicly supportive of the CBD-product segment or will recommend these solutions in a private setting.
"There has been nothing official on the vet side," says Jon Neveloff, partner at King Kanine. "We have some vet practices we speak to that don't want anything to do with it. Others know everything about it and want to carry it in their practices. They want to start working on alternative solutions rather than pharmaceuticals, and shots and cocktails."
Salon-Quality Products
Another segment of the pet industry that affords extraordinary opportunity for CBD is the grooming space. With the potential for anxiety to rise in pets, families and groomers are often faced with the challenges of calming animals during grooming visits.
Catering to the grooming segment is Ed Berger, CEO of Groomers Helper. He recognizes the passion his groomers have for their clients, yet he knows their concerns regarding personal safety while working closely with animals.
"Groomers are most petrified of either getting bitten by a pet or hurting a pet," Berger explains. "One of the reasons we are excited to work with grooming shops is that we know the people that sell for us have that incredible passion for the pets. They put that together with their belief that they are doing something good for the animals and they can make money from it, because the margins on it are significant."
A United Front
Despite the passage of the Agriculture Improvement Act of 2018, more commonly known as the 2018 Farm Bill, which declassified hemp—from which CBD is sourced—as a Schedule I narcotic, the FDA has not yet regulated CBD items. With neither guidelines nor regulations to reference, some consumers and veterinarians might bypass CBD products as solutions. For manufacturers of quality CBD products, Berger explains that FDA guidelines would be a welcome game changer.
"We know that everything we are manufacturing and selling will meet the most stringent of requirements, but regulation will take the garage bands out of the game," he says. "Everyone who is in a legitimate business looks forward to the day when there is good regulation on this and guidelines that you have to use to manufacture. That truly will open up the mainstream."
While clinical research used to be a hurdle for CBD products, that issue's started to change over the last few years. Ahead of the 2018 Farm Bill passage, the Agricultural Act of 2014 permitted certain state-regulated agriculture departments and academic institutions to study the cultivation of hemp.
According to Carella, major academics, such as Colorado State University's Dr. Stephanie McGrath, began reporting on the efficacy of CBD products to improve the health of dogs and cats a few years ago. In July 2018, McGrath reported 89 percent of dogs with epilepsy that were studied experienced a reduction in the frequency of seizures following CBD treatment.
"The other study was on dogs with osteoarthritis," Carella continues. "In August 2018, [McGrath] reported that there was a significant reduction in pain and improved functional performance using 2 mg of CBD, two times per day. Another study—a collaboration between Colorado State University, Cornell University and the University of Florida—published a report in October 2019 confirming the safety of CBD for dogs and cats over a 12-week period."
Despite the increased presence of these products on store shelves, the category still faces issues such as nonexistent government regulations and misguided public opinions. Finn explains that experts in this space remain dedicated to dispelling these myths.
"The stigma of CBD that we have gathered over the years was 'if it is cannabis, it must be psychoactive,'" she says. "This mindset has dwindled over the past few years as CBD has become a common household conversation. [Regulation] is where the market is headed. I believe real creativity will spark when there are guidelines in place that will deem what a safe, sound, quality product should look like and if it is legal."
While the effects of CBD do not affect the mental processes of pets, the quality, concentration and delivery methods of these products can increase the ability of an animal's body to properly function and optimize quality of life. For this reason, Neveloff is concentrating on pet comfort through quality ingredients and achieving results quickly.
"If we can get into the system faster and help pets as quickly as possible, it can only benefit them," he says. "If we are going from a 10 percent absorption rate, which results in thousands of reviews where people are saying, 'My dog wasn't walking, but is now jumping all over the place,' to an 80 percent absorption rate, it's a game changer." PB