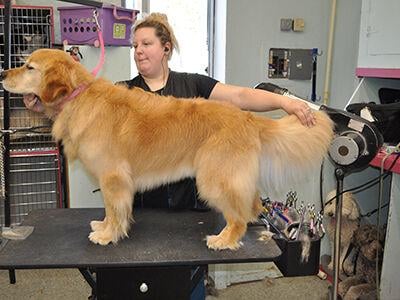 There has long been debate about cutting Golden Retrievers' coats, and we try to educate our clients as much as possible about all sides of the argument. Still, many owners have made up their mind and want their dogs shaved down. In these cases, we compromise and use a snap-on comb and shears to do what we at our shop call the Golden "Teddy Cut." 
This month's subject, Rory, has been groomed at our shop for eight years.  During colder times of the year, he is kept in a traditional Golden trim, but Rory is a big swimmer and enjoys a short 'do during warmer months. When we catch up with Kat—a longtime coworker of mine who is performing this groom—Rory has already been washed, dried with a high-velocity dryer and set under a room-temperature blower.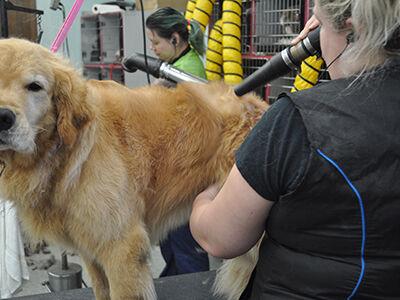 Step 1: Finish Drying
Use a high velocity dryer to blow out excess hair and damp spots.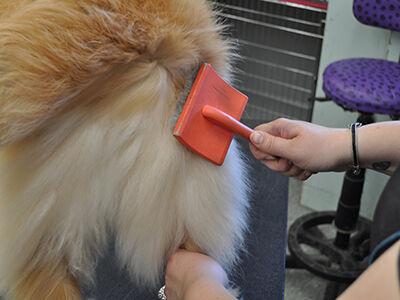 Step 2: Remove Dead Coat & Detangle
Using a slicker brush and undercoat rake, move through the coat to make sure the coat is dry and tangle-free and all dead coat is removed.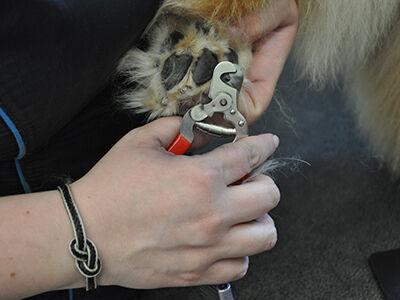 Step 3: Trim Nails
Clip the nails and file smooth.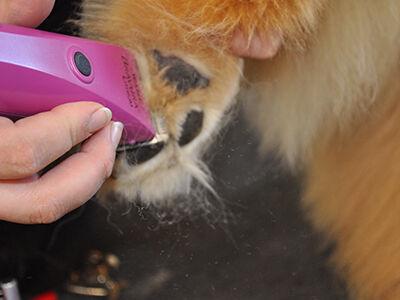 Step 4: Trim Pads of Feet
Clip the pads of the feet with a #30 blade.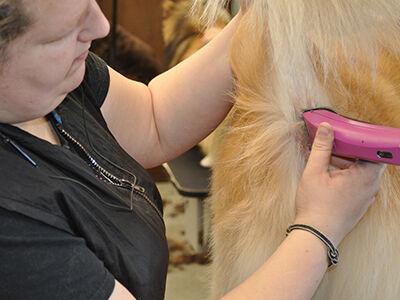 Step 5: Sanitary Trim
Clip sanitary areas.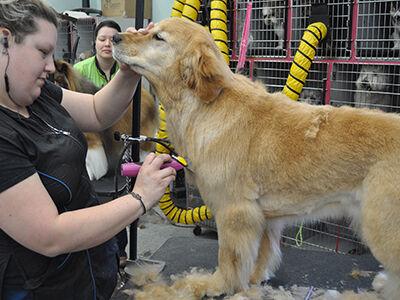 Step 6: Clip Body
Using a size "O" snap-on comb, clip the entire body of the dog, leaving the back of the front and rear legs, which will be scissored.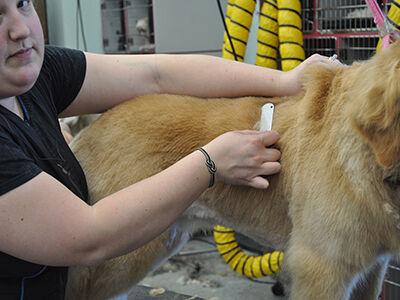 Step 7: Blend Clipper Lines
Use a carding knife to help blend any clipper lines.
Step 8: Trim Tail
Use curved shears to trim the tail to the desired length.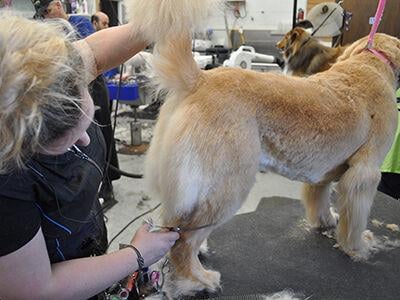 Step 9: Trim Rear Legs
Scissor the back of the rear legs or "pants." This keeps the natural shape of the Golden Retriever's coat.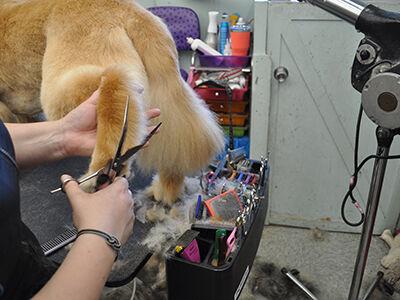 Step 10: Trim Hocks
Trim the hock hair into a half-moon shape.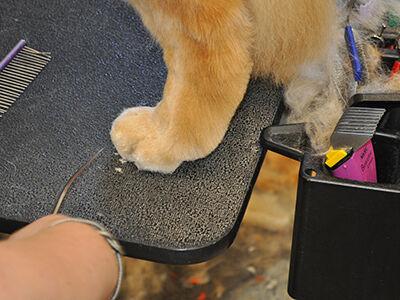 Step 11: Trim Rear Feet
Trim nice tight cat feet, using a combo of curved shears and thinning shears.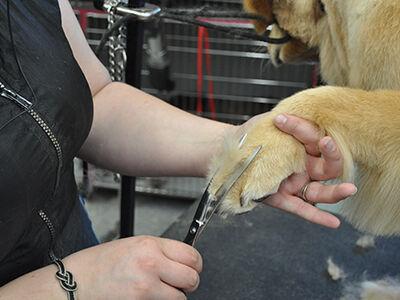 Step 12: Trim Front Feet
Trim the front feet into compact cat feet.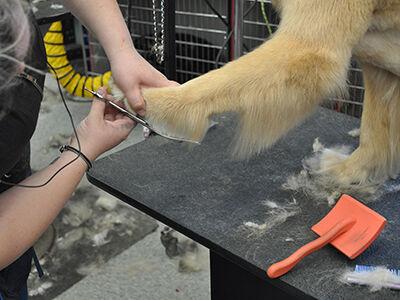 Step 13: Trim Front Legs
Trim the front legs from the foot to the body. Rory had some work done at the vet and the hair is too short to blend, so we trim the hair as if it was intact.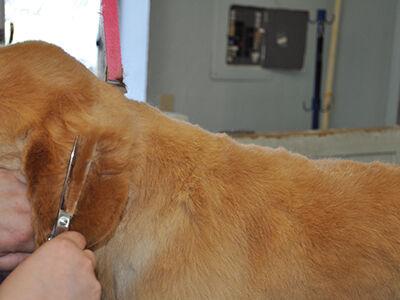 Step 14: Trim Around Ears
Trim the hair around the ear leathers and use thinning shears on the outside of the ears. The snap-on comb used on the body has already clipped the hair under the ear tight.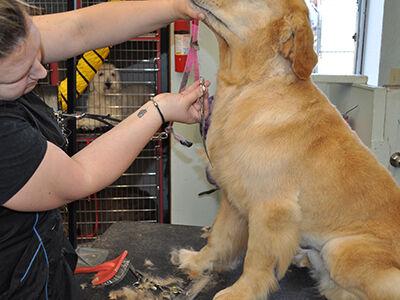 Step 15: Finish Groom
Look the dog over, trimming and blending any stray hairs.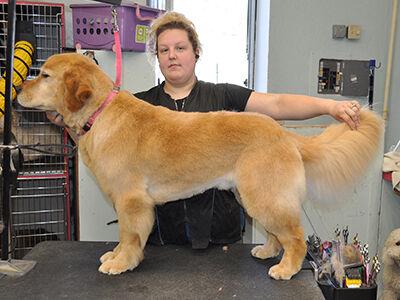 Professional groomer Anne Francis is a grooming competitor and speaker. She works at  The Village Groomer in Walpole, Mass. Is there a breed or cut that you'd like to see featured in the Grooming Table? Send your suggestions to mkalaygian@petbusiness.com.