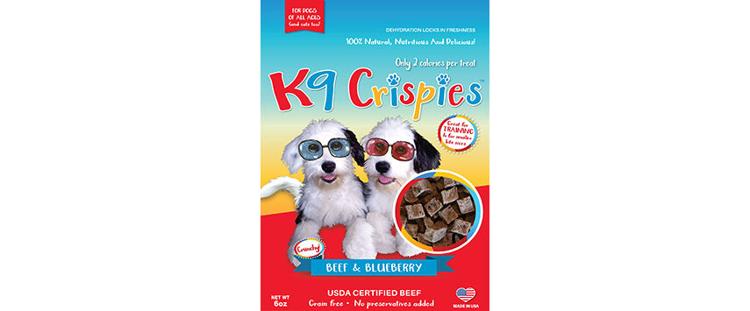 After opening the Holistic Pet Cuisine pet store in Boca Raton, Fla., you began manufacturing treats, and then supplements, for pets. What inspired you to expand you focus to include manufacturing? Holistic Pet Cuisine is a labor of love due to the loss of our pet Cuddles during the major pet food recall in 2007.
After a few years of being in the business, we saw a need to help pet parents find a way to assist their dog through natural and healthy supplements and treats. Our first idea was to create a pet supplement for dogs and cats. Although the marketplace had a multitude of supplements, there really was nothing that was a total and complete pet supplement that included probiotics, enzymes, milk thistle, quercitin and 40-plus ingredients for dogs.
The choices for pet parents can be very confusing if they are not educated in the world of pet supplements. My goal was to simplify the ingredients and make it a complete and necessary formula to help assist in keeping our canines and felines strong and healthy throughout their lives.
Allergies play a huge role in how our canines are feeling on a daily basis. K9Biotics will reduce the allergic response and remove the histamine that is causing the allergy.
In addition, I found that the influx of monthly flea, tick and heartworm preventatives can suppress the immune system and prevent our pets from living a strong and healthy life. Currently, our K9Biotics pet supplement is offered and suggested by veterinarians and specialty pet stores throughout the country. We have received a trademark on K9Biotics.
Our K9Crisps cat and dog treats evolved from the need to supply our puppies, adult and senior dogs with a treat that will provide simple and healthy ingredients. Our dog treats are single protein and chock full of nutrition.
How did your experience in retail help shape your approach to formulating and producing high-quality products? Our experience in retail helped educate us about the needs of our clients. We saw our clients were so frustrated with the lack of information about heathy pet products that it was the right time to start a wholesale line. We wanted to help educate these pet parents that needed the support to help keep their animals remain strong and healthy.
Tell us about the K9 Crisps treat brand. What products are included in this line? What makes these treats stand out in the marketplace? Our K9Crisps treat line is a line of treats that focus on specific dog's requirements. Our K9Crispies provide dogs with additional urinary, digestion and antioxidant benefits with every bite. Our K9 Crisps and K9 Crispies use protein sourced in the U.S. and are produced in a FDA-inspected plant. Our bags are made in the U.S. and carcinogen free. We are coming out with four new treats for Global 2020!
Tell us about K9 Biotics supplements. How do these products contribute to the health and well being of pets? Most exciting are the testimonials that speak volumes to how K9Biotics is working.
K9Biotics provides your dog with probiotics, enzymes, milk thistle as well as 40-plus antioxidant rich super foods, extracts and concentrates, including organic super greens, phytonutrients, organic fruits and vegetables, and soluble fiber. Our product is non-GMO and rich in nutrients. K9Biotics is gluten, corn, wheat and soy free. K9Biotics will replace all your vitamins, probiotics and added supplements. Most dogs on monthly flea and tick preventatives have a compromised immune system. Our product will help boost the immune system daily.
Beyond offering high-quality products, how does your company help retailers drive sales? What types of sales and marketing support do you provide for pet stores? We know the importance of driving sales, and because of that we promote and supply samples to all our customers for their retail stores. We continue to offer samples for the stores to give out to their clients. We believe in advertising and we promote stores that are currently using social media—Instagram and Facebook.
What does the future hold for Holistic Pet Cuisine? Do you have any products in the pipeline? We are getting ready for Global 2020 in a huge way. We will be launching four new treats for dogs and cats. All retailers will be going home with a full-size sample of our treats, so they can sample them out to their clients.
Our national advertising program continues in 2020 with the major pet related publications, such as Pet Business Magazine. We continue to attend and exhibit at all pet-related conventions, such as Global Pet Expo 2020 and Super Zoo 2020.
Holistic Pet Cuisine, our retail brick and mortar store, is expanding into "meals to go prepared food." Our manufacturing arm is expanding globally to be offered at retail in the European and South American markets.  PB