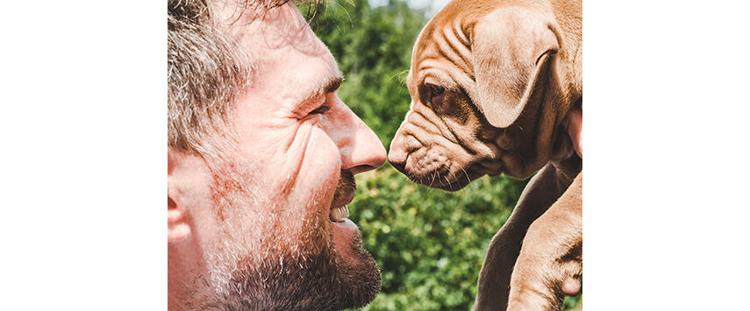 Supplements have grown beyond just a one-size-fits-all vitamin. Available in a wide range of forms with a variety of ingredients, these health aids are tailored to address specific aspects of pet wellness. With the supplement category bigger than ever, it's even more urgent that retailers understand which products can best help their customers.
"Supplements are a 'trendy' topic, so it's easy to be confused by what's available," says Brittany Green, platform manager at Tomlyn Veterinary Science.
Part of why the supplement craze has grown is because pet parents have become more invested in their animals' care and well being.
"As dogs and cats are living longer lives, more conditions tend to appear," continues Green. "With the support of proper diet and exercise, supplements can help make that life fuller and more meaningful."
Tomlyn, based in Fort Worth, Texas, offers a whole host of wellness aids with each one tackling a different issue such as urinary health, digestion, immune support or joint health. Two standouts for the company include its High Calorie Nutritional Gel and Hairball Remedy. Its products are approved by the National Animal Supplement Council (NASC).
"We provide supplements backed by science and solutions," notes Green.
The company also just launched two new product lines at SuperZoo 2019: Urinary Tract Health and Loose Stool Remedy – Firm Fast.
"These products address problems that aren't the most fun for the pet or pet parent to deal with," Green explains.
Urinary Tract Health helps keep the urinary tract healthy and free from bacteria and can be used for both cats and dogs. Firm Fast addresses occasional loose stools caused by environmental or dietary changes. Its main ingredients are kaolin and pectin to absorb excess water and soothe the intestines, while the added probiotic helps repopulate good bacteria in the gut.
In addition to addressing physical health, Tomlyn also looks to improve pets' emotional well being.
"There are also behavior supplements available to help keep a pet calm and focused during stressful situations such as traveling, fireworks, unexpected guests or new household additions," continues Green.
Emotional Support
Earth Animal's Susan Goldstein believes this focus on emotional health is becoming more prominent in the supplement category.
"I don't think people realize that if the emotions are out of balance, everything's interconnected in the body and that can really throw off the immune system, causing disease," says Goldstein.
Headquartered in Southport, Conn., Earth Animal offers two supplements that treat emotional stress. Calm Down is an herbal remedy that targets on-the-spot anxiety. It counts chamomile, passionflower and lemon balm among its ingredients. Emotional Balance Drops help treat chronic anxiety and are made with echinacea and other herbs. Both supplements are meant to be natural alternatives to medication.
"The veterinary-prescribed tranquilizers all have side effects and they all reduce the animal's ability to focus," says Goldstein. "I'm sure dogs and cats don't appreciate that."
The company also offers Daily Health Nuggets, a supplement designed to support a pet's overall wellness. The chews are cold-pressed, allowing them to retain 100 percent of their available nutrients.
Earth Animal has even expanded its natural supplement offering to include products made with CBD.
"There's a lot of misconceptions in the industry about what's good, what's bad, what is CBD," says veterinarian Dr. Bob Goldstein, Susan Goldstein's husband and co-founder. "We believe that it's important for the consumer to understand what the real true CBD is."
The company's Nature's Comfort Zen products are made with full spectrum hemp that's organically grown without chemicals or pesticides. They help treat inflammation, anxiety and nausea as well as other conditions.
Available for both cats and dogs, these CBD products come in two forms to give pet parents options for administering them. Zen-Tabs can be taken orally, while the Zen-Pen is a transdermal gel pen. It can be pressed to the inner skin of a pet's ear, allowing for the CBD to be absorbed quickly.
"We put it in a form that makes it really easy for the pet parent to give to the animal," says Dr. Goldstein.
Like Earth Animal, Pet King Brands manufactures health aids that don't have to be administered orally. Its ZYMOX product line deals with ear health as well as itchy, problematic skin.
"ZYMOX Ear Care products provide relief from problems such as smelly, dirty or infected ears," says Debra Decker, director of marketing for Pet King Brands.
The ZYMOX Skin Care line includes a Shampoo, Leave-on Conditioner, Topical Cream and Topical Spray to gently calm hot spots and skin suffering from allergic reactions.
Located in Westmont, Ill., Pet King Brands recently celebrated its 20th anniversary. Its other major product line is called Oratene Brushless Oral Care, which offers oral gels and water additives that soothe inflamed gums and treat mouth dryness.
Made in the USA, both ZYMOX and Oratene products use gentle ingredients and enzymes to promote pet health. Pets aren't at risk of developing resistance to enzymes the way they can with antibiotics.
In promoting supplements and health aids, Decker says retailers can create a remedy section in their stores. Pet King Brands even offers product displays designed with a pharmacy in mind and hang tags that include information about the products' benefits. She recommends filling this remedy section with products that have veterinarian recommendations, address various health issues and don't use harsh ingredients.
"Pet parents have a myriad of needs when it comes to products for their pet's health and providing these products in one stop is a great convenience," says Decker. "It's not enough though to just have options at their favorite retailer—they have to be the right options."
Similar to Pet King Brands, Vetericyn got its start in offering a holistic array of health aids. The Rialto, Calif.-based company manufactures wound, skin, eye and ear care products, but its latest innovation is ALL-IN, a life-stage supplement for dogs.
This new supplement comes in Puppy, Adult and Senior. Each one is formulated to meet the unique challenges of each age group, but all of them provide complete nutritional support for digestive, cellular, bone, joint, cardiovascular, mental and immune health.
"ALL-IN targets a dog's vital systems with the perfect amount of nutrition. Nothing less. Nothing more," says Geoff Hamby, director of marketing for Vetericyn. "It's everything a dog needs to support areas essential to their health—all in one delicious tablet."
By having the right balance of ingredients tailored to dogs' specific health needs, ALL-IN maximizes the potential for nutritional absorption.
"The issue with that is dogs can only absorb so much supplemental vitamins and minerals," explains Hamby. "The rest just passes through as waste. Same is true for humans by the way. Even worse, this approach can lead to overdosing and toxicity.
Diving into the supplement category was a no-brainer for Vetericyn. The family-owned company is committed to promoting innovative pet health products backed by science and improving animal wellness.
"Our goal is to empower animal owners to help their pets heal and be happier and healthier," says Hamby.
By offering a broad selection of supplements and understanding their benefits, retailers can achieve this goal, too.  PB