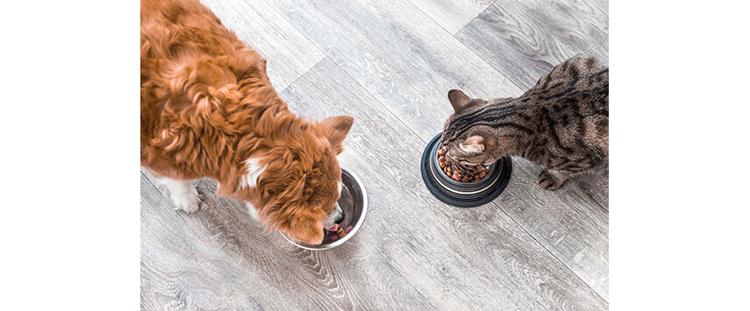 Don't call it a comeback; grain-inclusive foods have been here for years. Sure, their sales may have taken a hit when grain-free stepped into the spotlight, but the public pendulum is now swinging the other way. 
Consumers are realizing that there's nothing inherently "bad" about grains—some just aren't as healthy as others. Ingredients such as corn and wheat have tarnished the good grain name and given customers the idea that their pets are better off without all grains.
"Grain-inclusive diets were demonized for years," explains Bryan Nieman, brand director for Fromm Family Foods. He adds that these days, manufacturers are relying on higher-quality grains, such as rice, oats, quinoa, rye and barley.
Despite the bad press, certain grains are an excellent source of vitamins, minerals, energy-packed carbohydrates and fiber, explains David Fedorchak, vice president of R&D and procurement for PetGuard. He adds that some grains, like quinoa, are an excellent source of plant-based protein.
Recently, "ancient grains" have become more popular as they harken back to a time when food was simpler and less processed. Even the term itself is surrounded by an air of exclusivity. So, what exactly enables a grain to boast this classification?
"Ancient grains are unofficially defined by the Whole Grain Council as grains that are largely unchanged by selective hybridization and genetic modification over the last several centuries," explains Heather Acuff, product development manager for Nulo Pet Food. "The key differences between ancient and modern grains are seen in crop yield, crop hardiness, genetic diversity and nutritional composition. Ancient grains, such as millet and spelt, also tend to be novel to most pets, so [there] may be less chance of pre-existing allergies to ancient grains compared to conventional grains."
As these grains have stood the test of time, they can be used to diversify an animal's food bowl.
"Variety is the spice of life, and ancient grains are another tool in the 'nutritional toolbox' to create dietary options for pets," explains Dr. Jennifer Adolphe, nutrition manager for Petcurean. "They will also be non-GMO, which many people view as important."
One of the biggest reasons cited for switching an animal to grain-free foods is that the pet didn't respond well to a grain-inclusive diet. David Yaskulka, CEO of Nature's Logic, explains that ancient grains—like millet—can actually help dogs who are highly-sensitive and/or allergic to corn, wheat or rice thrive.
As impressive and nutritionally-advanced as ancient grains are, the term itself is somewhat misleading.
"Ancient grains are more nutritious compared to refined grains, but lots of common grains are ancient grains," explains Kate McCarron, top dog at Portland Petfood Company. "As always, variety is important in the diet; I would recommend to look at the processing of the grains, which can impact the nutritional value." 
On the Market
It's inevitable that retailers will encounter consumers who are buying into the "dangers" of grain-free food and are just looking to grab the first grain-inclusive bag of food they see. Though playing to consumers' fears can turn an easy profit, it's a risky precendent to set.
There's a seemingly endless stream of options with a lot of overlap from company to company. When weighing which options they'd like to carry, retailers need to consider the differences between commodity grains and ancient grains, calculate carb levels in the different foods and learn what is or isn't in the first five to six ingredients, explains Acuff.
Another thing to keep in mind is that grain inclusive is just a buzzword; having it on the label doesn't necessarily speak to the quality of the food itself. Helping customers find the right brand goes beyond just finding out the recipe's ingredients; a brand's reputation, longevity and processing methods can speak volumes to its products' quality.
"We've seen quite a few new grain-inclusive diets enter the market recently," says Yaskulka. "We'd like to see retailers be patient and do their research before recommending 'Johnny come lately' grain-inclusive diets." 
Ultimately, when deciding on what food to carry in stores, retailers should make sure that, "all the ingredients in the bag balance one another, and that the recipe is formulated by a qualified pet nutritionist," says Adolphe. 
Keeping this in mind, a knowledge of the full benefits grain-inclusive diets provide is an invaluable tool to keep in the arsenal.
"[Retailers] can explain to dog owners that a moderate amount of grains can add healthy benefits to their pet's diet and enhance a recipe's appetite appeal for those who own cats," says Fedorchak. "Sales associates can also explain that some grains are more nutritious than others and steer the customer to the right brand."
In order to ensure the consumer is walking away with the best product for their pet, Anabel Immega, trade marketing manager for Petcurean, recommends that retailers and associates ask questions that include why the consumer is looking for a new brand and what the pet was eating before; if the change was vet-recommended; how often the pet's diet changes; the pet's age, size and breed; the pet's activity level; if the pet needs to lose, gain or maintain weight; if the animal has any food sensitivities, allergies or other health issues; and the pet's pickiness.
She highlights the increasing awareness consumers have about their pet's food, emphasizing that they've most likely already done the research themselves.
"In many instances, they've created a short-list of options before they even walk in the door, so the most crucial way a retailer can have an impact is with staff that is well educated and passionate about their products—and pet nutrition in general—to help guide consumers to the final decision," Immega explains.
The right approach to merchandising and displaying grain-inclusive foods is a matter of preference. There's something to be said for creating a section dedicated to grain-inclusive items, but it's also beneficial to group these foods generally by brand, ingredients and/or even manufacturing methods. Of course, these sections should be called out with a variety of visual tools to draw customer attention to different promotions or products the store may want to focus on, says Nieman.
Even though grain-inclusive diets are quickly becoming hot ticket items, retailers have to make sure that they're not just pushing a sale—they need to ensure that shoppers are going home with the most appropriate option for their pet.
"The most important thing for a pet parent is to find the right digestive match for your pet," says Nieman. "If grain-inclusive is your chosen diet, then it's important to seek out a food that uses high-quality grains, such as rice, oats and barley, and does not include ingredients like soy and corn."  PB