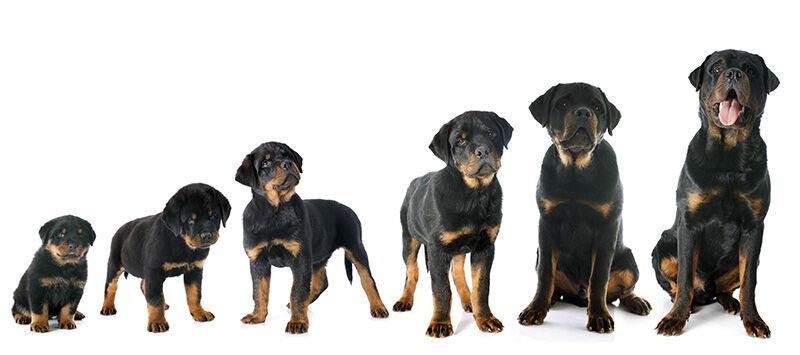 It has been a busy year for the pet industry's chain retailers.
TOP 25 PET RETAILERS LIST
1. PETSMART
Territory: U.S. & Canada
Stores: 1,656 (approx.)
Phoenix, AZ
petsmart.com
2. PETCO
Territory: U.S. & Mexico
Stores: 1,482 (approx.)
San Diego, CA
petco.com
3. PET VALU*
Territory: Canada & Mid-Atlantic, Northeast & Midwest
Stores: 945 (approx.)
Markham, Ont., Canada
petvalu.com
4. PET SUPPLIES PLUS
Territory: East Coast, Midwest, TX, CA
Stores: 456
Farmington Hills, MI
petsuppliesplus.com
5. PET SUPERMARKET*
Territory: Southeast, CA & NV
Stores: 214 (approx.)
Sunrise, FL
petsupermarket.com
8. PETLAND
Territory: U.S., Canada & Mexico
Stores: 122
Chillicothe, OH
petland.com
9. WOOF GANG BAKERY
Territory: NV, TX, TN, NC, GA, FL, NJ, KS, SC, VA, CT
Stores: 116
Orlando, FL
woofgangbakery.com
10. BENTLEY'S PET STUFF**
Territory: IL, MO, MN, WI
Stores: 93
Lincolnshire, IL
petstuff.com
11. HOLLYWOOD FEED
Territory: TN, TX, AL, AR, MS, SC, FL, GA, IN, KY, LA, NC, OK
Stores: 91
Memphis, TN
hollywoodfeed.com
14. BOSLEY'S BY PET VALU*
Territory: Canada
Stores: 71 (approx.)
Richmond, BC, Canada
bosleys.com
15. MONDOU
Territory: Quebec
Stores: 67
Quebec, Canada
mondou.com
19. MUD BAY
Territory: WA, OR
Stores: 54
Olympia, WA
mudbay.us
20. KRISER'S***
Territory: IL, So. CA, CO, TX, VA
Stores: 48
Chicago, IL
krisers.com
21. CHUCK AND DON'S PET FOOD***
Territory: MN, CO, WI, KS
Stores: 45
Mahtomedi, MN
chuckanddons.com
22. EARTHWISE PET SUPPLY****
Territory: CA, NM, KS, TX, OH, FL, SC, GA, NJ 
Stores: 40
Canby, OR
earthwisepet.com
23. PET DEPOT
Territory: U.S., Canada
Stores: 34
Glendora, CA
petdepot.net
24. CONCORD PET
Territory: DE, PA, NJ, MD
Stores: 29
Wilmington, DE
concordpet.com
Total # of stores, as of March 1, 2019: 6,286
*Pet Valu, Pet Supermarket and Bosley's by Pet Valu are owned by Pet Retail Brands, which also operates 19 Paulmac's Pets stores in ON & NS, Canada; as well as 17 Total Pet Stores and 8 Tisol Pet Nutrition & Supply Stores in BC, Canda.
**Bentley's Pet Stuff also operates 4 Muttz stores in CO, Green Pawz in MI, Natural Pet Market in IL and Pooch n Pawz in GA
***Kriser's and Chuck and Don's are owned by Independent Pet Partners, which also operates 24 Natural Pawz stores in Texas, 7 Espeically for Pets stores in MA, 17 Pet Life stores in ME and NH, and 8 bark! Positive Petfood stores in MD.
****Earthwise's parent company operates 19 Nature's Pet Market stores in OR and WA.
With carefully curated product selections and a strong focus on service, these businesses continue to find themselves well positioned for growth, even in the face of mounting competition from mass, grocery and especially online retailers. And grow, they have. The chains that comprise the latest edition of Pet Business' Top 25 Retailers list added a combined 137 stores over the past 12 months.
But that is nothing new for North America's premier pet specialty chains, which have been growing steadily for more than a decade. In fact, the number of stores represented in the Top 25 Retailers list has grown an incredible 81 percent since 2009, going from 3,464 to 6,286 stores.
Even more impressive is that this growth has continued even as a number of chains—like Complete Petmart (32 stores in 2009), Jack's Aquarium & Pets (27 stores in 2009) and Superpetz (25 stores in 2009)—have fallen by the wayside over the years. That's because they've been replaced by rising stars that were not on the list 10 years ago, such as Woof Gang Bakery (No. 9 with 116 stores), Bentley's Pet Stuff (No. 10 with 93 stores) and Hollywood Feed (No. 11 with 91 stores), to name just a few.
Of course, the growth of the chains that have consistently been on the Top 25 Retailers list has also helped. For example, PetSmart and Petco have each added more than 500 stores (519 and 532 stores, respectively) since 2009, while Pet Valu has added nearly as many (482 stores). Notable store count increases among other chains that have been members of the Top 25 list for the past decade include Pet Supplies Plus (+231), Global Pet Foods (+108), Pet Supermarket (+99), Bosley's (+54), Mud Bay (+37), Chuck & Don's (+30) and Pet Food Express (+28).
While there were no additions or subtractions to the Top 25 Retailers list this year, there were some notable position changes. Hollywood Feed, for example, moved from No. 13 to No. 11 on the strength of 25 new store openings, while Earthwise Pet Supply jumped from No. 24 to No. 22 with the addition of 10 stores.
Similarly, Woof Gang Bakery moved up one spot after adding 16 stores over the past 12 months, including four that opened already in 2019. At the same time, according to president Paul Allen, the Woof Gang Bakery chain has seen system wide store sales increase by 21 percent.
One retailer that did not fare quite so well over the past year is Petland Discounts (No. 12, with 78 stores). In fact, this chain may not be part of the Top 25 Retailers list much longer as, after the death of its founder and owner Neil Padron, the company filed notices with the New Jersey, Connecticut and New York Departments of Labor notifying them of impending store closings and resulting staff layoffs. At press time, it was still unclear whether Petland Discounts would, in fact, shutter all of its stores—a process that could begin as early as this month—or if it might be saved by an eleventh-hour acquisition.
Big Changes for the Big Boxes
PetSmart and Petco were, once again, No. 1 and No. 2 on this year's Top 25 list, with approximately 1,656 and 1,482 stores, respectively. However, the growth experienced by the two big boxes over the past 12 months was markedly more conservative than in years past. While PetSmart added a net total of 48 stores (versus more than 100 in 2017), Petco added a net total of 10 stores (versus 39 in 2017).
Although many industry experts are quick to point to the increasing impact of online sales as the main reason for the big boxes' scaled back growth, it is likely that major leadership changes played at least some role in slowing their expansion. In the middle of the year, both companies appointed new CEOs from outside the pet industry, with PetSmart hiring J.K. Symancyk away from Academy Sports + Outdoors and Petco luring Ron Coughlin away from his role as president of personal systems for HP Inc.
That is where the similarity between developments at the two big-box pet store chains ends, though. For PetSmart, the narrative over the past year has largely been dominated by ongoing issues with the health of pets in its grooming salons, as well as fights with creditors over the $8 billion of debt that the company built through a leveraged buyout in 2015 and the acquisition of Chewy.com in 2017.
The news coming out of Petco, on the other hand, has been more positive, thanks to the introduction of its new service-heavy PetCoach store concept and announcement that it plans to stop selling food and treats containing artificial colors, flavors and preservatives for dogs and cats by May 2019.
Still, it hasn't been all sunshine and roses for Petco. In January, the company announced that it is shuttering its Drs. Foster & Smith online business. It is just the latest development in Petco's ongoing struggle to build a winning approach to internet retailing—a struggle in which the company has seemingly turned a corner.
"Our digital business has grown by double digits," Coughlin said in an interview with Pet Business in late 2018. "Would I like it to be triple digits? Sure, but it's growing and we've come up with important offers—like buy online, pick up in store, ship to store and repeat delivery—that are resonating with customers."
A Major New Player
While the story of the big-box heavyweights has been compelling, the biggest story coming out of the pet specialty channel over the past year has to be the emergence of a major new retail player—Independent Pet Partners (IPP).
Founded by three veteran pet industry executives—Jeff David, Mike Foss and Ted Root—the private equity-backed organization has spent the better part of the past two years acquiring some of the industry's leading retail banners. This includes Kriser's Natural Pet (No. 20, with 49 stores), Especially for Pets, Pet Life, bark! Pawsitive Petfood, Whole Pet Central, Natural Pawz, Dogma for Pets and, most recently, Chuck & Don's (No. 21, with 45 stores). As a result, IPP now operates approximately 160 stores in 12 states and Washington, D.C.
It's not just stores that IPP has been acquiring as it has expanded its reach across the U.S., though. Along the way, the organization has also brought some of the brightest minds in pet retailing into the fold, including Kriser's Natural Pet founder Brad Kriser, who serves as chief education officer; Especially for Pets founder Michael DiTullio, who spearheads East Coast store openings; and Chuck & Don's chief financial officer Tom Murphy, who is now CFO of IPP.
Central to the IPP retail model are services such as grooming, training, daycare and wellness clinics—offerings that IPP founder and managing director Mike Foss says give the company's stores a decided advantage over online competitors.
"In a world where ecommerce penetration is growing in every retail category, services are an element that the Chewy's and Amazon's of the world haven't figured out how to disintermediate yet," Foss said in an exclusive interview with Pet Business in 2018. "They are important for maintaining strong, loyal relationships with customers…"
Also important to IPP's growing stable of retail chains is a level of customer relationship management and data analytics resources that these chains likely would not have access to on their own.
"With the way that technology is advancing, the new ways to market and new tools to manage their business, most independents don't have the capital to invest as much as they need to in order to remain competitive," explained Foss. "Even if they had the capital, they generally don't have the skill base to be able to become experts in areas like hardcore data analytics or customer relationship management tools, so it's going to be a growing challenge for them."
While IPP has already built an impressive presence in the pet specialty channel, expect to see the company continue its expansion with a mix of new store openings and additional acquisitions, both large and small.
"If you're entering a new market, you tend to like to acquire bigger entities," Foss explains about the company's approach to acquisitions. "But when you're already in a market and you're trying to build the right kind of density, it makes sense to do some tuck-in acquisitions to get strong retailers that exist in strategic parts of that market."
A Different Animal
Petland (No. 8 with 122 stores) may have fewer locations in North America than it did a decade ago, when it operated 184 stores across the U.S. and Canada, but its international growth has been gaining impressive momentum.
"Like any other global brand, our international growth has accelerated over the past five years," says president and CEO Joe Watson, noting that Petland is the largest retail chain in Brazil. "People all over the world love pets, and we expect to see continued growth around the world over the next five years."
Aside from its international presence, what sets Petland apart from a majority of the other pet store chains on the Top 25 Retailers list is the fact that it actually sells pets, not just pet products. According to Watson, this has been a decided strength of the chain in today's hyper-competitive marketplace.
"We see pet supply retail in America has grown so much that manufacturers are finding new, non-traditional retail outlets to sell their products," he says. "Today, it's not surprising to see pet supplies at the local gas station, supermarket, discount merchant or even the airport.  When you add Chewy and Amazon to this equation, the future of true pet specialty is frightening.
"At Petland, we made the decision to separate ourselves from much of that activity and launched our private label product lines.  But our biggest point of differentiation is our focus on introducing the human-animal bond to pet owners around the world.  While much of the pet industry has turned away from being a destination location for new pets, Petland has doubled down on this part of our business and we've seen a great return on that decision."
Still, being in the business of selling pets does come with some formidable challenges. For example, animal rights groups have convinced a number of local and even state governments to ban the sale of some pets. It is a trend that Watson says will ultimately have a negative impact on the very animals it is meant to protect.
"Activists have convinced law makers to believe backyard breeders, hoarders and internationally-trafficked pets is a better option for families than federally regulated and inspected sources," he says. "Pet sale bans promote inhumane conditions for animals and punish the responsible breeders who put animal welfare first and are constantly raising their standards. Unfortunately, we as an industry have yet to figure out how to combat the activist narrative. It's frightening because now we are seeing bans for rabbits, guinea pigs and even goldfish. There is a lot at stake for the entire industry."
Despite challenges like this, Petland continues to prove that it has a winning retail model—one, in fact, that was recently Entrepreneur Magazine's Franchise 500 list, and for good reason. According to Watson, the chain marked its twenty-fourth consecutive quarter of double-digit same store sales growth.
"This amazing growth, at a time other pet specialty retailers are seeing flat or declining sales, tells me the public supports our business model," he says.
Gaining Momentum
PetPeople (No. 18, with 59 stores) is another retail banner that has long been a fixture on the Top 25 Retailers list. However, its consistent presence may be somewhat deceiving. That's because the PetPeople that was one of the Top 25 Retailers when Pet Business began compiling the list isn't completely the same company that is on the list today.
Originally founded in San Diego in 1993, PetPeople expanded into Columbus, Ohio, in 1997. However, affiliation between the West Coast and Midwest divisions was severed when the Columbus stores were sold to Michael and Trish Elkind in 2000.
While the West Coast PetPeople was acquired by Petco in 2012, the Elkinds expanded their chain throughout Ohio before setting their sights beyond the confines of The Buckeye State and into Michigan, Indiana, Illinois, North Carolina and Florida. That expansion has accelerated in the past few years and now includes a move into Georgia this year.
"Our growth has definitely picked up over recent years," says Trish. "We opened 12 stores last year, and our plans are for another 17 in 2019. We are in the process of filling out our office staff to support increased growth and expect another 25-plus stores in 2020."
At first blush, the jump from the Midwest to the East Coast might not seem like the obvious expansion track for a pet store chain. However, according to Michael, there were strategic reasons for the way that PetPeople has grown.
"We were [originally] limited to east of the Mississippi, so it was natural for us to head a little further south and east," he says, noting that he and Trish decided to jump over good markets like Louisville, Lexington and Nashville because they were already full of strong competitors. "We felt that the Charlotte and Raleigh, N.C., area didn't have as much competition and was a better and quicker opportunity for us to own the market. And over the years, we've moved even further southeast."
Now that their expansion is no longer limited to east of the Mississippi—Petco turned over the rights to the PetPeople name after acquiring the San Diego stores—the Elkinds are free to take the chain in any direction they wish.
"We definitely think there are some great opportunities to move a little bit further west from where we are today," says Michael.
While the Elkinds see opportunity in a variety of directions, they note that expansion is not as easy as it was in the past.
"Competition has increased dramatically in the last few years and, looking back, we wish we moved a little faster into growth mode," says Trish. "We used to place stores at least three miles from another pet retailer, and that is difficult to do in today's environment. More competition for space has resulted in higher rents as landlords play one pet use against another."
Another challenge facing PetPeople, like all retailers, is competition from online outlets. It is a challenge that the Elkinds say they will tackle, in part, by adding home delivery services in the near future.
"Despite those headwinds, we believe if we remain focused on our business of delivering a great experience to our customers, we will build the relationships that will drive our future growth," says Trish. PB