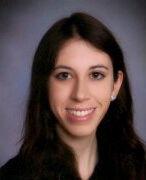 As people stay home during the coronavirus pandemic, they may find themselves watching more television than ever. Luckily, there are fun, animal-centered television shows that can take your mind off things, including the five recommendations below.
Too Cute on Animal Planet (can also be streamed on Hulu)
Too Cute follows the early lives of adorable baby animals. Each episode focuses on different animal families, documenting milestones like birth and first steps. While the show usually features puppy or kitten litters, other animals like ducklings, rabbits and hedgehogs have made appearances too. In addition to providing fun facts about animal development, the show's soothing narration makes this show both informative and relaxing.
Nature on PBS
While not pet-focused, Nature offers insightful information about animals through beautifully shot footage and compelling narration. The episodes span all over the world, featuring creatures both big and small. An upcoming episode centers on the adorable pangolin, which Nature describes as "the most endangered animal you've never heard of."
Dogs streaming on Netflix
This six-part docuseries explores the enduring relationship between humans and dogs. Traveling all over the world, the series features episodes in Syria, Japan and Italy. One particularly heart-warming episode focuses on rescue dogs that are allowed to freely roam the green hills of a shelter in Costa Rica.
Pit Bulls & Parolees on Animal Planet (can also be streamed on Hulu)
Now considered a classic, the hit show Pit Bulls & Parolees follows the Villalobos Rescue Center as it rehabilitates felons and pit bulls. The parolees help care for and train the pit bulls, preparing them for adoption. Inspiring and emotional, the show captures the true meaning of second chances.
The Incredible Dr. Pol on Nat Geo WILD (can also be streamed on Hulu)
Practicing veterinary medicine since the 1970s, Dr. Jan Pol runs a vet practice in central Michigan. His patients are animals of all shapes and sizes, including livestock. In addition to caring for cute pets, Dr. Pol often faces dramatic life-or-death situations.