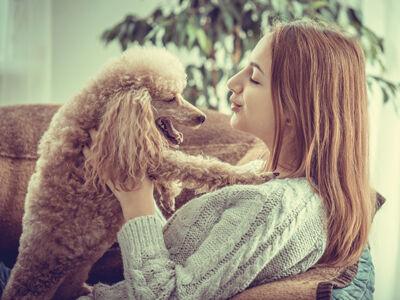 Pet owners want to protect their loved ones from health issues, and they enjoy giving their furry friends a delicious treat. These two tasks have long been combined with functional treats, or treats that contain ingredients that have certain health benefits.
Manufacturers are going way beyond the legacy favorites such as dental treats that protect the pup's teeth, or glucosamine treats that help joint health, and coming up with different flavors, new shapes and sizes—and even new health benefits.
For pet owners, functional treats should  have some of the same beneficial features as the other pet-related products that they purchase. "Pet parents want limited ingredients, to understand what is in their dogs' treats and most importantly what is not, and also a treat that offers multiple benefits while remaining affordable," says Eric Abbey, president and founder of Cranbury, N.J.-based Loving Pets. He adds that affordability is a big issue, and Loving Pets has always believed that high quality does not have to mean expensive. "Our team works hard to innovate and provide solution-based treats that are great tasting and deliver results that support an active, healthy lifestyle."
Loving Pets' ActivPetz Treats, which the company says are 100 percent Made in the USA, offer significant levels of health-promoting supplements in every bite, and contain real meats or fish including chicken, lamb, beef, duck and salmon to help improve palatability. They are grain-, wheat-, gluten-, soy- and corn-free and are available in four formulas: Hip & Joint, Digestive Health & Probiotic, Skin & Coat and Multivitamin & Immune Booster.
Abbey says the functional category is growing as consumers continue to seek the products. "Retailers embrace this by offering their customers all-in-one solutions like ActivPetz," he says. "It makes their pet happy, and they are happy to help provide their pet a higher quality of life and active lifestyle through a delicious treat." 
Digestive health 
Probiotics are another on-trend ingredient, driven by the humanization of pets and the demand for pet foods that mirror the benefits of food for humans. "There's increasing interest in ingredients that positively influence the microbiome, like probiotics, prebiotic fibers and fermented ingredients to support digestive and immune health in pets," says Michael Landa, founder and CEO of Nulo Pet Food in Austin, Texas. "The digestive and immune systems are closely tied to the health, longevity and quality of life that people and pets experience, so it is not surprising that pet owners are embracing the growing body of research that supports this connection."
In 2017, Nulo launched FreeStyle Jerky Strips for dogs. The soft, pliable four-inch strips contain up to 92 percent animal-based ingredients along with visible fruit pieces in each recipe. The protein-rich treats are made without added salt, sugars or cane molasses, and no grains, soy or artificial ingredients. Nulo Jerky Strips contain a patented probiotic and are available in Beef Recipe With Coconut, Duck Recipe with Plums, Salmon Recipe with Strawberries, Chicken Recipe with Apples, and Turkey Recipe with Cranberries.
Landa says the category will continue to grow. "With more products entering the market every year, retailers have an opportunity to optimize and differentiate their treat assortment to embrace the better-for-them functional treat movement."
New Ingredients 
One ingredient that has recently gained attention is cannabinoid (CBD) oil, which Fort Lauderdale, Fla.-based King Kanine says soothes anxiety, boosts appetite and lowers inflammation. The company offers King Kalm Crunch, a new PCR (phytocannabinoid rich) cookie in three flavors: Organic Apple Cinnamon Summer, Blueberry Apple Flax Blaze and Honey Roasted Almond Oats Almighty. The all-natural recipes are made with organic ingredients and formulated by a licensed holistic physician and nutritionist.
According to the company, the oil comes from the cannabis/hemp plant and is a natural compound that is non-toxic and non-psychoactive. Jon Neveloff, an owner of King Kanine, says there are misconceptions about CBD, but as more customers try the cookies and the company's other products, it is getting many repeat orders.
"The challenge with any new product is you have to raise the level of awareness," he says. "It's gotten so much better over the last 12 months."
Neveloff adds that the company, which also makes King Kalm Soothe hot spot and itch spray and other products with CBD, has been in the pet business for a few years. The company began as a grooming tool business, with King Komb. "We were waiting for a time to make a treat that would make sense," he says. The company launched the treats in 2017.
The organic ingredients are attractive to pet owners. "People are getting away from processed ingredients, and looking for as natural and organic as you can get," he says. 
Give Kitty a Treat 
While most functional treats are designed for dogs, cats also need some snacks with beneficial ingredients. Emerald Pet, based in Walnut Creek, Calif., offers Emerald Pet Feline Health all-natural, limited-ingredient treats that feature real chicken liver, salmon oil, coconut oil and ground flaxseed. The treats are available in Hairball Control and Urinary Tract Control.
The treats address these health concerns by helping to prevent hairballs and urinary tract issues in cats before they happen, says Glenn A. Novotny, president. "Realistically, if you wait until after the health issues have already started you will need to go to the veterinarian and get medicine," he says. "Cats don't like anybody to give them medicine."
The treats are made in the USA from local ingredients and have no artificial ingredients, colors or flavors. Novotny says the response has been positive in the three years that the treats have been available, and Emerald Pet plans to expand into other cat digestive health treats this year. "Cats have a lot of issues with hairball and digestion, so that's the natural progression as we look to branch out," he says.
Read the Label 
Retailers and consumers should be aware that some treats have low levels of active ingredients, an important issue for retailers who hope to generate repeat sales. "If consumers don't see a difference in the health of their dogs, they are likely to buy the product once, maybe twice, and then say it isn't worth it," says Derek J. Archambault, director of marketing, pet and retail, for FoodScience Corporation in Williston, Vt. "That has a negative effect on the brand, the retailer and potentially even the supplement category."
Some functional treats have such low amounts of the active ingredients that the pet owner would have to give several bags of the biscuits to their dogs, but the high caloric intake would offset the benefits. Instead, Archambault says, two VetriScience GlycoFlex chews contains 1000 mg of glucosamine and 400 mg of chondroitin, and the supplements are chews so dogs enjoy taking them.
"Plus GlycoFlex contains many other active ingredients that help to support joint heath," he adds.
Retailers can help by letting pet owners know the difference between a treat that has some functional ingredients and supplements that have higher amounts of the functional ingredients and are shaped like and taste like treats.
"If a consumer is looking to just add a little something extra to their pet's diets, then treats may be fine for them," Archambault says. "If they believe that they are going to address specific condition issues like skin and coat or hip and joint with functional treats, then they are likely to be disappointed and should look to supplements in a chew form instead."  PB