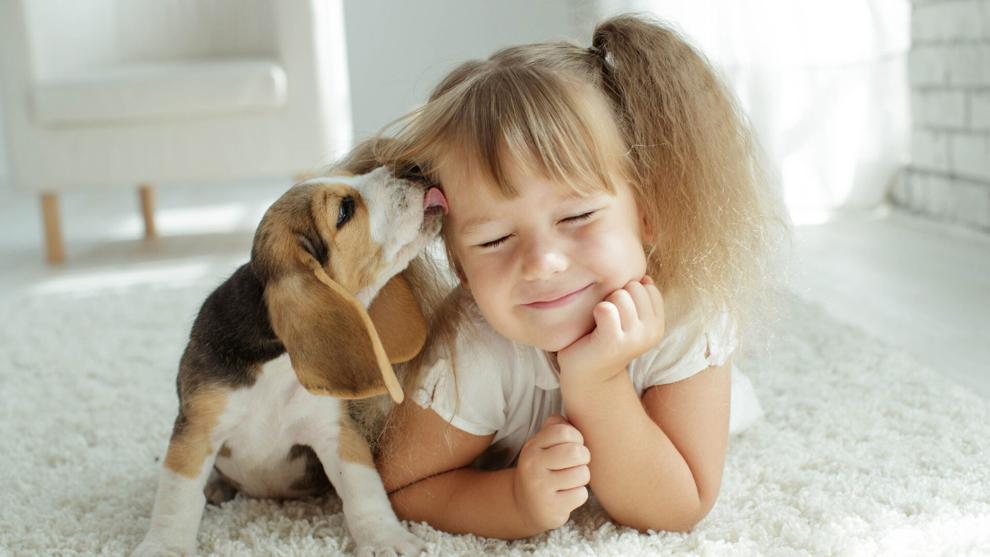 As we've seen time and time again, there's nothing like the human-animal bond. As pet parents learn more about their pets and how they can best help them, pet owners continue to seek knowledge about how their furry friends can live the longest and healthiest lives possible.
Since pet trends mirror human trends, it's no surprise that the natural health and wellness category for pets has continued to grow. Pet parents are seeking out natural solutions to tackle specific needs, which may include grooming, oral care, flea and tick defense, and pet stain and odor clean-up solutions. The definition of natural, however, may not mean the same thing to everyone.
"Natural is a loose term within the industry, and it is not used consistently across the industry," says James Brandly, associate trade marketing manager of Cosmos Corporation, which manufactures the TropiClean, Naturél Promise and Urine Off brands. "We define ingredients to be natural or naturally derived if they are either naturally occurring raw materials or adapted from naturally occurring plant or mineral-based raw materials."
One big push toward natural products can be attributed to pet parents concern about the risks attached to putting pets on medications.
"Pet parents are ... looking for products that are safer, with fewer side-effects and at a lower price than pharmaceuticals or prescription medications," says Jeanne Jacobs, leader of business development for PetAlive/Native Remedies. "Pets are living longer, so pet parents are looking for products relating to aging such as prostate, joint, vision, hearing, kidney and urinary tract health.
"The age-related products are trending up, and new products are continually being added to the market to help address the myriad of conditions associated with aging pets."
When looking at trends in health and wellness, it's safe to say there's a focus on functional products that can help pets thrive from the inside out.
"I think the largest trends and most impactful health and wellness trend is for optimal diets for pets," says Michael Stoeckle, president and CEO of Ark Naturals. "There are some great products on the market which offer a nutritious and balanced diet for pets daily. From a supplement perspective, we are seeing a lot of interest in calming products and digestive health products."
"The most noticeable trend is the popularity of natural and organic food and treats," says Jules Smith, assistant band manager of H&C Animal Health. She also highlighted that the popularity of CBD and hemp-based products come directly from the human trend for these products.
While CBD remains a steadfast trend in the industry, Susan Goldstein, co-founder of Earth Animal with her husband, Dr. Bob, believes that the pet industry has only scratched the surface in this category.
"Having been involved with supplement and vitamin theory my whole adult life, I feel very strongly that the pet industry has been sleeping on the job with regards to health and wellness and supplementation. We don't even come close to what's going on with humans," says Goldstein.
She does acknowledge that, while the pet industry still may have a long way to go, the CBD trend was the race horse that opened up minds and the opportunity to bring in additional supplements.
The other major trend Goldstein touches on, which she believes has the potential to be one of the most powerful trends in the pet industry, is a shift toward plant-based products.
"Scientists believe that pandemics might be caused by unsanitary meat conditions," says Goldstein. She mentions that although this research is in the early stages, current trends support this idea. Especially given the COVID-19 pandemic, the pet industry, and all industries, should consider what they can collectively do to help prevent future pandemics.
Adapting to Change
In a world facing a massive health crisis, it's no surprise that pet parents are focused on learning about natural products that can help alleviate pain for pets at home or prevent future ailments.
"We have already begun to see the shift to natural products for pets, and COVID-19 is accelerating that change," says Jacobs.
As pet parents seek natural, at-home remedies for themselves, they'll want to provide the same for their beloved pets.
"COVID-19 has some silver linings," says Goldstein. "We got to stay home and we got to bond. Through the bonding process comes greater awareness. [The pandemic] has produced some anxiety in humans, and animals pick up on that anxiety... I think you're going to see a new interest in emotional healing."
Goldstein also highlights that pet parents are likely to have a great concern for prevention because veterinarians are not as accessible as a result of COVID-19. Pet parents will seek out new ways to help their pet's immune system, as it's their body's natural healing mechanism.
Overall, a general fear that pets may catch the virus may inspire pet parents to take extra steps to ensure their pets' immune systems are in tip top shape.
"I think you may see a resurgence of daily immunity products, which will likely spill over into the pet space," says Stoeckle.
With less pet parents heading out to veterinarians to check up on their pets, especially in light of the recent adoption and fostering surge, now is the time for retailers to step in with knowledge and advice for pet parents seeking advice when it comes to at-home care. According to Goldstein, retailers may find themselves shifting from being a retailer to a healer.
Being the Expert
The responsibility of passing along product knowledge rests with retailers—especially in a time where veterinarians are not as accessible. To start, retailers need to have a supply of products they feel confident in.
"The retailers' assortment should be guided by their mission and vision," says Jacobs. "If natural is a hallmark of their brand, then natural should drive their assortment for their store."
Before anything else, the products selected need to be functional and effective.
"...Be sure the products work—that they deliver on the promises made to pet parents," says Smith. "We always recommend choosing quality over quantity, but balance that with stocking a few variations of efficacious ingredients."
Brandly agrees, adding that retailers should make sure brands are true to their natural claims.
"The term natural can be misleading, and it's imperative pet parents to products that safely do what they say they will and that fit their and their pets' lifestyles," he explains.
When it comes to sales associate knowledge about products, Smith recommends doing your due diligence to know everything you can about a product, and finding out, "everything you would want to know as a pet parent."
While there's a lot to learn when it comes to products in the natural health and wellness category, as long as retailers can provide additional insight into a product and how it can benefit pets other than what's on the label, they enhance a customer's experience and give them a chance to better understand the product before making a purchasing decision. According to Jacobs, retailers should be able to share how the products can benefit pets and improve their quality of life.
"Being able to communicate the differences between brands for similar products, aside from price, can help the consumer make the correct choice for easing the symptoms or resolving the current condition their pet is experiencing," says Jacobs.
One step retailers can take to become an expert about what they carry is learning all about the manufacturers and suppliers that create these products and deliver them to stores.
"When vetting new suppliers or manufacturers in the dietary supplements or alternative medicine category, safety and quality should be top of mind," says Jacobs.
Earth Animal built its own plant, which now provides the company with a security blanket in terms of how they make their products and how they source it, says Goldstein. Learning about a manufacturer's story and making sure their values align with yours, especially in this day and age, is important for a healthy and successful relationship moving forward.
"Don't be fooled by passing trends," cautions Stoeckle. "Invest in the companies that have been providing the highest quality of supplements for a long period of time. Their formulas are battle tested and they are tried and true."
"Other than the information provided on the box or the label, can the manufacturer provide any additional product information?" says Jacobs. "This is the information that is going to help you and your sales force educate the consumer and help them make the best product decision for their pet. This type of product knowledge helps build your reputation as an expert."  PB