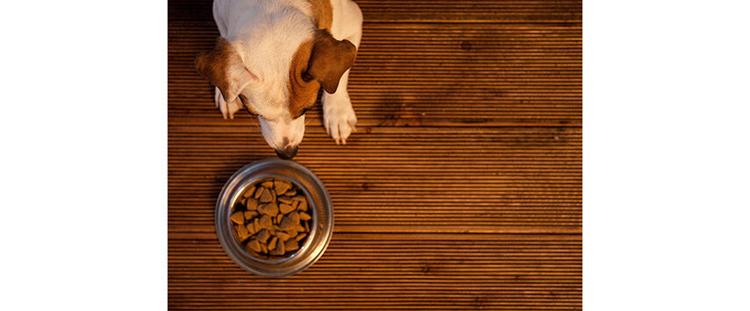 At the end of June 2019, the pet industry—specifically grain-free food and treat manufacturers—received some shocking news: The U.S. Food and Drug Administration (FDA) released its second report detailing its investigation into the alleged connection between grain-free products and dilated cardiomyopathy (DCM) in pets, calling out 16 companies in the process.  
The latest report, released one year after the FDA first warned of a possible connection between DCM and grain-free diets, is based off of the anecdotal accounts of 524 cases, with 515 of those concerning dogs. While that is an alarming number, let's put it into perspective: There are about 90 million dogs in the U.S. (according to the 2017-2018 National Pet Owners Survey, conducted by the American Pet Products Association), meaning that these findings account for less than 0.01 percent of the canine population (0.0006 percent, to be exact).
It also seems as if some sort of confirmation bias may be taking effect here. When the FDA first speculated about this topic in July 2018, it was based off of just 24 accounts. By November 2018, that number had grown to 300; in June 2019, it increased again by 224.
Not surprisingly, journalists, bloggers and Facebook users alike are zeroing in on specific buzzwords and sensationalizing them, despite the FDA prefacing the report with "…the potential association between diet and DCM in dogs is a complex scientific issue that may involve multiple factors," and stating in a separate Q&A that, "We are not advising dietary changes based solely on the information we have gathered so far." 
Lindsay Meyers, marketing manager of veterinary outreach for Primal Pet Foods, explains that because "a few viral articles and opinion pieces focused on the term 'grain-free,'" the greatest danger surrounding the issue right now is misrepresentation.
"The issue at hand isn't so much about 'truth' in the current discussion as it is about perceptions bypassing reality," adds Don King, vice president of marketing for Champion Petfoods. He emphasizes that the report's merely the detailing of an investigation, not a determination.
The first step to helping clear the smoke around these allegations is understanding what "grain-free" actually is—an adjective that's being employed as an umbrella term.
"'Grain-free' only means the food is lacking grain; it doesn't tell you what is in the food," explains Meyers. "There are grain-free raw foods and canned foods that include no plant products at all; there are grain-inclusive kibble foods that include only ancient grains—potentially just as understudied and highly-processed as their grain-free starch counterparts."
According to many pet nutrition experts, dogs don't need grains for a healthy heart. A grain-free diet "adds variety and offers a lower-glycemic alternative to food that's often high in refined starches and commodity grains," says Heather Acuff, M.S., product development manager for Nulo. "Legumes, like grains, offer many health benefits for our animals when used as part of a balanced diet."
It's also important to keep in mind that the report doesn't provide any "conclusive evidence of a dietary link between DCM and specific diets," explains King. At this point, DCM is just a misunderstood—albeit dangerous—disease. 
"Canine DCM is a serious heart condition identified decades ago," says Chase Rasmussen, vice president for Tuffy's Pet Foods. "Sadly, the underlying cause of this condition is not fully understood. However, certain breeds, especially large and giant breed dogs, are genetically predisposed and may develop the condition in their lifetime."
Whether it's nature, nurture or a combination of both, the pet industry and the science world are still a long way away from understanding what exactly causes DCM.
(Re)setting the Standard 
The danger of all the bad press surrounding grain-free food and treats is clear when you realize what exactly is at stake for the honest companies who manufacture them.
"The large media spotlight placed on the FDA summary of complaints has impacted our business and our retail partners' business," says Jim Glassord, marketing director for Fromm Family Foods. "The nature of the news coverage and explosive headlines created an influx of concerns from consumers."
As the mass hysteria surrounding the alleged grain-free and DCM connection continues to grow strong, retailers may feel inclined to pull back on their grain-free offerings in order to appease apprehensive customers. Instead of making major changes to their food assortments, retailers should rise to the challenge and be the first line of information for consumers who are confused and worried about the report's implications. 
To ease inquiring minds, King outlines the importance of emphasizing two important facts first: Assertions of a scientific link between diet and DCM are based correlation, not causation; and veterinary physicians are the only ones who should be giving advice on the health of anyone's pet and DCM risks.
Before launching into a long-winded defense of grain-free foods, "practice empathy first," advises Meyers. "For every consumer who comes in to discuss their fears with you, there are several who won't speak up. Listen first. Then ask questions about their pet and their diet and why they chose it."
Retailers also have to keep in mind that those who are coming in loaded with questions aren't doing so to be difficult. The fear stems from a place of love.
"Bear in mind that at the heart of the consumer concerns is the fear that the foods they have been feeding are causing harm to their beloved companions," explains Acuff. She suggests walking those customers through a logic-check by highlighting some of the evidence that isn't making it into the headlines:
•  Large corporations aren't a "fail-safe choice," meaning that the size of a company's market share doesn't necessarily speak to the quality of its products.
•  Grain-free covers a large range of products, and each item varies significantly in ingredients and nutrient composition.
• Grain-free can't be oversimplified to the point of believing all grain-free foods are imbalanced are harmful. 
When outlining these points, it's important to find the balance of maintaining compassion while still holding firm to the facts, says Glassord. 
If consumers are still wary, remind them that their favorite grain-free food is their favorite for a reason.
"If they're doing well on their current food, and it solved an issue for them, remind them of that," Meyers says. 
If there's still hesitation, simply, "help them find fresh food additions and/or rotational products that help ease their fears and improve their pet's health." 
Of course, retailers can explain this to their customers until they're blue in the face, but some people are going to dig their heels into their newfound beliefs. In this case, "it's important to be on the ready with options to help concerned pet parents," explains Glassord, advising that retailers should be stocked with grain-inclusive and combination offerings. 
For pet owners who seem to be in a catch-22—scared to keep feeding grain-free but hesitant to change their pet's diet—retailers should look into grain-free options that already include guaranteed levels of nutrients, such taurine and methionine, which may help reduce the risk of DCM. 
Simply put, "the dietary conversation should be on quality proteins, rather than grains or no grains," says King. Just as it is with every species, proper nutrition and health requirements go beyond relying on one ingredient. 
Meyers explains that the industry as a whole needs to have a larger discussion surrounding what it means to feed a carnivorous mammal a single, highly-processed food item for every meal over the course of several years.
"If we knew a population of humans were eating a balanced cereal exclusively and some developed heart disease or nutritional deficiencies, we wouldn't blame the corn flakes," she says. "We'd tell them to add fresh foods and moderate exercise. We seem to have lost our sense of logic and it may be a long road back to the basics before we make any serious headway."  PB