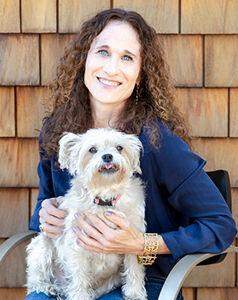 Have you been thinking about an acquisition strategy to grow your business? If so, most entrepreneurs believe there are only a few options to pay for such acquisitions:
1. Cash from your balance sheet;
2. Traditional bank financing; or
3. Partnering with a private equity firm.
While all the above are viable and commonly used, there is actually a fourth option that many entrepreneurs may not be familiar with that can fund an acquisition strategy and other growth activities: a strategic loan.
What do strategic lenders do and how are they different than traditional bank financing or private equity investment?
• They are often able to loan in larger amounts with more flexible structures
   than traditional banks will due to regulatory constraints.
• They typically do not have rigid revenue or EBITDA requirements.
• They typically do NOT request board seats or rights associated with equity
   partnerships.
• Offer non-dilutive debt structures often viewed as "equity of first resort."
• They can provide incremental debt capital through delayed draw capabilities
   on an as-needed basis to finance roll ups / acquisition strategies without
   meaningful negative carry (i.e. interest expense on funded debt).
• Can close quickly on time sensitive deals.
• They are often flexible between cash pay, or PIK interest (payment-in-kind).
• They have unitranche capability (Unitranche debt or financing represents a
   hybrid loan structure that combines senior debt and subordinated debt into
   one loan. The borrower of this kind of debt typically pays an interest rate
   that falls in between the interest rates that each type of loan would
   command individually, and eliminates the need for multiple vendors.)
• They are often willing to lend to companies with high single customer
   concentrations, on contracts, or other unique collateral.They typically have
   more comfort lending to companies earlier in their lifecycle to support the
   entrepreneurial endeavors of the owners.
• Strategic lenders have the ability to originate bridge loan facilities (6 month
   to 24 months in length).
Strategic lending can potentially provide more flexibility than traditional financing routes and more favorable options to the existing equity participants and management.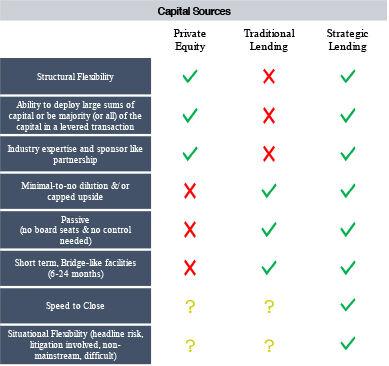 Jason Colodne, co-founder of Colbeck Capital Management, answers some of our questions about strategic lending.
We know that strategic lending is normally not the first option considered for every type of financing situation out there, otherwise people would be more familiar with it. Can you describe what types of companies, entrepreneurs or scenarios ARE ideal for this type of lending?
We lend to companies in periods of transition and will partner with entrepreneurial owners to help accelerate their growth by: financing acquisitions and roll up strategies; funding additional sales & marketing, and capital expenditure budgets; or even funding management buyouts. We also provide solutions for a variety of specific situations relating to one-off challenges such as the loss of a large customer, managing the effects of a bad line review, or a restructuring. In nearly all of these scenarios, we are acting as a strategic lender to transition the company to the next phase of its lifecycle, whatever that may be.
What are the expected interest rates companies would pay on strategic loans vs traditional bank financing?
In general, strategic loans are more expensive than most traditional lenders, but, in our view, the value of strategic loans are much greater. Strategic loans often provide differentiated structures that are more tailored to a borrower's specific needs – a higher level of leverage, more flexible terms, or more specifically tailored covenants. Strategic loan solutions allow the business owner the opportunity to focus on what matters: their business.
What are the minimum amounts most strategic lenders want to loan? What are Colbeck Capital Management's minimums?
Traditional lenders and even many direct lenders have rigid requirements for the amount of debt (or leverage) they can provide to a company. Generally speaking, Colbeck digs deeper during diligence to truly maximize a company's borrowing potential – should that be their goal. Many traditional banks don't like to lend money at more than 2-3x EBITDA (or annual profit). Colbeck can often get comfortable going deeper than that metric due to our level of diligence, understanding of the company, and risk tolerance. Our minimum investment size is $20mm, but others in the space may go lower.
Can you provide a Case Study of how strategic debt was successfully used by one of your clients?
Two of our most recent transactions come to mind. The first was with a family-owned business services company that had struggled to integrate a group of prior acquisitions. The bank wouldn't provide them with any more debt, and they had an offer to sell the entire business for 9x EBITDA. Colbeck's strategic loan allowed them to continue on their accretive growth strategy by providing them with additional capital and support to perform several more consolidating acquisitions. This ultimately doubled the size of the business and as a result, they were able to sell the company for 12x EBITDA 18 months later. This created a significant amount of value for the shareholders.
The second was an online retailer that had been extremely successful growing their business; however, they wanted access to more capital than their current lender was willing to provide. This capital was necessary for sales and marketing to accelerate growth, but the Company was conscious of diluting their equity ownership. We crafted a creative structure that allowed them to use Colbeck financing to fund the growth and ultimately become large enough to refinance our debt with extremely low-cost traditional financing, while retaining the equity upside for themselves.
To learn more about our services, please visit our website: colbeck.com.
In conclusion, strategic lending can be a viable option for companies that may have exhausted traditional bank loans and are unwilling to dilute their equity to finance growth.
Erin Fenstermaker is a Certified Exit Planner and business consultant specializing in the pet industry. As a Director at BirdsEye Advisory Group, she works with investment banker, Carol Frank, as an advisor in pet company M&A transactions and Exit Planning engagements. She holds CEPA and MBA credentials, in addition to being a certified dog trainer. Erin can be reached at erin@birdseyeadvisory.com.