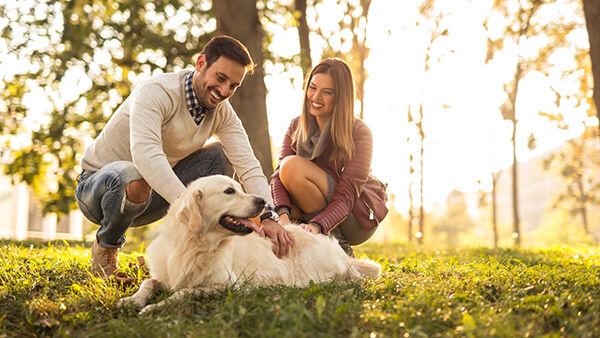 In a new relationship, you might think you need to worry about winning over their parents or best friend. But really, you should be focused on getting their pet's approval. According to new research, 67% of Americans said they would end their relationship if their pet doesn't like their partner.
The study, conducted by OnePoll on behalf of Zesty Paws, surveyed 2,000 pet owners in the U.S. about their dating and relationship habits. Approximately 68% of respondents said their pet has the final say in who they date.
Since pets are so open and honest with their feelings, many owners (71%) say they trust their pet's judgement even more than their own. Similarly, 68% trust their pets more than their friends, and 67% trust them more than their family.
Unfortunately, not all dates pass the test, with almost seven in 10 Americans (69%) reporting that they've dated someone their pet didn't like. Reasons for pets' distaste varied from not liking their scent to a lack of attention.
The most common signs of pets' dislike of a partner included not going near them (47%), clawing or biting them (41%), and growling or hissing at them (40%). To gain pets' favor, respondents said their date needs to be friendly (44%), give behind-the-ear scratches (40%), and give treats (38%).
"Pets play an important role in relationships and can help guide their pet parents in the right direction as they look to meet their match," Steve Ball, the CEO of Zesty Paws, said in a statement to SWNS Digital.
The survey also found that almost two-thirds of owners (63%) said that their pet saved them from a bad or awkward date by showing their dislike of the potential match.
Read the full results of the survey here.