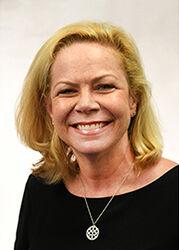 Obviously, much has changed since our industry's annual kickoff event—the Pet Industry Leadership Summit—took place last year. In January 2020, over 250 top executives gathered in San Diego to network, socialize and discuss everything from the economy to the upcoming election to the trends and challenges impacting the pet community.
What a difference a year makes! Due to the ongoing impact of COVID-19, the 2021 edition of The Summit—jointly presented by the American Pet Products Association (APPA), Pet Industry Distributors Association (PIDA), World Pet Association (WPA) and Pet Industry Joint Advisory Council (PIJAC)—will take place online on Jan. 25–26. While we will miss seeing our friends and colleagues on site in sunny Florida, the event will still deliver critical insights to help you plan for a profitable new year.
Value Priced
"This year's Summit may be virtual, but it is more vital than ever," says Steve King, president and CEO of APPA. "The opportunity to learn from subject matter experts and to share a common experience with our friends and colleagues is the essence of the Summit, whether live or digital."
The 2020 Summit's educational series played to a packed house; each session was filled to capacity. This year's digital format provides unprecedented access to top-level speakers—including perennial favorite, Institute of Trend Research (ITR) CEO Brian Beaulieu—at a fraction of the price of an in-person event. It's a great opportunity for your entire leadership team to participate for a nominal registration fee, and no travel costs.
Open to All
"One of the best things about the Summit has always been the strength of the program lineup," says Mike Bober, president and CEO of PIJAC. "Each year, The Summit gathers engaging storytellers, economic and political experts, and specialists in a wide range of issues that affect all of us in the pet care community. That will be even more apparent this year as we move to a digital format."
We've learned through past crises that supply chain partners need to lean on each other for our industry to rebound as a whole. That is why for the first time ever, the sixth-annual Summit will be open to the entire pet care community—manufacturers, distributors, and retailers alike. You don't have to be a member of APPA, PIDA, PIJAC or WPA to attend.
Positive Outlook
The pet industry continues to find innovative ways to grow business by providing new and better products and services to the pet-loving public. That's why we're nimble enough to have survived the past year and are poised to rebound.
"While the heart of pet retail and service businesses is about supporting pet owners, the key to success in 2021 is for retailers to be able to source the latest products for their customers at the right price," says Vic Mason, president of WPA. "Using the lessons that 2020 taught us, we see an emergence of new technologies and platforms that allow retailers, distributors and manufacturers to connect in creative ways that save time and boost revenue with optimal margins."
"The pet care community has done remarkably well during the pandemic as families working and schooling from home added pets to enhance their lives," says King. "Research has shown that during this time of social distancing, pets ease stress and anxiety, provide a welcome distraction, help maintain physical health, and reduce loneliness and social isolation. With approximately 11.36 million U.S. households getting a new pet during the pandemic, products needed to care and feed these pets will be in even greater demand."
"Looking ahead, we in the pet care community have an opportunity and a responsibility to work with all of those who brought new pets into their lives last year," says Bober. "As they continue to enjoy the benefits of the human-animal bond, we will be there to provide food, products and services to ensure their pets lead healthy and comfortable lives. With this in mind, I think 2021 will be a good year for the pet care community as a whole, despite ongoing challenges and limitations on business operations."
By allowing us to share the value of the Summit with the entire pet care community, going digital makes the most of a difficult situation. You can count on the event to be informative, inspiring and well worth your time!