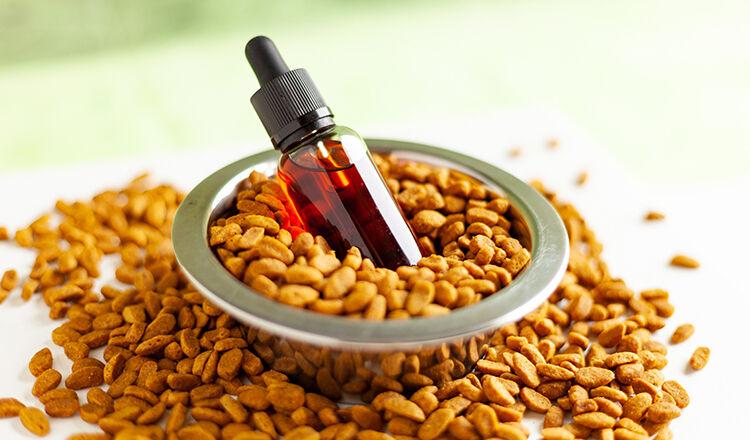 The days where hemp-CBD polarized the pet industry are almost behind us. As holistic veterinarians and pet parents across the country embrace these natural supplements, certain organizations, such as the National Animal Supplement Council (NASC), are verifying and approving these cannabis-derivatives to assist with a variety of pet health and behavioral issues. As far as retailers are concerned, the hemp-based category is poised to continue its explosive growth.
"As awareness continues to grow about the many benefits of hemp-derived CBD products, sales continue to be on an upward trend," says Julianna Carella, founder and CEO of Treatibles. "A combination of wide-spread availability of products (both in brick-and-mortar retail stores and online), greater acceptance from the public and medical community, word of mouth from satisfied pet parents, research studies and informative media coverage have all played a part."
In fact, sales of hemp-CBD pet products in the U.S. increased from $8 million to $32 million from 2017 to 2018, with the market projected to reach $1.6 billion in the U.S. by 2022, David Martinelli, vice president of marketing for Pet Releaf, explains, citing 2019 research from the Brightfield Group. 
Though the COVID-19 pandemic wasn't factored into the 2019 study, the sharp uptick in pet adoptions and ownership throughout 2020 is further fueling this category's growth as families seek out more natural methods to address various behavioral/emotional issues.
"People have been seeking alternative holistic methods to better situate their new family members," explains Martinelli. "Specifically, many people experienced the benefits of CBD in their own personal use and they are identifying that CBD may also be an effective solution for their pets."
Clearing Up Misconceptions
Though acceptance of hemp-CBD products is trending toward more inclusivity, it's still not 100 percent there—it's lacking the critical FDA approval, and most non-holistic veterinarians shy away from recommending it to their patients. 
"No matter how much time as passed and how mature the category has become, there still seems to be some apprehension in certain markets about CBD coming from a plant that shares the stigma of marijuana," says Min Lee, vice president of brand development and co-founder of Honest Paws. "Our sales reps still address questions from pet retailers about whether our products will get their pet customers high. It's understandable for these questions to still be posed, considering there's so much old—yet prevalent—misinformation on the web."
Part of hemp-CBD's bad reputation is attributed to some of the unethical players in the industry who are shelling out unvetted, non-NASC approved products to capitalize on the demand and make a few extra dollars. Due to lack of education of specific products, consumers subconsciously lump all hemp-CBD products as one in the same—it falls on the shoulders of retailers to be armed with the information needed to clear up any misunderstandings. Due to the ease of confusion, it's "critical" for staff to know and understand the products if retailers want the product moving off the shelf, says Lee. 
"The goldrush of new brands into the space over the last several years has left many consumers and retailers confused," adds Scott Link, vice president of sales for Kadenwood. "There are issues such as who to trust, who can sustain and grow their brand over the long term, who understands what it takes to win at retail and who can invest in demand creation or in retailer programming designed to educate and drive traffic."
In order to determine which manufacturers are ethical and will provide a strong partnership, there are several things retailers should research before committing to a brand, such as where the hemp-CBD is sourced and grown and any documentation/third party testing it carries.
"Retailers should always vet out a brand by learning about the product in every phase of how it is made," recommends Martinelli. "Where was the hemp farmed and sourced? If there are organic claims, is there documentation to prove it truly organic? What spectrum of the cannabinoid profile is offered? How has the oil been extracted from the plant? Is there third-party testing to show tests for solvents, contaminants, potency, etc.?"
Expanding on that, Carella explains other items on are retailer's checklist should include:
• Is the hemp product grown in the U.S.?
• Does the NASC seal appear on packaging?
• Is the company fully-compliant with packaging and marketing?
• What type of extraction or infusion method is utilized?
• How much hemp-CBD is actually in the product?
• Does the company offer reliable customer service?
While it's tempting—especially in today's strained economy—to price shop and find lowest wholesale prices to increase profit margins, that tactic isn't beneficial to the hemp-CBD market. In this instance, a vetted, reliable product will always produce a stronger sale.
"Price shouldn't always be a factor," explains Jeff Riman, founder and co-owner of King Kanine. "Sometimes retailers look for the best price to keep high margins, but knowing the cost of producing a high-quality CBD that is tested, insured and inclusive of the best ingredients isn't cheap. Retailers should know that companies that are cutting corners and using inferior extracts and ingredients are able to get away with charging much less."
The Need for Education
Perhaps one of the biggest challenges for retailers is keeping up with the influx of educated consumers. Pet parents conduct extensive independent research and come into pet stores armed with a plethora of knowledge, forcing retailers to rethink their sales and merchandising methods.
"Over the last couple of years, there is certainly an increased awareness about the difference between hemp-derived CBD products and cannabis-derived products," said Carella. "That has changed the conversation between customers and retailers. Pet parents are savvy—they often do their research and have specific questions when approaching retailers."
The first thing to keep in mind is that although consumers are more educated than ever, they still aren't the expert authority on all things hemp-CBD—that title still falls squarely onto the shoulders of manufacturers, who in turn relay the message to retailers. With some of the terminology and phrasing a little vague, most pet parents are seeking some sort of clarity surrounding the marketing speak.
"Consumers are confused by much of the hemp-based terminology," says Link. "Simplified messaging and simplifying the shopping experience will become paramount in converting customers at the shelf. Clear brand messaging and points-of-difference, products formulated to work and a national marketing campaign that drives awareness, builds understanding and delivers foot traffic should all be top priorities."
Overwhelmingly, the manufacturers agreed that the best way to merchandise hemp throughout the store is in a section all on its own to prevent any potential confusion with other products.
"Hemp-based products should always be kept in the supplement section," says Martinelli. "The Association of American Feed Control Officials (AAFCO) does not recognize CBD as used in animal feed or pet food, so it should not be included with the feed or treats sections within one's store. Having it out of reach and behind the counter can also facilitate conversations at the register when customers are checking out."
Despite all the misinformation surrounding the hemp-CBD market, the supplement's powerful healing properties are an aspect of pet care retailers can't ignore. With the market poised to continue its explosive growth over the next couple of years, it's more important than ever for retailers to understand the true benefits of hemp-CBD market.
"CBD is a great daily supplement as it is an awesome preventative and not just a 'reactive solution' to a problem," says Martinelli. "The truth is our pets are as healthy as we keep their lifestyle, and we shouldn't wait until health is neglected to make a positive change."  PB