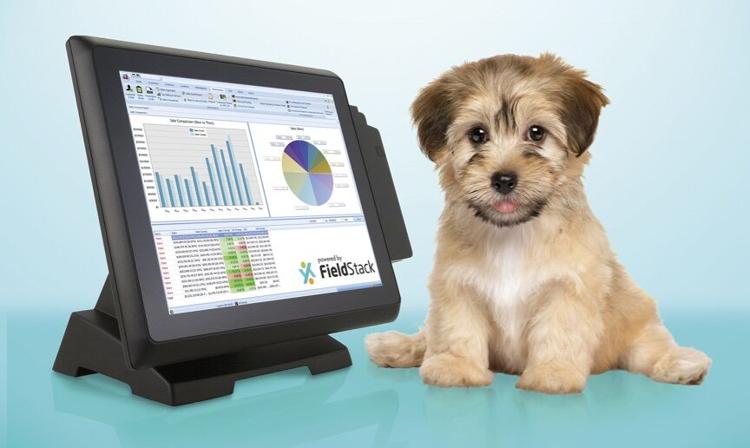 Tell us about FieldStack and its retail management system. What separates your company and products from competitors? FieldStack is integrated and straightforward, combining all of the technology a retailer needs to run a modern pet specialty business. Everything from the point of sale to e-commerce, automated inventory, loyalty and analytics in one manageable system. 
FieldStack stands out because retailers created it—every function was developed in the context of building a successful omnichannel retail system. This is the ultimate battle-tested retail software, proven to cut retail costs and boost sales.
We're proud to say that in the changing retail space, FieldStack evens the playing field. We take the lean methodology and advanced computing that were once accessible only to leading global brands and made them available to every retailer.
What are some of the key features of Fieldstack's retail management platform? How do these features help drive success? There are many great tools within FieldStack, but two capabilities are crucial for our clients.
First, FieldStack makes retail chains omnichannel, allowing them to manage brick-and-mortar and online inventory together, and enabling unified commerce transactions, such as BOPIS and curbside pickup. 
Second, our automated inventory tool leverages sophisticated artificial intelligence to predict what your customers will be buying tomorrow. The system learns to order the products and quantities customers want and offers them at the right place, right time and the right price.
Why is Fieldstack's retail management solutions particularly well-suited for the pet industry? Does it work well for both small operations and larger chains? Our history as a partner with pet specialty retailers means that our team understands the space—the nomenclature, how buying works and how the customer behaves. We offer reports and features that pet specialty retailers need. We have established connections with hundreds of distributors and manufacturers, which means faster chainwide implementation and streamlined product ordering.
What are some common mistakes that retailers make when choosing and implementing a new retail management system? How can Fieldstack help them avoid those mistakes? Often, retailers cobble together a stack of disparate tools: they get POS from brand X, e-commerce from brand Y, loyalty from a third party that owns your customer's data and so on. This approach seems frugal and empowering, but it ends up wasting IT time and money and leaving profits and real operational savings out of the equation. FieldStack weaves everything together and automates, so your store staff can do what only people can do—help customers.
What types of innovations can retailers expect to see in retail management systems moving forward? We believe that the most exciting innovation is in technology accessibility—taking the seamless, elegant customer experience that was once offered only at big-box chains and making it possible at every retailer. That means the standardization of the customer-centric, omnichannel transaction.  PB