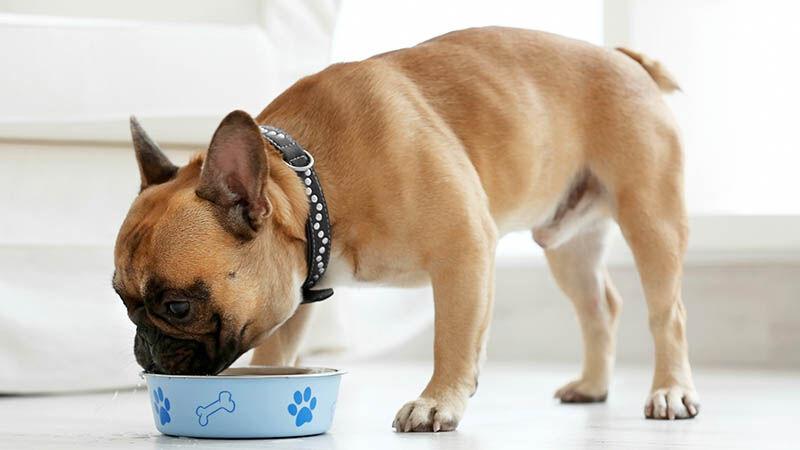 If there is one category pet specialty retailers should pay special attention to, it's raw foods and treats. According to Gordon Dumesich, chief growth and marketing officer for Instinct Pet Food (a Nature's Variety brand), in 2020 this category grew by 16 percent, rising to 20 percent during the first quarter of this year. 
"This growth is being driven by a record level of new, next-generation pet parents, who are placing a much greater priority on the health of their pets," he explains. "We are witnessing both an acceleration in the preference for raw as well as an increase premiumization of the category as new pet parents demonstrate they're willing to pay for the highest-quality ingredients."
Nancy Peplinsky, managing director of Longevity Raw Pet Food, is seeing the same sort of activity; raw pet food is experiencing ongoing "exponential" growth, she says. Fueling the consumer interest is a growing awareness of the health benefits derived from raw/fresh—although Peplinsky cautions that nevertheless, product safety and convenience remain top-of-mind among pet owners.
"We find that individually wrapped frozen raw patties remain our top-sellers as consumers like the ease of Longevity Raw's patties for feeding," she says. "The past year also made delivery and online shopping much bigger in the entire industry, even for raw. Customers have taken to online shopping for raw foods in huge numbers, even with the relatively higher costs to ship frozen products."
Consumer Concerns
Although the raw/fresh category is clearly getting more attention from pet owners, it's not as if these products are going to sell themselves. Instead, much is required from pet specialty retailers if this category is going to realize its true potential as a significant bottom-line contributor.
Manufacturers differ as to how dialed into the true facts of raw foods pet owners are. For example, Emma Kumbier, veterinary outreach coordinator for Primal Pet Foods, says that as people lean towards healthier, less-processed foods for their own diets, this preference is spreading to the pet food space. Consequently, the category is escaping its niche confines and, if not exactly mainstream yet, is approaching that status. 
However, Kumbier continues, one of the misconceptions inhibiting an all-out embracement of raw is that a pet's diet must be entirely raw in order to realize the benefits, something she describes as 'simply not true." Left unaddressed by retailers, this belief will have a dampening effect on sales.
Dumesich maintains that consumer awareness of raw is still rather low. One issue is the belief that only kibble can deliver the complete nutrition a pet needs in order to thrive, he explains. Pet owners devising their own raw diets in their kitchens is another problem standing in the way of sales, as is the concern over costs—both of which pet specialty retailers should take pains to counter.
"Not all raw is created equal," Dumesich says. "Brands like Instinct go above and beyond to ensure the utmost quality and safety. This isn't possible when pet parents go with a DIY approach. Raw is an investment in a pet's overall lifelong health but educating pet parents that the benefits outweigh the costs can be a challenge."
Then there is the "ick factor" to contend with, says Melinda Miller, CEO of Bravo Pet Foods, which offers four lines of frozen raw diet foods, freeze-dried dinners, multiple breed-specific treat options and more for dogs and cats.
"As the category has matured and awareness increases, there's still a bit of initial apprehension about the product being raw, which runs counter to how pet parents are feeding the human members of the family," she explains. "It takes some education to get them over that squeamishness. 
"However, the noticeable changes in the furry family members are so immediately evident, in the majority of cases, that these concerns are put to rest fairly quickly," she continues. "This is especially true when they learn that Bravo uses advanced pathogen controls that do not alter the beneficial nutrients and that every batch is third-party tested for pathogens and withheld from distribution until Bravo receives negative test results back from those labs."
Peplinsky says there are lingering misconceptions about raw food safety that retailers should take care to address by informing pet owners of the measures companies take to ensure raw foods and treats are safe. As for cost, this can also prove to be an obstacle to growth, as can ease of feeding.
"Longevity offers pre-portioned patties in both our two-pound and five-pound bulk dog foods to make raw feeding simple," she says. "With a complete diet, consumers don't have to fret over having to add supplements or other boosters to our food, making transition easier.
"[Although] there's no doubt that high-quality raw food is going to be more costly pound for pound, but consumers are knowledgeable about its nutritional benefits," Peplinsky continues. "In the long-term, a healthy diet not only brings longevity and a higher quality of life, it ultimately reduces healthcare costs and trips to the vet."
Retailing Obstacles
Pet specialty retailers face multiple challenges when it comes to making the most of this category and spurring sales forward. As mentioned, consumer awareness and understanding of raw foods and treats is uneven, with some customers being very knowledgeable and others not so much.
"Most pet parents don't know that raw pet food is more nutrient-dense that cooked foods like kibble and that it provides unique health benefits," explains Dumesich. "Without this understanding, pet parents aren't likely to feed a raw diet."
Education is key to sparking a trial; testimonials will keep the momentum going, says Peplinsky.
"Retailers can introduce new customers to clients already feeding raw to bring some faces and pets into visibility," she says. "Raw feeding isn't so alternative these days, there are raw feeders from every walk of life and every breed."
Miller also emphasizes the value of education in terms of propelling category growth. As raw foods are gaining greater traction, pet owners have to sort through all sources of information, some accurate others not. This is where pet specialty retailers can prove to be invaluable asset, helping customers not only understand the benefits of feeding raw, but also how to digest and make sense of what they're reading and hearing.
"Many customers are doing their homework prior to heading into the store and are often overwhelmed by all the information out there," Miller says. "It can be quite confusing, so having a professional who can help them sift through that information, allowing them to make an informed choice, is crucial and one of the biggest challenges for retailers. 
"Learning about all of the products they stock and being able to compare them and be a resource for customers is free, although time-consuming, but it's one of the best investments retailers can make."
Education is also going to help address the aforementioned "ick factor," Miller continues, and it will help pet owners understand that their dogs and cats have digestive tracts that can handle raw meat and poultry.
"There is also a long-standing bias against raw diets as a potential source of pathogens, especially salmonella," Miller explains. "This is why we use extensive pathogen mitigation and testing prior to product distribution to ensure our products are pathogen-free. We also provide on-package education as to how to properly handle the food."
Then there is the challenge of space, or lack thereof, says Amy Snell, national sales manager for Northwest Naturals (NWN), a provider of frozen raw and freeze-dried diets for dogs and cats. 
Snell says retailers are demonstrating strong awareness over the health and nutritional benefits of raw, with stores purchasing more freezers, removing shelves that formerly housed kibble formulas. That is good news, but as interest in these foods has grown, stores are "rapidly running out" of room to hold the raw goods, she explains.
"They can only purchase what fits in the freezers," Snell says. "If they sell more than what the freezer holds, then they become out-of-stock on skus/protein." 
Kumbier lists several other challenges to the raw category retailers (and manufacturers) wrestle with, such as convenience—for example, daycare or boarding facilities often have a "no prep" policy—or veterinarian reluctance to recommend fresh or frozen foods over pathogen concerns. Some retailers are also hesitant to promote fresh items to their customers; something this category's growth depends on, she says.
"Additionally, despite heightened awareness, a large percentage of consumers don't know this category exists or they think it isn't for them," Kumbier adds. "Interest in this category largely stems from active recommendation, promotion, sampling, etc."
Merchandising Strategies
In order to take this category to the next level, retailers should consider making raw a focal point of the store, and invest in freezer and chiller doors. Place these items front and center, says Dumesich, who advises positioning the freeze-dried raw and hybrid kibble assortment adjacent to them. Call attention to this area with appropriate signage, provide educational material and ensure associates are well-informed and can make recommendations with confidence. 
"Sales of kibble continue to decline and there is an opportunity to optimize the kibble assortment and reduce this space, relative to the space allocated to the raw platforms," he says.  
Glass-front freezer units allow customers to quickly find what they're shopping for and also hold more products, allowing for less restocking, says Miller. 
"Freezers have become a hot commodity," says Snell. "The glass-front freezers make a tremendous difference in the stores because you can see what is inside. This is engaging to the consumers and often creates the raw conversation with people who have not heard of or tried raw frozen food for their pet."
Other merchandising/promotional tactics Miller likes are using endcaps for freeze-dried raw products, shelf-talkers, in-store educational seminars, and connecting with customers via social media.
"At the store level, retailers can do live training sessions or invite manufacturer reps to do a demo day with Q&A," she says. "And you can never go wrong with sampling. There's nothing more powerful than getting a product directly into a consumer's hands and then into the mouths of their furry family members."
Kumbier agrees that utilizing shelf-talkers and cross-merchandising can boost sales and awareness. It's also important for retailers to be aware of the concerns and apprehensions their customers may have around raw diets and be ready to dispel these. 
"I wholeheartedly believe that the most powerful retail tool is personal experience and active recommendations," she says. "In pet specialty retail a lot of trust and confidence is built between the retailer and their customer. Having the conversation and leading the customer to the freezer is the hardest part. Keeping them there is easy."  PB