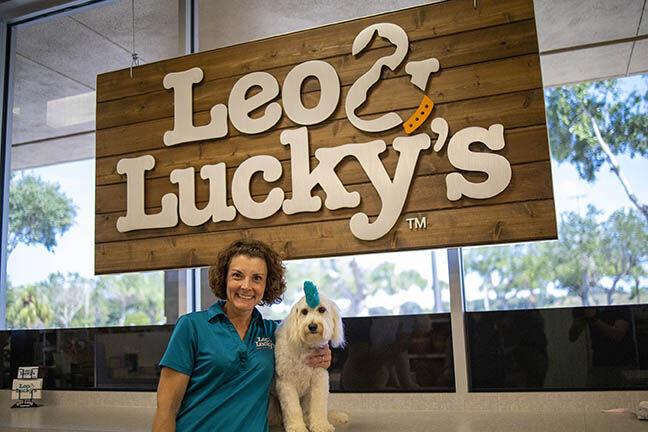 Fifteen years ago, Patrick McGinnis got his first taste of the pet business when he was approached to make a passive investment in a pet-retail partnership that was looking to expand. Soon after, a personal need on the part of the acting manager led to a buyout situation, which left McGinnis assuming the day-to-day management of operations. What was supposed to be a temporary situation instead launched McGinnis' tenure as CEO of Leo&Lucky's, an independent, locally owned, retail and service business specializing in pet nutrition, supplies and grooming for cats and dogs.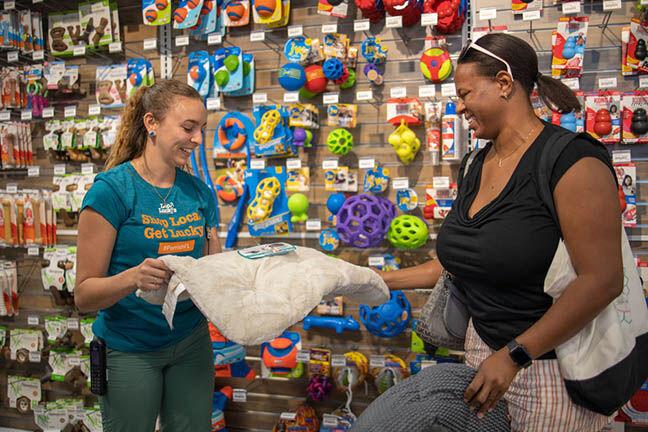 Raised in a blue-collar Midwestern home and having worked in the family construction and development business, which he credits with guiding him through the store build-out process and enhancing his communication skills, McGinnis has always seen a good work ethic and morals as the most important elements of a successful business. His position at the helm of Parrish, Fla.-based Leo&Lucky's is actually the first and only that he has held in the pet industry, as he cut his teeth in the banking world, but he is no stranger to the importance of hard work, dedication and integrity.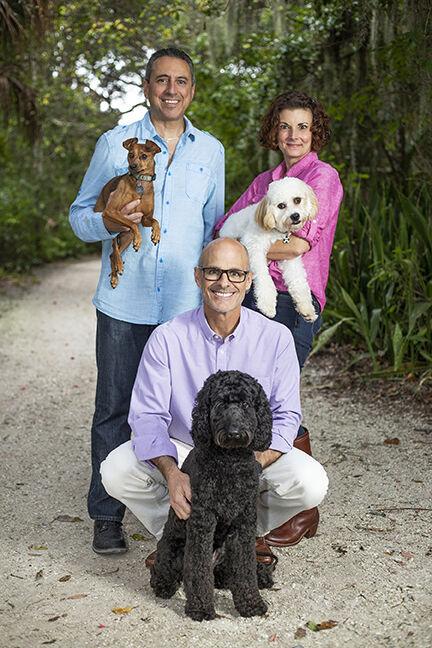 "That experience provided me the opportunity to look under the hood of literally thousands of individuals and businesses and their inner financial workings," McGinnis says of his time in the banking industry. "Things like budgets, business plans, contracts, draw-schedules, leases, and naturally their successes and failures taught me a great deal as well." 
Now, as CEO of Leo&Lucky's, McGinnis propels his own business forward with the knowledge and values instilled in him by his upbringing and early career. While the company generally operates the same way its pet service and retailer peers do, what makes the Leo&Lucky's team unique is its ability to marry business acumen with a passion for the pets they serve. 
"Most of our cohorts have a genuine interest for their businesses and excellent pet husbandry knowledge," McGinnis explains. "Unfortunately, some of them simply don't have the breadth of experience, time in the day, or the inclination to perform the many business tasks that are increasingly critical to compete in this new world of pets that we find ourselves in today." 
At the end of the day, though, the Leo&Lucky's edge comes from that tireless work ethic and competitive spirit in which McGinnis has always taken such pride.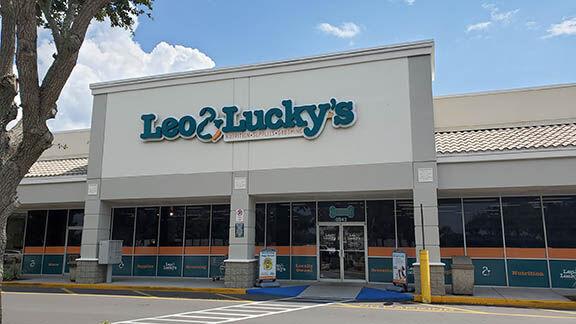 Evolving the Model
Since the company's inception in 2006, Leo&Lucky's has seen growth in recognition, clientele, brands and revenue, which McGinnis credits to an approach that he describes as conservatively aggressive. While he has never shied away from investing back in the business through capital improvements, marketing and promotions—and anything else that looks promising, in terms of driving revenue growth—in hindsight, McGinnis does feel that pursuing this level of ambition earlier on likely would have resulted in even more success. 
One area in which the company is certainly not lacking is in the knowledge, efficiency and prioritization of the staff. From the height of the pandemic to present day, McGinnis and his team put their very best effort into taking care of all Leo&Lucky's employees and encouraging them to maintain a positive outlook. 
"Because retailing is an ongoing battle for market share, we took every measure we could think of to stay open," he says. "With the help of our dedicated staff—and some good luck—we never closed for a single minute. I can honestly say I have never been so proud of a group of people in my entire life as I was of those staff members that stuck with us during a challenging time." 
Equally as important during a challenging time for consumers and businesses everywhere is communicating with and delivering quality service to customers. When traffic slowed right after the pantry loading phase at the beginning of the pandemic, the Leo&Lucky's staff attempted to make phone contact with every customer to let them know they were thought of, as well as to assure them that their neighborhood pet store was committed to being there for them, whether it be in-store, curbside or through home delivery. Of course, this was met with great customer satisfaction and appreciation. 
Additionally, the staff is the beginning and end of quality assurance across all services offered by Leo&Lucky's, so every employee is hired with the understanding that they assume responsibility for every pet served. McGinnis explains that upon hiring, he and his team are up front about how the job can be extremely rewarding, but also comes with a high level of commitment and accountability that new staff members should be sure of before signing on. 
New hires go through extensive training on a daily basis, leveraging technology to streamline the process and ensure consistent communication across multiple shifts. Yet, despite efficient training, McGinnis understands and encourages honest mistakes. 
"As long as you do everything in your power to prevent a customer from leaving the store unhappy, there isn't much you can do to upset us," he says. "We feel as long as this occurs, we can use it as a learning experience and improve our internal systems, if warranted."
Expanding on Success
Now that the company has achieved a high level of quality and competitiveness, it is in the early stages of franchising its success. Of course, embarking on this initiative during the height of a pandemic has been no easy feat. After navigating the lengthy planning and regulatory requirements to launch its franchising model, Leo&Lucky's was finally cleared to go to market in July 2020. However, McGinnis and his staff do not see franchising simply as a way to bring in more revenue. Rather, they believe there is a glaring need for mentorship amongst the independents, and that owner-operators—as opposed to corporate store managers or digital call center employees—can deliver superior value to consumers.
In order to deliver the highest level of support, franchise offerings will be initially restricted to those markets within a three-hour commute from the flagship location in Parrish, Fla., as McGinnis feels it will enable his team to be more present and provide a supportive experience throughout the build-out and start-up phases, as well as on a continuing basis as needs arise. 
Also, a part of the company's expansion goals is an increase in advertising and promotional spending to defend against the potential for loss of existing customers to competing channels. 
McGinnis notes that he and his team also saw expansion as an opportunity to exploit the supply chain challenges that purely e-commerce players were experiencing—and, in fact, Leo&Lucky's was successful in luring some online customers that hadn't previously experienced the store's concierge level of service. 
Additional plans on the expansion front include an e-commerce website that will provide customers with a much-improved experience for local delivery and curb-side pick-up, which is expected to debut online in the fourth quarter. 
"Naturally, we are always on the lookout for high-quality innovative brands and solutions to meet our customers' needs, or ones that improve the value proposition in a responsible way," adds McGinnis. "We are also looking forward to ramping up our franchising initiative, in what we hope will be the not-too-distant future!"  PB