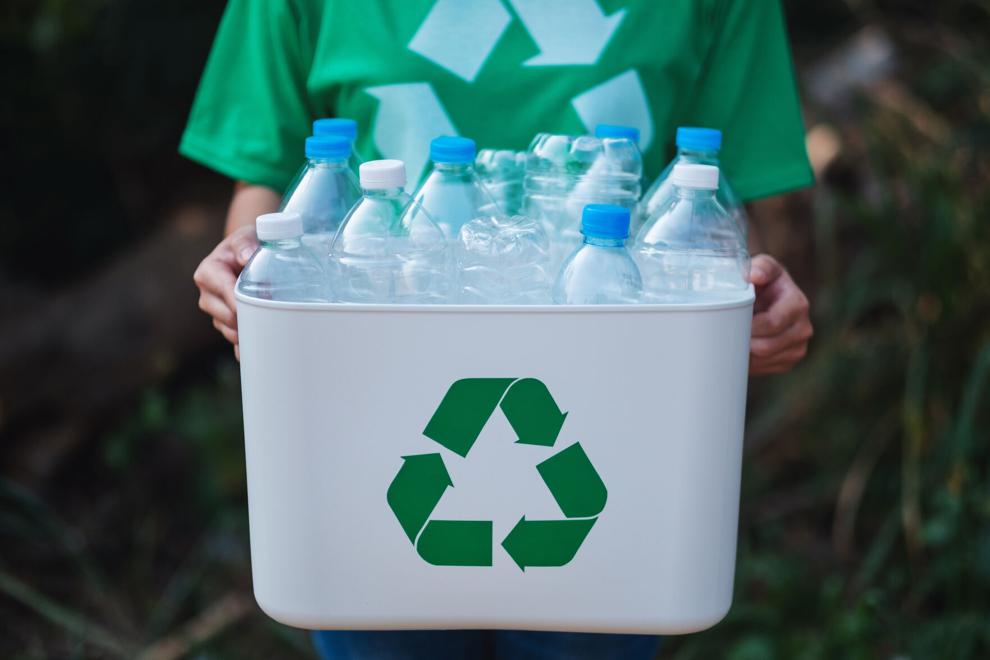 It's no secret that people are more concerned about the health of our environment than ever before. Global pandemics, extreme temperature changes, severe storms, toxic pollution, rising sea levels and more are all making the importance of environmental stewardship a bigger focus for consumers across the United States—and the world.
For the growing ranks of eco-conscious consumers out there, seeking out products that are sustainably sourced and made is a must. These consumers—mainly Millennials and Gen Zers—want to feel like they're making a difference in the world through their purchasing decisions, and there's data to prove it. 
For example, according to David Yaskulka, CEO of Nature's Logic, a study called the Gen Z Shoppers Demand Sustainable Retail, reveals that the majority of Gen Z shoppers prefer to buy sustainable brands, and that they are willing to spend more on sustainable products. 
Of course, most pet retailers already know that their customers care about sustainability; but do they know how to effectively engage shoppers on the subject that plays such an important role in their purchasing decisions? 
Before answering that question, retailers must first determine what sustainability means to them, their business and their customers. The topic of sustainability is so vast and can mean so many different things, it's imperative that stores identify not just what sustainability means to them, but what particular issues they're concerned with. 
As a local business, one way to support sustainable causes is by focusing on your immediate environment. Consider how your pet store can partner with local organizations and even customers to support the health of our environment on both a local and global scale. 
For example, Julie Creed, vice president of sales and marketing for Pure and Natural Pet, says that a growing number of retailers are creating eco-friendly programs that revolve around encouraging customers to recycle their empty food bags and containers. 
"[Retailers] are also utilizing more energy efficient equipment and lighting, minimize paper usage and, when possible, try switching to more sustainable options," she adds. 
Whatever approach makes the most sense for your business, the most important thing is to make sure it is genuine. 
"Nature's Logic is working every day to help retailers capture the largest and fastest growing segment of pet parents—young pet parents (Gen Z or Millennials), and that absolutely requires an authentic, deep commitment to sustainability," says Yaskulka. 
Nature's Logic recently demonstrated its commitment to sustainability by becoming the first pet brand to achieve carbon-neutral warehousing and shipping, through a partnership with eShipping. 
Remember, follow-through is imperative. Once you've made a commitment to sustainability, there's no going back. Customers will hold retailers to this promise, and will notice if it's broken. 
Say It On The Shelf
After you've identified some areas of focus, it's time to make sure they are reflected and addressed through the store's brand messaging, vendor and community partnerships, and—most importantly—product offerings.
"Nothing defines a retailer's commitment to sustainability more than its product selection," says Yaskulka. 
With this in mind, retailers should make a point of asking their suppliers questions about their business models, with a particular focus on how each company produces and delivers sustainable products. The goal is to build a selection that complements your business' eco-conscious approach.
"Food and treats are the largest opportunity for sustainable resourcing," says Keith Benton of Pet Specialty Consulting. "Grains, livestock, poultry, and fish providers should and do always look for cost effective and sustainable supply methodology. These ingredients and cans, bags, pouches, logistics, etc. should all be scrutinized for increasing sustainability.
"Name brand food and treats makers do and should lead the way, and all private-label/store brands should follow with constant improvement to sustainable resources. Not to leave out the hardlines side of pets, the durable goods sector procurement of raw materials can increase partly from the recycled and the repurposed market."
Unfortunately, there are bound to be companies ready to jump on the sustainability band wagon without truly committing. 
"A lot of companies are coming out of the woodwork with sustainable toys," says Ward Myers, president of Spunky Pup, noting that retailers need to be aware that some products may only be partially made from recycled materials. 
"Our products are 100-percent sustainable—from the fill, fabric, binding and stitching on our plush, to our heavy duty chews and rope being made from recycled plastic bottles," says Myers. "Our product are be recycled over and over,  I don't know anyone else who can claim this."
Pure and Natural Pet is another company that is serious about its commitment to sustainable manufacturing. 
"At Pure and Natural Pet, we have grown our overall sustainability program," says Creed. "Our new dental kits are made with 50 percent less packaging and include a toothbrush that has a biodegradable bamboo handle. We donate a portion of each kit sold to the One Tree Planted Organization, where to date we've planted over 1,000 trees.  This year, we are on target to plant a total of 4,000 trees."
Messaging Matters
While a retailer's commitment and approach to sustainability should come from a genuine desire to protect the environment, there's no reason why they shouldn't be used to help your bottom line. However, the right strategy for engaging customers on this subject is key. Luckily, social media channels have made it easier than ever to reach your target audience with posts, live streams and videos. 
"Sustainability can easily be communicated in a newsletter, blog, website, social posts and in store signage," says Creed. "This allows retailers to educate, raise awareness, and have an impactful conversation with their customers." 
When crafting your messaging, it's important to again consider your surrounding community. This will enable you to forge deeper, more personal bonds by focusing not only on the issues your customers care about most, but on the community itself. 
"Involve customers with your sustainability goals and they will become personally involved in those efforts," says Creed.
This is a point that is not lost on Taiylor Kriss, product manager at The Green K9, a retailer based in Urbana, Md. She says that in addition to stocking USDA-organic products and working with brands that offer consumers a chance to trace where the materials used were sourced, The Green K9 also sources locally whenever possible. 
By taking this approach, retailers like The Green K9 are able to demonstrate their support for sustainability on a global and local level. "When a retailer makes sustainability a priority, they invest in both their communities and the planet," says Creed. 
Teamwork Makes The Dream Work
One important aspect of sustainability is that it breeds opportunities for collaboration that is good for everyone involved. For example, working with distributors and manufacturers to create a more sustainable system not only benefits the earth, it'll be beneficial for business. 
"In the past, retailers would inquire about social media numbers as their top priority," says Creed. "Today, they are more focused on a company's sustainability plan. This is a big cultural shift, as consumers are more engaged with businesses and brands that support sustainability." 
An as example of a beneficial partnership, Nature's Logic recently teamed up with groups like the Pet Sustainability Coalition and the American Sustainable Business Council to brainstorm more ways to innovate on behalf of protecting the environment. The company also works to support its retailer partners with their sustainability initiatives. 
"At Nature's Logic, our key message to retailers is 'don't go it alone," says Yaskulka, "There's a tremendous amount of help available." 
On top of joining the Pet Sustainability Coalition, he recommends joining the IndiePet retail association. 
"Every member has the same goal as you do—inspiring the next generation of pet parents to shop local. In terms of tools, insights, data, messaging and marketing, it's so much easier to work together," explains Yaskulka.