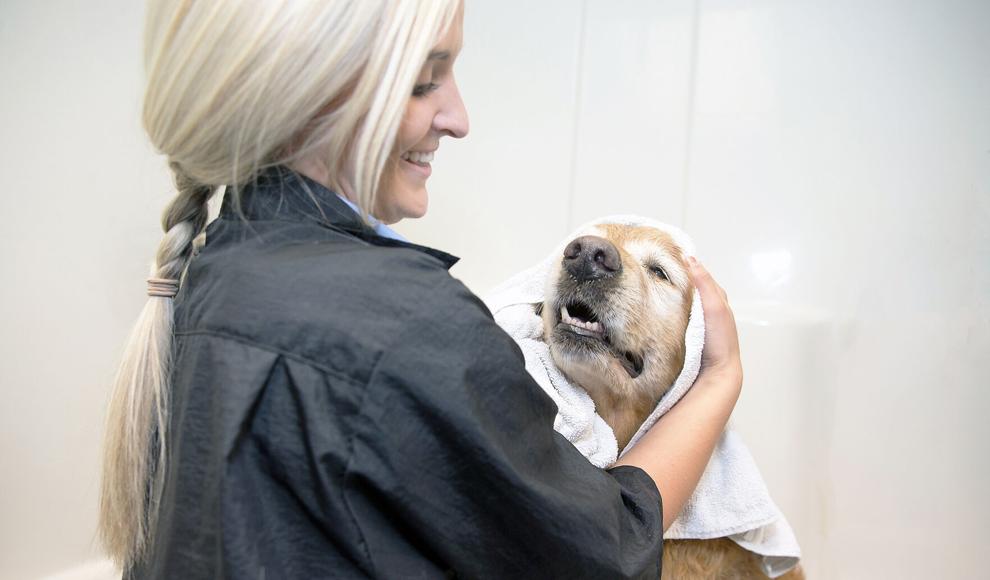 Are you struggling to find groomers? Do you find it difficult to keep groomers? Do you wish you had more control of your grooming business? The Paragon Distance Learning Program is the solution.  
No experience? No problem. In fact, that can be your new recruiting message! Paragon is designed to help business owners train individuals who would be welcome additions to the grooming team. It's a perfect solution for pet supply businesses offering grooming services, since you don't have to be a grooming professional to hire, train and grow grooming professionals. 
Grow Your Business by Developing Groomers
The Paragon Distance Learning Program allows students to learn at a comfortable pace, but it's effective and the students are productive quickly. Paragon's team of mentors partner with your new employees and management to make sure everyone is successful. We promote and encourage you to hire people who fit in your culture and let us help you with training them for the job.  Properly staffed and trained, a grooming business can generate over $100K per grooming station.
Success Without Haircuts
Providing haircuts is not the only way to be successful in the grooming industry. Paragon's Groom Tech Program helps train your new hires to complete all bath and brush style dogs, including bathing, drying, nail trims, ear cleaning and finishing techniques, such as trimming the paws of a Golden Retriever and other light trimming. Not only are bath and brush services very efficient and profitable, they lend themselves to add-on services, such as de-shed treatments and nail filing. What's more, many groom techs continue their skills development and may become your future full-service groomers.
Increase Foot Traffic & Return Visits
It's no secret that the retail landscape is changing. Many savvy retailers are adding and supporting services to drive foot traffic to their stores. Grooming is one of those services with steady repeat clientele potential and incredible profit potential. Loyalty and frequency are two qualities common with grooming clients. Grooming also creates incredible attachment rate potential. There's revenue that comes from grooming, and then there's additional revenue that comes because of grooming. Take advantage of both by growing your own grooming staff today.  PB
Joe Zuccarello is the vice president of the Paragon School of Pet Grooming. For more information on any of the Paragon School of Pet Grooming Corporate Partner Discount Packages, education programs, educational resources, and more, visit ParagonPetSchool.com or email them at info@paragonpetschool.com.