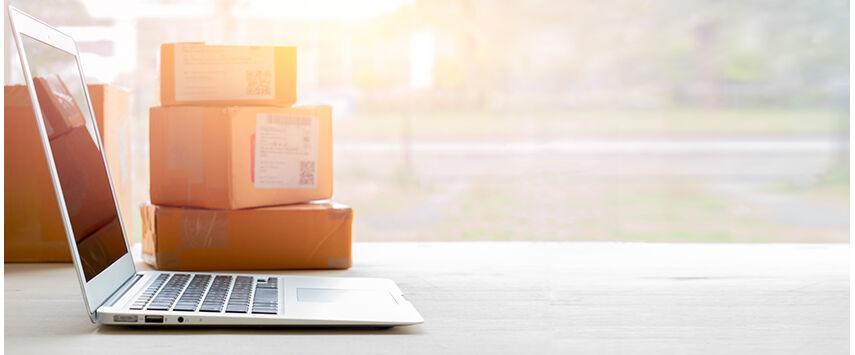 Welcome to the first in a series of round table interviews with respected leaders from the pet retail community. This month, the focus of discussion is on the rise of e-commerce and how it has disrupted traditional brick-and-mortar pet retail. Our esteemed panelists include Nancy Guinn, owner of five-store chain (with two more on the way) Dog Krazy in Fredericksburg, Va. with 60 employees; JP Phinny, who operates Unleashed, which features eight locations, 50 employees and a central distribution warehouse in the Raleigh, N.C.; and Michael Levy, who started as an in-home dog trainer and turned his first single store brick-and-mortar location into Pet Food Express (PFE), which consists of 62 stores in California and 1,000 employees.
How has the rise of e-commerce within the pet industry changed how you conduct business?
Nancy Guinn: On occasion, we get a customer that price shops us against online stores but we normally win them over with our frequent buyer program, our customer loyalty program and our online store that delivers within 20 miles of all our locations.
Michael Levy: The rise of e-commerce over the last six years has put pressure on all pet retailers and requires everyone to evolve. For the last five years, it's been about Chewy marketing to our customers by offering convenience and deep discounts. We have moved our pet foods from the brands who are discounted on Chewy to those who maintain strong MAPs/IMAPs and enforce them.
What strategic steps have you taken as an independent retailer to position yourself for success in this new climate?
NG: We have been doing more events at all our stores to draw customers in. We offer self-serve grooming and have 17 groomers that work for us. Adding daycare will give us even more of an advantage. We also do custom bakery treats and personalized birthday cakes.
JP Phinny: Every decision as a company is based on consumer experience and value in our stores. We do our best to make sure the customer experience is so good that they have no reason to look elsewhere.
ML: PFE focuses on pet specialty independent brands and offers same day delivery and buy online, pickup in store.
Do the pet retailers who offer a variety of services under one roof do better than those who are merely product-focused?
NG: I think they do. I have several friends in the industry that only do retail and I hear their struggles. With services, we know people are coming in to see us, and we get the opportunity to meet them, find out their needs and recommend products that can benefit their pets.
ML: Services can help to insulate from e-commerce. How well they are executed and marketed determines how well they work for independent retailers.
Is your store a focal point for the dog community within your geographical location? If so, how did you go about building your leadership position within the community?
NG: Yes, we are pretty well known but two of our stores we are still working on as they are our two newest and are 60 miles in opposite directions from our first three stores. We have won a few local awards for all of our locations and hope to win a lot more! We try to work with all the local rescue groups and other dog-related facilities to let them know we are here for them. We also partner with dozens of charities in our area.
JP: The welfare of dogs and cats is as strong, if not stronger, than our desire to succeed as a company. Partnering with local welfare groups over the past 13 years has made us a part of our dog/cat community.
ML: Yes, given the focus we give to pet rescue and adoption, the trust factor we have with our customers as well as the services we provide.
What types of instore or community events do you do to drive foot traffic on a regular basis?
ML: Adoption events are held at most of our stores each weekend and we hold off-site events such as the Pet Food Express Bay Area Pet Fair each September, which is the largest single adoption event in North America.
NG: We have adoption suites in one of our locations and we have rescue groups set up in our stores on the weekends. I try to plan at least one event a month at all our stores as well as different games our customers can participate in. This month we have our doggie kissing booth set up at three of our locations and Valentine's day photos with half the money going to local charities at all our locations. We are also doing a huge giveaway this month as every grooming customer is going to leave with a free bag of dog food. We are trying to capture our grooming clients that don't buy food from us so a free $50 bag may entice them to start buying food as well as using our grooming services.
JP: Adoption Events, Raffles, Dog Washes, and any other idea we come up with to raise money or support for our local groups.
In general, what are the stress points for you as a brick and mortar retailer in the age of e-commerce? What are the issues that keep you up at night?
NG: Employees. We require 10x the amount of work that most retailers require from their employees. I am always thinking of ways to train them more effectively and to get everyone on the same page.
Why do think your most loyal customers shop with you versus shopping on Chewy or Amazon? 
NG: They shop with us because they trust us, and it's a trust I will never break. We don't sell everything and anything for pets. I hand pick every product that comes into our stores and there is a story behind each product, which we share with our customers. It's not just about making a dollar, it's about listening; finding out how their dog ate their couch and I told them about how mine ate my deck. Then I'll show them the chew toys that saved my new deck.
JP: Our expertise in the products we carry is unparalleled. People trust us with advice for their furry family, and we take that trust very seriously. The first thing our staff learns well before they are allowed to help customers is to treat each dog/cat/bunny as if it were their own.
How important is service and depth of knowledge in building customer loyalty?
NG: Extremely important. You have to be on your A game at all times. Service is what sets us apart and knowing what we sell is just as important. We hired a training manager a few months ago to train our employees in a classroom setting for two weeks before they even step foot on our sales floor. We want all our employees to understand basic nutrition and store protocol before working with customers. Every week, two new quizzes are posted that all our employees must take to make sure they understand all policies and procedures as well as refresh their memories on different products and scenarios that can happen in our stores.
ML: Very! We have an in-depth training program, which is handled by our own staff and includes a week-long new hire program as well as over 500 modules of Product Training sheets.
What advice would you give to your fellow who are struggling to compete with Chewy and Amazon?
NG: Stop worrying about what other people are doing. What other people are doing is none of your business. Put all your time and energy into your business and watch your business grow.
JP: Do your job. Any time you spend stressing over what Chewy or Amazon are doing is time you could spend improving store operations, training your staff or helping someone with their pet.
ML: Curate your consumable mix and carry the food brands which are committed to Indies. PB