Pet Business:
What is your New Year's resolution for improving your business next year?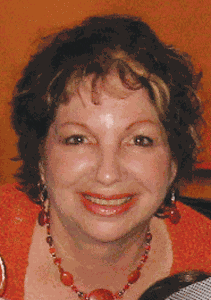 After owning a pet business for two years, one of the things that has become evident to me is [the importance of] making sure your name is always out there. My New Year's resolution is to participate in local events to market my business. Also, I am partnering with other small businesses, helping them grow their businesses; and in turn, they can do the same for me. I have partnered with hair salons, realtors, clothing stores and even some of the small companies I sell and support in my store.
Many of my customers have requested business cards and pass them out. My customers know that I am knowledgeable about everything I sell, and [they know] how much research I do before bringing items into my store. They seek my recommendation for groomers, vets, pet-sitting services, training, etc. So my belief is helping others grow their business helps you in the long run. I think in today's world you have to work as hard on marketing as you do running your business.
— Syndee Cooper, owner of Uptown Pet Bistro and Boutique in Fairfax, Va.
In 2013, we made the commitment to becoming an all-natural, holistic and organic store. We replaced many of our products with those that fit that commitment. Additionally, we began offering educational seminars pertaining to nutrition, vaccinations, and holistic and homeopathic options for day-to-day living.
As a result, we realized a huge boom in our store traffic. It became glaringly apparent that there was a huge need for this kind of store and that help of this type was actively sought out by 'Furr-parents.' Referrals, which were already good, more than quadrupled. Sales spiked and are holding. The store's environment seemed to click into its appropriate place.
2014 will be the year of expansion. Not only will we further expand our services and product lines in the current location, we plan on opening a second store.
— Lorin Grow, owner of Furry Face in Redlands, Calif.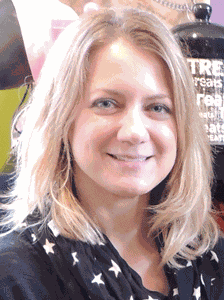 Our New Year's resolution for improving our business next year is to grow our company and employees without compromising our quality of customer service and products. 
We have found that customer service is key for success. We plan on continually educating our employees so they can be empowered when talking to customers. We strongly believe in treating our employees as we would want to be treated. My husband and I have worked in the corporate world long enough to know what not to do with great employees, and how to motivate and appreciate each other's hidden talents.
We will not compromise our inventory to cheaper, less-healthy items that may sell at a better margin, but are not in the best interest of our customers' dogs and cats. For example, we will not sell any treats or food products that are made in China. Our customer's love that and respect our decision not to carry food products from China. They know we are looking out for them and their pet, and it builds trust.
Staying on top of new products and keeping a healthy inventory helps keep our customers interested in our stores too. We have seen too much or too little inventory cripple retail stores. It is a difficult task and one that we still are learning to adapt to everyday.
As we plan to expand from three locations to five by spring 2014, we are focused on fine tuning our current stores and gearing up to get our new teams in place for the upcoming locations. Getting feedback from our employees and customers is always a useful tool, but if you don't react to their requests in a timely matter—even if the answer is no—then your employees and customers start to lose faith. Reacting to customers needs has been great for growth. We take special orders, and we find that even if we cannot get a product in, they appreciate the effort. If it was not for loyal employees and customers, we would not have been able expand and grow as a company.
— Lisa Senafe, owner of Bentley's Corner Barkery, a three-store operation in the Chicago metropolitan area.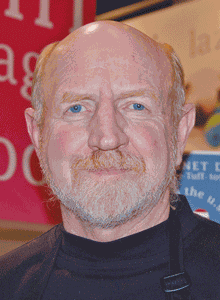 My wife laughs at me because I make resolutions every year—the typical ones: lose weight, get into shape, etc. Perhaps I should approach those personal resolutions as I do resolutions at work. They are not so much resolutions but goals, and we have plenty of goals for 2014 at the Planet Dog Company Store. We will be implementing a new overall system including a new point-of sale-system, so that is driving a lot of other goals, including getting our inventory management system in better shape. However, if I had to pick one goal or resolution that I really want to focus on, it is driving new customers to our Portland, Maine, store. I am hoping that our new system will allow us to capture customer information in order to do some target marketing and to better serve new and existing customers.
— Jim Williams, owner of The Planet Dog Company Store in Portland, Maine.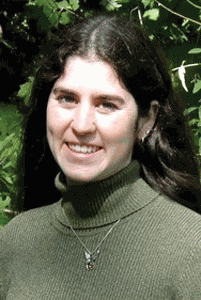 We're a busy independent store with one location. We've just passed our 9th anniversary, but sadly, we weren't able to pull together a celebration for the event. We do a lot of things right, I think, but event planning has never been our strong suit. Events just tend to sneak up on us, and though a simple sale with refreshments makes customers happy, we know that it could be even more fun with other activities involved to make events more dynamic and interactive for the customers. This year, I'd like us to think about our events at the beginning of the year for the whole year, especially because the end of August marks our 10th year in business.
It would make sense for us to pull out the calendar in January and set up the dates for sales that we hold regularly, like our Earth Day Sale in April—as a green store, this should be a big one for us. We always have a sale for Earth Day and then give additional discounts for folks that bring in gently used pet supplies for us to recycle by donating them to local rescues, but I'd love to have other green activities. The trick for us is to come up with something (before April) that would be fun for the public to interact with and accomplish, something that could easily be set up at our store for the day.
Another challenge with events is that our business association has been getting busier at planning neighborhood events to generate more traffic for the local businesses. This is, of course, great in theory, but often events pop up that conflict with our store events, or fall too close to our events to feel like we can promote or staff both events effectively. Last year, we had a great holiday event in our store with a hired photographer to take photos of pets and their owners that they could use for their holiday cards, with the proceeds donated to charity. We were just starting to discuss doing it again this year and were considering promoting it as an annual holiday tradition when we got a call from the neighborhood holiday festival planners saying they had booked a tent and a Santa for pet photos at the festival and asked if we could recommend a good pet photographer. Putting our event on the calendar earlier, communicating our events to the neighborhood association earlier, and asking them their plans earlier would all have helped us to not miss out on this activity happening at our store.
So, my resolution would be to look into creative activities for events before the month of the event rolls around, to communicate better with the neighborhood business association, and to make sure to add reminders about advertising deadlines for local papers to our event calendar. First order of business: make that event calendar!
— Christine Mallar, co-owner of Green Dog Pet Supply in Portland, Ore.