Social media is a critical marketing tool to help attract, engage and inform current and potential customers. Interacting with them on a regular basis—even when your store is closed—can build strong relationships and help increase sales. 
Most retailers have established at least a Facebook page these days, but many lack the time and knowhow to keep their posts interesting and up-to-date. Using a 40/30/30 posting pattern to create content and posting consistently will help. 
Follow this pattern for every 10 posts:
4  posts that build rapport with your audience
3  posts that increase your credibility
3  posts that grow sales
The main thing to remember is to place more emphasis on building rapport and credibility than on sales. If customers are interested in your posts, sales will follow. 
Build Rapport (40%)
Think of creating posts like interacting with people at a party. When you meet new people, you engage in casual conversation, laugh and find common ground. However, if someone were to approach you at a party and immediately try to sell you something, you would probably walk away. The same thing happens with social media, except customers click away instead.
"Sticky" websites offer content and features that encourage people to return often and stay longer. To make sure your social media sites are sticky, your first series of posts should be light in tone and focused on their needs and likes. Let your audience know that you are interested in them, their families and their pets. 
For example, ask customers what they think about a specific pet topic. Hold a "caption this" contest using funny photos. Invite customers to submit selfies with their pets.
Increase Credibility (30%)
Once you've started building rapport with potential customers, your next set of posts should demonstrate why they should shop at your store. This is where you showcase your store's reputation as the go-to place for people who truly care about their pets. 
To help establish yourself and your team as experts, focus on helping your followers learn about their pets' health and well being. Your goal is to provide information that pet parents can use. Share knowledge about nutrition, product comparisons and how-to tips. You could also recognize employees who achieve training milestones, such as passing Pet Store Pro chapter tests.
If you're struggling to find pet information and trends to write about, try a content curator site. These help you find, publish and share relevant content from across the Web based on key words or topics that you define, such as "tropical fish." Simply set the curator to scan for topics, review the results and personalize with a comment, then share the post.
Grow Sales (30%)
If customers don't feel connected, their instinct is to skim past posts or delete unwanted emails. You must gain your followers' trust before you can begin to sell them products and services. Once you've demonstrated your commitment to providing a fun, informative online relationship, your goal is to provide a reason for them to come into your store.
Sales posts should highlight special offers, current promotions or unique products and services. Ideally, your sales posts should tie in with posts designed to build rapport and increase credibility. 
For example, if your store sells live animals, you could lead with a post about pet owners living longer. Then in your next post, you could highlight a pet that is looking for its forever home.
Be Yourself
When it comes to engaging potential customers, how you say things can be just as important as what you say. Successful social media posts communicate your pet store's unique personality, so people who are already familiar with your store can imagine hearing the words coming from you or your employees. 
Find your voice by writing posts that align with your own personality and with your store's image and brand. Keep your posts short and sweet so that followers can read them quickly and easily. Use an informal tone and don't be afraid to use humor to make them fun.  PB
This article was adapted from "Social Media Marketing", one of more than 30 chapters available as part of Pet Store Pro's free employee training for pet retailers. Designed to complete in about 15 minutes, this management-level micro-chapter teaches specific strategies to help retailers save time, stick to a schedule and increase the impact of their social media marketing. Downloadable worksheets help you generate ideas for engaging, pet-retail-specific content and create a social media plan that aligns with your overall marketing goals. 
Pet Store Pro is offered free to qualified retailers; to register and begin using the program, visit www.petstorepro.com.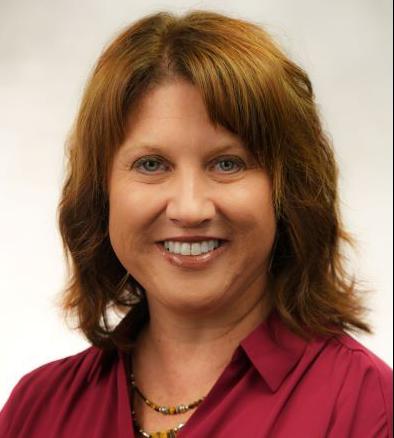 Marci L. Hickey, CMP, DES, is the director of meetings and member services for the Pet Industry Distributors Association (PIDA). PIDA's mission is to enhance the well-being of the wholesaler-distributor, to promote partnerships with their suppliers and customers, and to work cooperatively with other organizations in fostering the human/companion animal bond.