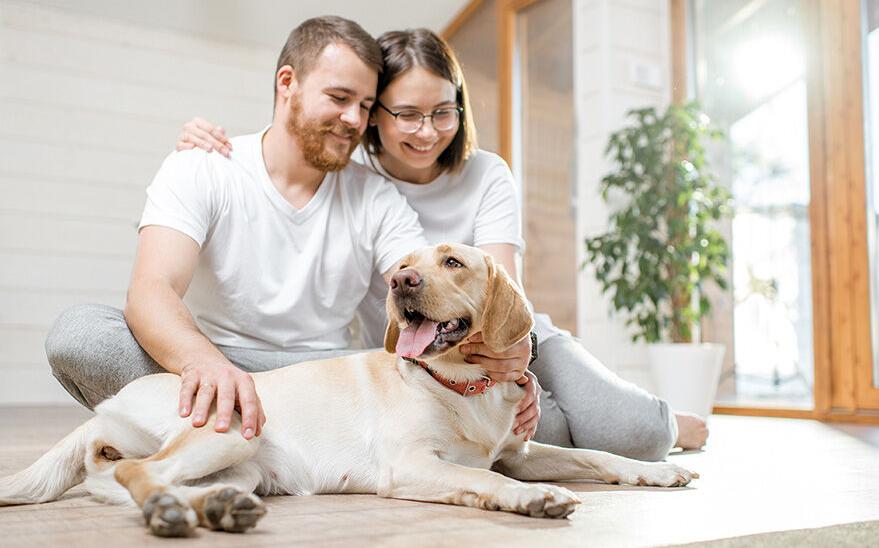 Health and wellness is a major concern for the whole family—which, of course, includes the family's beloved animals. As pet parents continue to educate themselves and learn more about the benefits of natural solutions for their pets, the more they're seeking out products that can effectively address their pet's needs in a natural way. 
Ultimately, pet parents are searching for goods that will help their animals live longer, happier and healthier lives.  
On the Safe Side
Naturally, the primary motivation for pet parents to choose natural products for their pets is to safeguard them from potentially harmful substances. When consumers choose to purchase natural products, they feel as if they're supporting their animal's health in the safest way possible. 
On top of being safe, pet parents want these natural solutions to be effective at addressing their pet's specific needs, according to Dr. Bob and Susan Goldstein, founders of Earth Animal. 
"Product efficacy and safety remains the number one concern of pet parents, particularly when it comes to foods, snacks and supplements," says the Goldsteins. "Families of animals are looking for integrity, but also for side-effect free products. There is growing loyalty for locally sourced and American-made products." 
As such, pet parents are identifying more with their pets, and want to do more than simply keep them comfortable. They're prioritizing animal health and wellness, as they would for other members of their families. Debra Decker, director of marketing for Pet King Brands, Inc., notes that when pet parents make these investments, they are supporting their pet's future health. 
"Pet parents not only are more aware of their own health risks, they have also become more aware of health risks in their pets," says Decker. "For example, pet parents are more aware of the risk of antibiotic resistance when using products to provide relief for skin allergies and ear infections. Pet parents want to purchase and use only products that are Made in the USA with trusted ingredients and recommended by veterinarians." 
While remaining aware of any potential side effects that can result from product usage is crucial to optimize pet wellness, there is another important consideration when searching for natural products. Pet parents are going to conduct research to ensure these goods deliver on solving the issues promised by their manufacturers. 
Michael Stoeckle, president and chief executive officer of Ark Naturals, notes that these consumers will dedicate time to understand how each ingredient in a natural formula will benefit their pets. 
"I think pet parents are more alert and finely tuned into the needs of their pets today," Stoeckle reveals. "They are generally concerned about the overall wellness of their pets, and that includes a desire to understand the benefits of various products, but also the ingredients used in the health and wellness products they purchase, and how they work." 
To remain competitive in this natural space, brands must ensure that they are selling products that give peace of mind to their consumers. According to James Brandly, trade and marketing communications specialist at Cosmos Corporation, manufacturer of TropiClean Pet Products, pet parents are fully informed regarding the benefits and costs of their options. 
"Pet parents have become more value-conscious and health-conscious," Brandly explains. "They are demanding brands they can trust and support, seeking quality products that are safe and effective. With the uptick in online purchases, pet parents research more, ensuring each product is precisely what they need." 
Talking About Natural Trends
The natural wellness space continues to evolve, as consumers demand fresh approaches to pet healthcare and manufacturers develop new solutions. For Dr. Bob and Susan Goldstein, noticeable trends in the natural-health space include plant-based solutions and organic options. 
"We see trends in the plant-based area, similar to the human industry," says Dr. Bob and Susan Goldstein. "We also see trends in a more organic or natural approach to preventing fleas and ticks.
Earth Animal is in a great position since 1979 with this trend, since we have been the voice for change with regards to the use of insecticides and pesticides on dogs and cats." 
As retailers expand their natural-health sections, they are growing traditional segments such as dental care and senior support, while also entering into areas that have recently experienced a rise in popularity, such as energy and recovery, immunity and digestive solutions, according to Stoeckle.  
"Before we bring any new products to market, they have gone through the 'Ark test' and must pass the quality test with our holistic veterinarian, food scientist, pet parent surveys and focus groups, live-trial groups, and our own friends and families," Stoeckle explains. "We believe we are seeing a transformative move in the dental category for products that do more than just scrape teeth and offer a breath mint."
Many pet parents are choosing to purchase products from companies whose values align with their own, says Brandly, and once they connect with a brand, the name of the company will influence their decision-making processes. 
"Sixty-nine percent of U.S. pet parents agree that 'my choice of products for my pets is a reflection of my personal values and preferences,' according to [a 2017 GlobalData report]," Brandly explains. "According to APPA 2019-2020, 68 percent of pet parents desire a natural pet shampoo, and 25 percent of dog parents state that brand name is very important to them when purchasing products for their pet."
As allergens cause discomfort for pets and allergy season seems to be expanding each year, the need for solutions that optimize skin health is rising. Decker sees this need—in addition to dental care—becoming less of a trend and more of a product that will be stocked regularly in the homes. 
"Pet parents' demand for at-home natural health and wellness options for their pets' dermatological or dental issues has been gaining momentum every year and quickly becoming less of a trend and more of an unspoken demand," Decker says. "The humanization of pets drives a lot of pet parents' demands…today's pets are considered part of the family and pet parents treat their pets as they would their own children, especially with their health."  PB