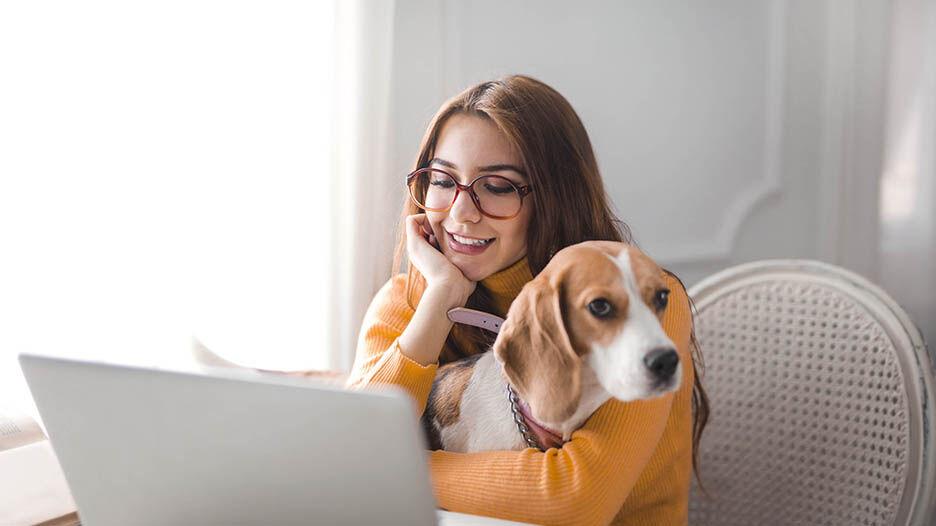 While it would certainly be more efficient if we were purely practical when shopping, emotions often play a big role in what we choose to consume – especially when making purchases for someone we love. That's why a category like licensed products can be a strong addition to any pet retailer's assortment.
"It's beneficial for retailers to carry licensed pet products because consumers are drawn to these brands," explains Susan Calles, national marketing manager for Ethical Products, Inc. "The emotional connection that a consumer has can be very strong, especially if they currently use or have that branded product. Licensed brands are easily recognizable, can create a sense of nostalgia and consumers want to share this with their pets."
Like many other categories in the pet industry, the driving force behind growth in the popularity of licensed pet products is humanization. As pets have transitioned from companion animals to member of the family, we've become more sentimental about what we purchase for them. 
"In much the same way that purchase decisions for your children often are heavily influenced by licensed products – a similar dynamic exists within pet products," adds Rick Ruffalo, CEO and president of Phelps Pet Products.
Trademark Challenges
However, just because licensed products naturally tug on consumers' heart strings doesn't mean the category doesn't have its challenges. Since not all brands connect with all customers, the category can be hit-or-miss, which is why smart product selection is even more crucial for success. 
"The most important factor is whether the licensed products add value to the customer experience, or not," says Ruffalo. "Does the product or packaging make you smile?  Does it provide new benefits or offer new ingredient stories, product claims, etc. Is the license known or relevant to your target customer? 
"For example, our Winnie the Pooh dog treat naturally features 'honey' roasted turkey. Retailers should challenge companies to find their unique 'hook'" 
Another key factor to consider is your own customer demographics. Retailers should ask themselves: Who are my customers? Are they young or old? Are they outdoorsy or more urban? Where do they live? A retailer located in a cold climate with older clientele, for instance, will have success with very different licensed products that a store in a beach town with young pet owners.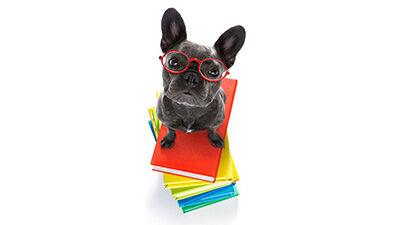 "Whether licensed product or not, we always feel that geography and local demographics the major role in not just what brands to carry but what types of products to stock in general," says Gretchen George, president of PetRageous Designs. "Retailers really knowing their audience, including pet types and common sizes of the pet, is key."
What's Trending
While all pet categories are subject to trends, this is especially true for licensed products. This makes it vital for retailers to stay on top of what's popular and which licenses are in or out. 
One reliable source of popular licenses is media, such as TV shows, music, Internet celebrities and more.
"Some of the current trends we are seeing with licensed products are through popular brands such as toy companies, movie franchises and other media brands that resonate with consumers," says Calles. "Having a positive experience with a brand creates brand loyalty. This loyalty can translate to many different products and has been especially successful in the pet industry."  
Another great place to look is at which brands people are wearing. With the humanization of the pet industry, many modern owners are interested in outfitting their pets in the same designers. PetRageous, for instance, has found success with its line of Eddie Bauer licensed products. 
"For Eddie Bauer outerwear, we tend to focus on what is trending in the human part of the business for colors, styles, function etc.," says George. "Eddie Bauer has a very vivid coloration for the younger customers who are taking their dogs camping, hiking etc., but the Eddie Bauer traditional look like the brushed checked vests in red/black and white/black perform well, too."  
The types of products for licensed programs are also expanding beyond typical accessories and clothing to categories like dog treats. 
"Our new Disney Table Scraps licensed dog treats brings the No. 1 consumer brand in the world into the dog treat category," says Ruffalo. "Other notable licensed programs include BarkBox's recent tie-in with the new Space Jam movie release. 
"Merging fun, familiar and endearing characters with premium quality dog treats [can be] a powerful combination that will drive category awareness, interest and growth."
Spotlighting Licenses
As retailers build their selection of licensed products, it is important that they not be afraid to go big with their marketing and merchandising to catch the attention of customers.
"Adding an item here or there will not create a meaningful impact in the market as it will get lost amongst all the other SKUs on the shelf," says Ruffalo. 
"I would rather see retailers be strategic in their choices. The mantra 'put your money where your mouth is' would be very applicable. Be bold. Create a merchandising statement with the licensed assortment that helps your customers recognize the new line and bring energy to the shopping experience."
The same could be said about how retailers choose to display licensed pet products. Rather than spreading licensed products out across the store, bring them together into a single display for maximum effect, suggests Calles.
"It's always beneficial to merchandise a line of licensed, branded products on an endcap or other merchandising display like dump bins or power wings," she says. "This brings attention to the products and the brand as opposed to being merchandised among other products and getting lost in the mix. Bringing attention to the licensed brand in this way will ensure visibility and a higher likelihood of a sale."  
Overall, while individual brands and licenses are bound to wax and wane in popularity as tastes evolve and trends shift, the category as a whole is undeniably here to stay.
"I think there is a strong future for licensed pet products," says Calles. "Brand loyalty is stronger than ever, and I think that translates to pet products as well. 
"More and more consumer brands have seen the value of licensing and the importance of pets, so it's a natural move to enter the pet industry by partnering with pet experts," she adds. "Not only are consumer brands getting into the pet space, so are musicians, production companies and other media/TV celebrities."  PB